Hey! My name is Melissa Giroux. I am originally from Quebec, Canada! I decided to challenge myself and write an English blog.  It all started with a crazy idea.  And so far… so good!
 I hope you are enjoying reading my stories! It sounds exotic, isn't it?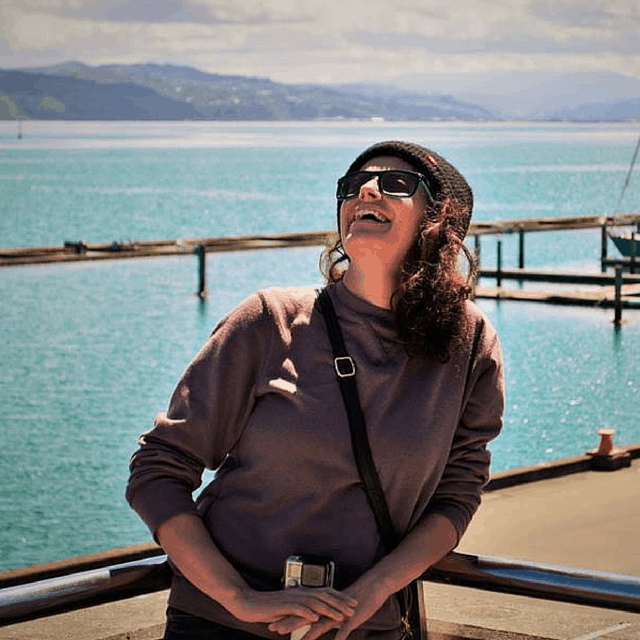 A for Adventure!  Adventure…. with a capital letter!
Wondering where I travelled so far? Click here!
So, who am I?
I fell in love with Europe 4 times!  Every time that I had to go back home, I was the one crying on the plane.  I like home… BUT.  I LOVE being on the road.  In 2013, I sold everything (or almost) for a long term trip… BUT (yeah, again!)… I am unlucky.  Something happened to me in Turkey and I had to fly back home!  So the next year, in June 2014, I decided to go to Western Canada to improve my English for two months.  So far… I never came back.  I ended up in Australia for a year and a half and I'm currently backpacking my way across the globe.  You can check out my travel plans here!
Life is too short to wait… and too long to worry.  I am an anxious (broken-see the relation here?) and when I'm at home, it also means stress, anxiety, 9-5 shifts…  Which are not for me (well, not for now!).  I am also travelling with debts from home.  AND, it doesn't stop me.  I am not waiting for the perfect moment, I picked one and I made it perfect.
So, I am a backpacker + I am Broken + I am Broke… AND I am blogging about it.
I always enjoyed writing and to challenge myself despite all my fears! So, I decided to blog… in English.
I decided to combine two passions, two dreams.
I really hope you like what you see, what you read.
If you are starting a blog yourself, feel free to read my secret tips!
Thank you, come again!
---
Spread the love & jump on board with me!
Youtube (now, you can even hear my exotic accent!)
If you like me and you have a strong desire to work with me…
Please, help yourself here!
Still want to read more, and more? Find more posts here!
Would you like to be part of my broken dream? Are you looking for exposure?
Feel free to contact me!