How much does it really cost to travel in Southeast Asia?
Is it possible to do it very cheap?
How much does it cost to move there?
We tend to think that life in Asia is super cheap… until we start craving western food, luxury, comfort and too many trips to the 7/11.
I've been to Southeast Asia before. In fact, I was pretty broke last time I was there. I still managed to survive 5 months with very little money (thanks to the Australian tax return).
This year, I wish I could say I'm richer, but I guess that'd be a lie.
People always surprise me when they tell me how much they saved for their Asia adventures. Of course, they are probably smarter than me.
I'm stubborn, optimistic and crazy.
I always tell people that if they knew the amount of money left in my bank account they would wonder why I'm here. They would probably cry, offer me a pity meal and slowly run away.
The thing is I still earn money every month. I still eat every day. I still send money home to pay debts… and seriously I had insane doubts about this trip until 2 hours before boarding my flight from London to Singapore.
If I managed to survive last year with very little money, I think I should find a way to survive this year as well.
Should I be wiser? Maybe, but I like being spontaneous, even if that means that I travel while I'm broke.
The truth is, I still have a membership at Helpx and this could always big a good option if I need to have a break and save some money.
So, for the next few months, I'll be sharing with you my travel budget breakdown for every country I visited. Will I manage to earn enough money on the road to stay sane? As you guys all know, I own this blog and I'm also a freelancer. I do a lot of social media managing, virtual assistance work and freelance writing so I can still be on the road!
In October I left London for Singapore with less than CAD$400 to my name. (Insane? Yes.) To give you a rough idea here, the Canadian dollar sucks. It's nothing compared to euros, to American dollars or even British pounds.
But I decided to pursue this trip as I had a few flights booked already in Asia which means I wouldn't have many big expenses in the first few months.
And I can be quite optimistic. Of course, I also suffered from anxiety and insomnia prior to this trip.
Let's talk numbers – How much did it cost me for flights and buses this month?
Flight from London to Singapore: CAD$244
Bus from Singapore to Kuala Lumpur: SGD$20
Round-trip from Kuala Lumpur to Bali: CAD$125
Let's look at the flights… just for fun!
Singapore: less than 24h | Total spent: CAD$31.24 or SGD$33.30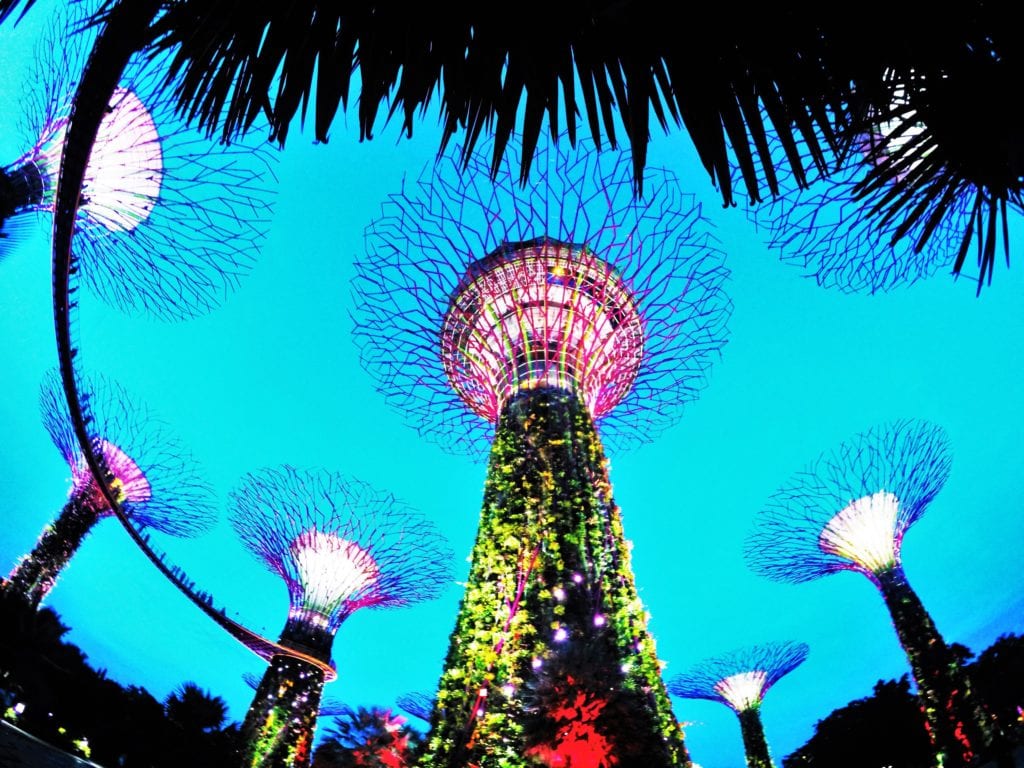 Singapore isn't a budget destination. In fact, it's quite expensive. To have a decent hostel you have to spend a bit more money. This is why I spent less than 24h in Singapore. I love Singapore. You can find decent dumplings everywhere, you can enjoy the cleanliness and it's super safe… but this was totally out of my budget!
Budget Breakdown:
Transportation: SGD$2.50
Food & Drinks: SGD$10.80
Accommodation: SGD$20
Budget tips:
Eat in a food court instead of going to a "real" restaurant. You can create your own meal from different restaurants and sit at a table and simply enjoy.

Take the bus from the airport to the city.

Instead of paying for a taxi, use public transportation. Make sure you have the exact change to pay directly to the bus driver.

Alternatives for groups: Uber or taxi. On your own, it might be a bit too expensive.

Walk when you can. I saved a lot of money on transportation as I didn't want to go to the ATM again. The public transportation is very efficient but it adds up quickly if you're always hopping on the MRT or the bus.
Extreme Budget Tips:
If you're only there for one night you could sleep at the airport and eat pot noodles (around SGD$2.50).

In the end, I still spent more money than I wanted to. But, I was expecting it. I've been there before and I know that it's quite expensive to travel around Singapore.
Cheap Hostels in Singapore with Decent Rating:
Find a cheap room in Singapore!
Conclusion – Is Singapore Expensive?
If you're visiting Singapore for the very first time you'll be tempted by many attractions. You might want to be in denial and forget about looking at your bank account! It's okay! Singapore has many cool things to offer, so you should make the most of it if you can afford it!
If you're on a budget it might be hard to make the most of Singapore. As I said before, Singapore isn't a budget destination.
Malaysia: 7 days | CAD$88.46 or MYR299.75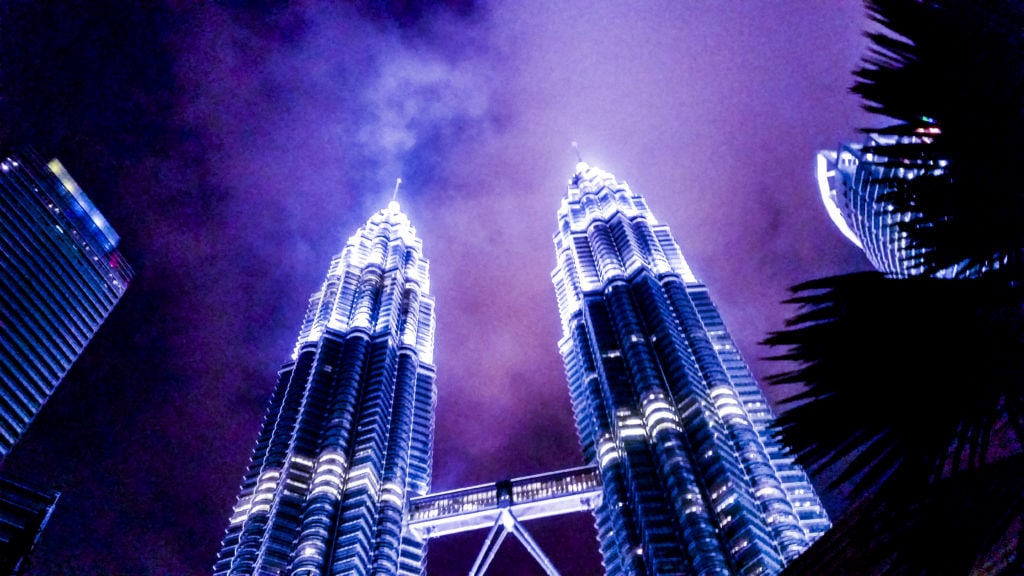 Malaysia is a lot cheaper than Singapore but it still isn't the cheapest country in Southeast Asia. Last year I was hitchhiking my way around to save every penny I could.
This year, broker than ever, I wanted to keep it cheap. I tried to walk when I could and eat as cheap as possible.
Budget Breakdown:
Transportation: MYR27
Food & Drinks: MYR93.75
Accommodation: MYR150
Other expenses (Laundry, activities, optional expenses): MYR29
Average Daily Budget: CAD$12 or MYR42 per day
Budget Tips:
You can book your buses in advance or check for flights as it can be cheaper sometimes to fly directly to your next destination.

Eat local! There are many markets and local restaurants where you will find amazing meals that are super affordable.
Extreme Budget Tip:
Cheap Hostels in Kuala Lumpur with Decent Rating:
Conclusion – Is Malaysia Expensive?
Malaysia isn't the cheapest place in Southeast Asia but if you're staying in one place it can be super cheap! This year I spent all my time in Kuala Lumpur. I've been there before so I wasn't in a touristy mood. You can also find a hostel that provides a kitchen and cook your own food. This month, Kuala Lumpur was definitely my cheapest destination!
Read more about Malaysia:
Bali (Indonesia): 25 days | CAD$426.02 or IDR4 260 200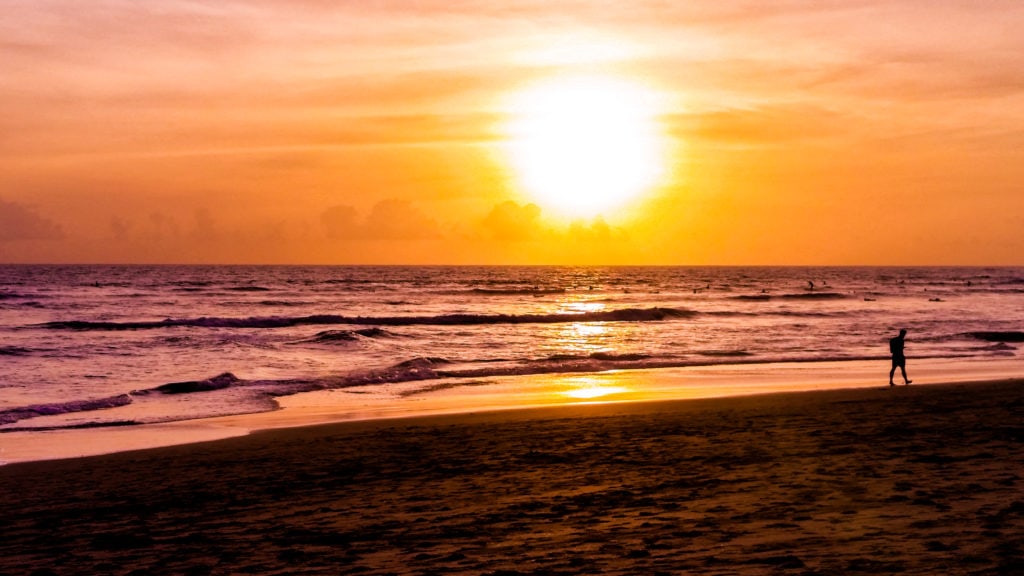 By the time I arrived in Bali my money was pretty much gone. The challenge was actually starting and I had to find ways to make money ASAP. But I never felt alone as people could still find my website googling something like: "running out of money abroad". What would I do this time? I knew I had money coming but my clients were late…Then I simply had to hope for the best. Last year, I survived for CAD$10 a day when I was in Bali. I don't know what happened this year but I did manage to live over my budget even though I didn't have a lot of money left.
Budget Breakdown:
Transportation: IDR307 000
Food & Drinks: IDR3 050 000
Accommodation: IDR250 000
Other expenses (Laundry, activities, optional expenses): IDR653 200
Average Daily Budget: CAD$17 or IDR170 408 per day
How did I save money on accommodation in Bali?
I was in Bali 25 days this month and I only paid for 6 nights. One of the benefits of being a travel blogger is to learn new skills and get opportunities! I received 2 complimentary stays for a total of 6 nights and I received over two weeks of free accommodation in exchange for my skills on social media.
Budget Tips:
Eat local and try to forget about western food! There are many cool restaurants all over Bali and yes, you can find decent burgers and pizzas. Of course, international food can be quite expensive, and yet, it's so tempting anyway!

Download apps such as Uber, GoJek and Grab when you need a ride! It's a lot cheaper than taxis and it's safe!

Find a friend and rent a motorbike. Sharing costs is always a good alternative! Otherwise, you can expect to pay around IDR50 000 per day for hiring a scooter. Note that if you're staying for a few weeks, you can negotiate a better rate!
Extreme Budget Tips:
If you're not super fussy, you can find accommodation for as low as USD$2 a night! You might not have the best location, but you will save money!  

Eat pot noodles when you need to! Some of them are super tasty and are dirt cheap!

Find a hostel that provides breakfast and you will save money on your first meal of the day!
Cheap Hostels in Bali with Decent Rating:
Conclusion – Is Bali Expensive?
It can be cheap or it can be expensive! It all depends on what brings you to Bali! I saved a lot of money on accommodation this month but I did live over my budget anyway! I guess the fact I was saving money on hostels allowed me to think I could afford expensive restaurants. I stayed in Canggu for three weeks which is one of the cheapest places to stay in Bali. You can enjoy the chill vibes at the beach, go for a surf or simply work with decent WiFi.
Read more about Indonesia:
Where to next?
Next month, you'll find the last days in Bali as well as many changes of plans!
Get your monthly (and funny) dose of adventures! Subscribe now! #YesPlease
Are you enjoying this website?  Feel free to use my affiliate links to book your accommodation for your next adventure: Booking.com, Agoda and Hostelworld!
Get Your Travel Gear!

Disclaimer: This post may include affiliate links at no cost to you. Happy travels!