A few months ago, I flew to Norway. I was catching a cheap flight to the United States from Oslo, so I had less than 48 hours to make the most of Norway. Obviously, my bank account was crying – Norway is not a budget destination.
Norway is quite a big country; 385,252 square kilometres to be exact. The most popular cities are far from each other and the best of Norway is far from the cites, which doesn't make it easy if you only have one week.
If you're planning your vacation in Norway and you are keen on making the most of it by experiencing the best adventures in Norway, here's what's on my Norwegian wishlist.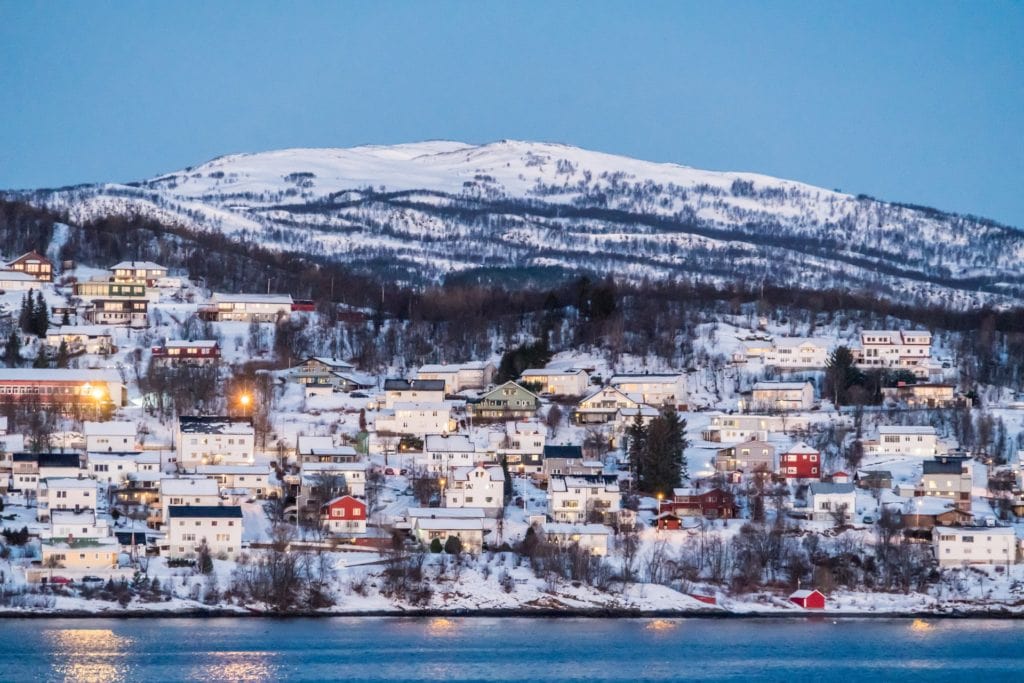 Hit the Road
Norway is quite big, so the best way to get around would definitely be by car. Many great views are guaranteed along the way. From epic waterfalls to fjords and remote villages, Norway will take your breath away.
Most people will obviously start in Oslo and drive in the direction of Bergen. Then, they will hit the North but as you can see on this map, it's a long way to go. Many people will then opt to fly back to Oslo or simply continue in the direction of Sweden or Finland.
Ever wanted to get to the North Pole?
See the Northern Lights in Norway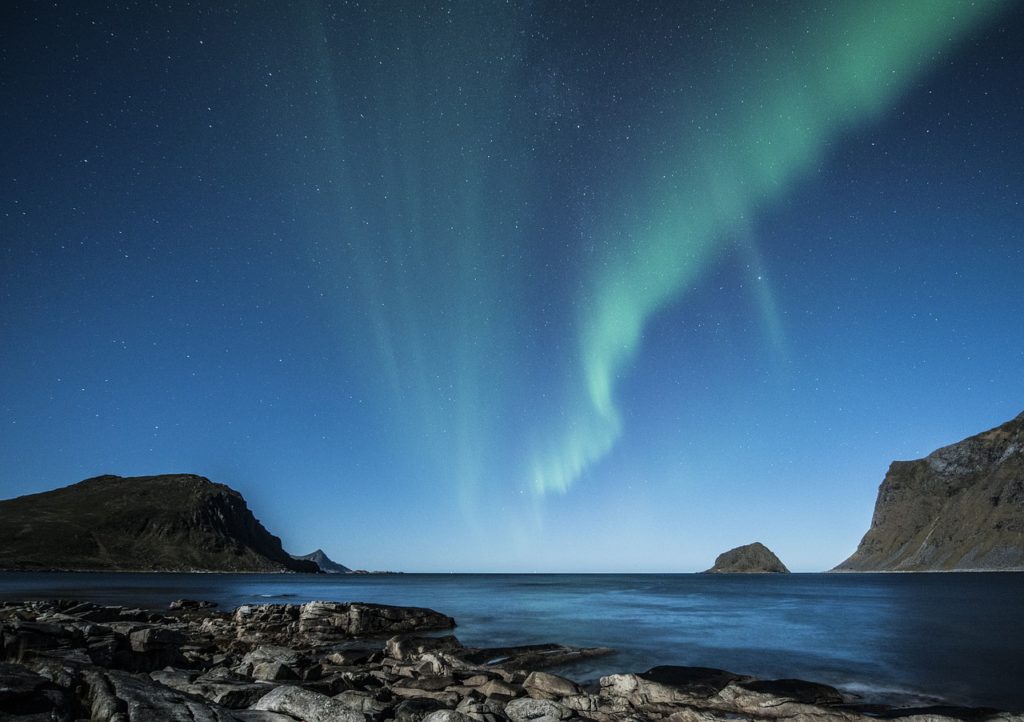 First, you should know that the best time to see the Northern lights while in Norway is from September to March.
You'll have to get to the Northern part of the country or simply go on a tour that can bring you there. There are many great spots to pick from such as Narvik, North Cape, Senja, Svalbard, etc.
Drive a Snowmobile in the North Pole
Imagine driving a snowmobile to either chase the Northern Lights or simply for the fun of it! Going on a snowmobile safari is definitely a cool experience to try while in Norway. You can embrace nature and get a view that you couldn't access by foot.
Watch the Whales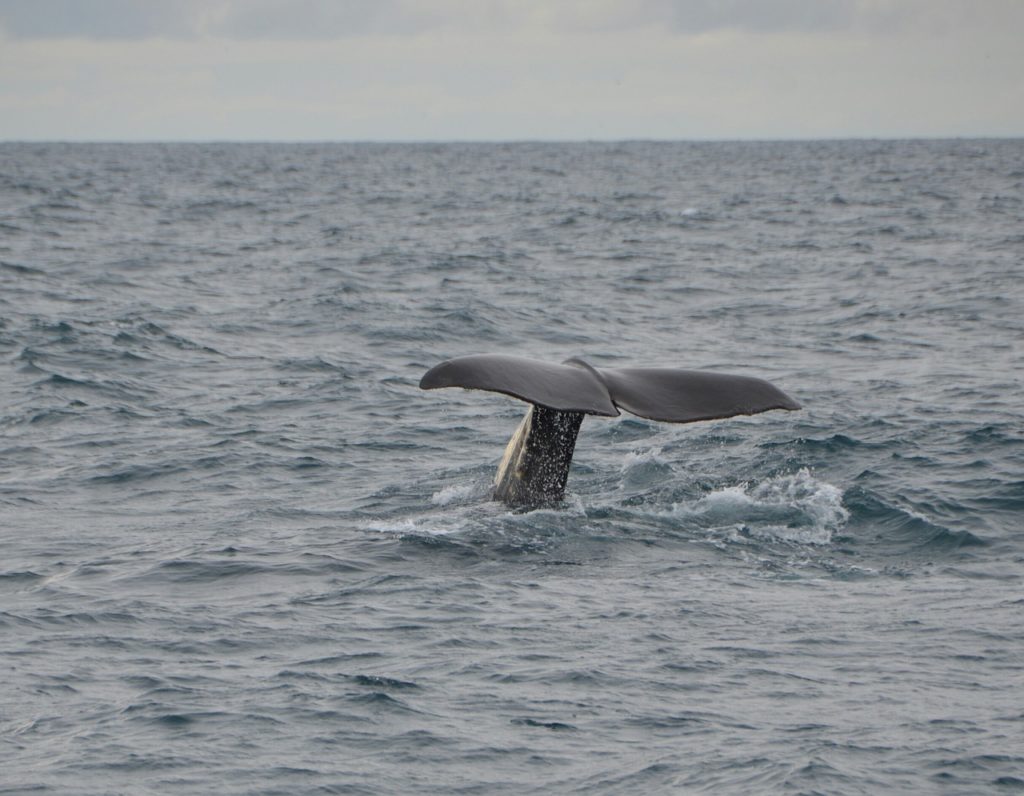 There are many places to go whale-watching on the Norwegian coast, but for a unique experience, I'd recommend going around the Arctic circle. You could spot belugas in Svalbard, orcas in Ofotfjord and sperm whales in the Lofoten Islands.
Hike a Glacier
Hiking in Norway is on a whole new level. It's epic, different and cold! Picture yourself on a glacier. Does that sound right? Does that sound fun? Norway's largest glaciers might be the perfect starting point; Folgefonna, Jostedalsbreen, Austfonna and Svartisen.
Ski in Lofoten
Lofoten is a winter's paradise with big mountains and ski resorts as Norway is a great skiing destination (anything related to winter adventures is a win!). The best ski resorts destinations in Norway are Hemsedal, Trysil, Hafjell, Geilo, Kvitfjell, Harpefossen, etc.
Kayak in the Middle of the Fjords and Glaciers
Going on a kayak adventure is always a great idea! You can find tours right from Oslo and pretty much everywhere on the coast. It only depends on the type of nature experience you're looking for. I'd personally pick a tour around Folgefonna Glacier to be surrounded by the fjord's magical atmosphere.
All these awesome adventures are making me quite impatient. I can't wait to be back in Norway! Have you been there? What was your favorite memory?
You may also like:
Get your monthly (and funny) dose of adventures! Subscribe now! #YesPlease
Get Your Travel Gear!

Disclaimer: This post may include affiliate links at no cost to you.  Happy travels!