After spending nearly three months in Portugal I'm pretty convinced that one week in Portugal wouldn't be enough. But hey, I get it, sometimes we have to handle a time limit and if that's the case there are still ways to enjoy Portugal in one week.
This guide has one mission: to help you make the most of your time in Portugal in a short time frame. Kindly keep in mind that 10 days in Portugal would be a bit better as you could discover more Portuguese secrets.
One week in Portugal – Itinerary
Day 1 – 2: Porto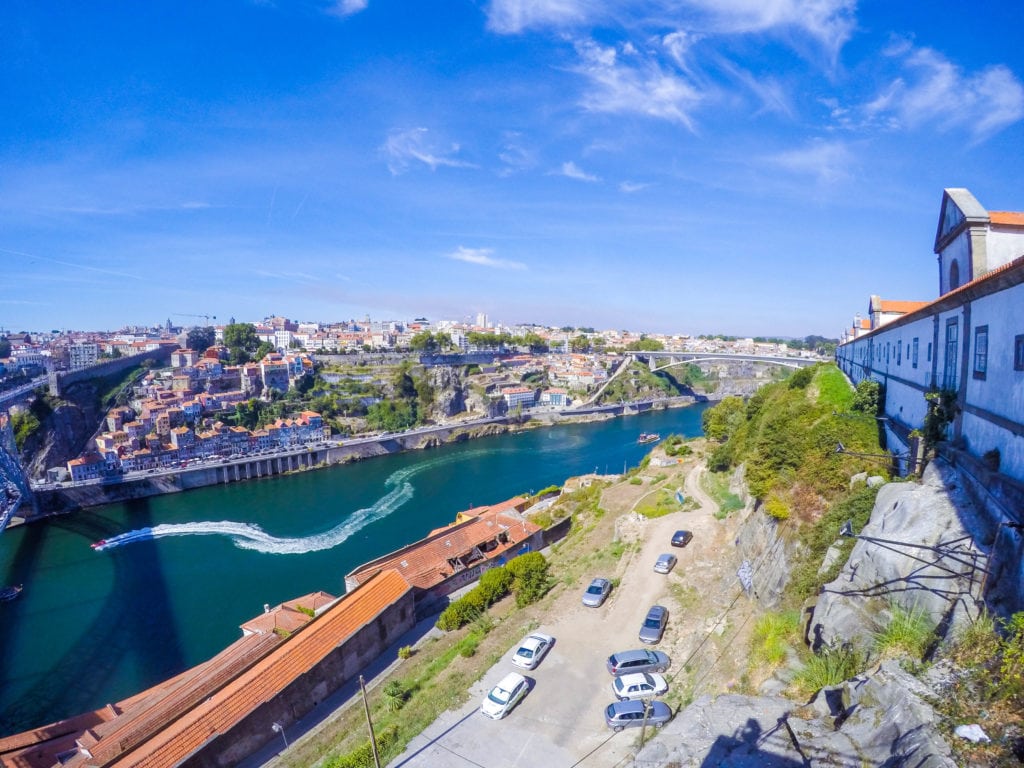 All the views are worth it in Porto. Every single view is incredibly beautiful and gives you a different perspective on Douro River. As you're tasting the famous Port wine you can also enjoy some other typical dishes such as Pastel de Nata and Franceshina. Check out my favorite things to do in Porto.
Highlights in Porto
Cruise Douro River
There's nothing better than being on a boat surrounded by the green Douro Valley. You could also picture yourself on a yacht for a better experience!
Go wine tasting
Famous for its Port wine, many travelers will go to Porto for the whole wine experience. You can either do it yourself and go wine tasting around the city or if you're planning on visiting Douro Valley then you could even visit a vineyard.
Enjoy the colorful views
There are many outstanding viewpoints in Porto. Find out more about these free views here. Grab lunch, a bottle of Port wine and take a seat at one of these amazing lookouts.
Where to stay in Porto
Budget option: Urban Garden Porto Central Hostel
Mid-range option: Eurostars Heroismo
Luxury option: Porto A.S. 1829 Hotel
Day 3-4: Lisbon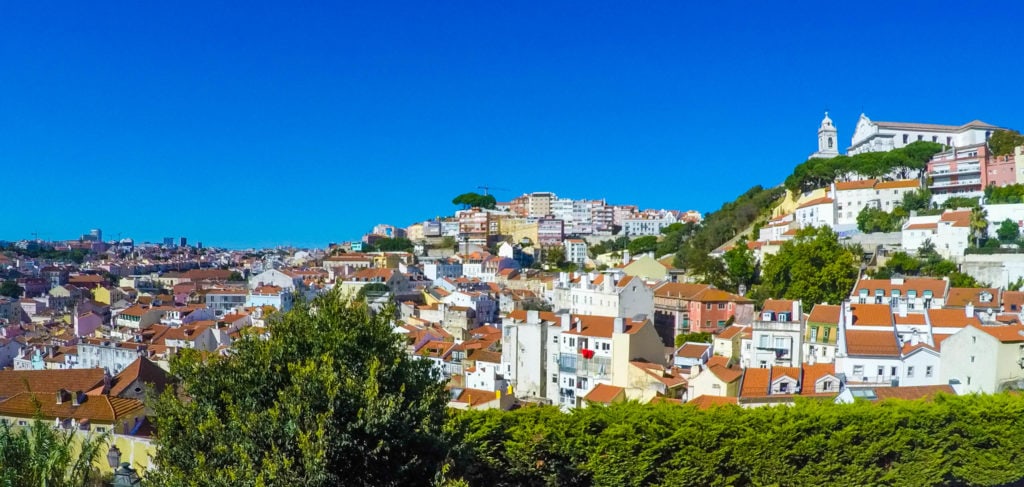 Lisbon is Portugal's capital and is also the largest city. It's probably the most popular destination in Portugal. Colorful, pretty old and known for its famous old trams, it's the perfect base for day trips around Lisbon area.
Highlights in Lisbon
Torre de Belém
The Torre de Belém is a UNESCO World Heritage Site and is one of the most popular attractions around Lisbon.
Enjoy the views
There are so many viewpoints in the city. All you need to do is check out Google Maps to find the best lookouts options.
Hop on tram 28
Did someone say "yellow tram"? It's the best tourist-friendly route you can find in Lisbon. Bonus: It's more than affordable; EUR 2.90.
Where to stay in Lisbon
Budget option: Yes Lisbon Hostel
Mid-range option: Emporium Lisbon Suites
Luxury option: Casa Balthazar
Day 5: Sintra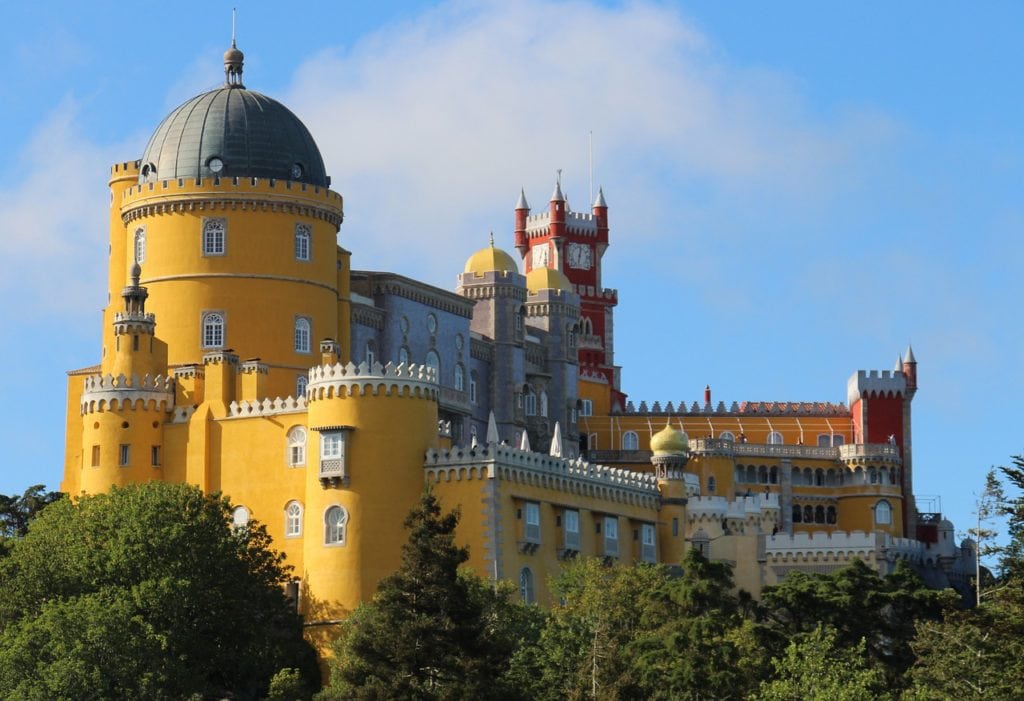 Sintra is located in the Lisbon region and is a UNESCO World Heritage Site. You might know it as the colorful palace heaven. There are so many castles and palaces around this area that it's definitely worth a visit.
Highlights in Sintra
Palaces & Castles hopping
If you only have one day around Sintra, you might have to make a decision as there are many places to pick from.
Here are the two I'd recommend:
The Pena Palace is probably the most popular one. You can recognize it with its bright colors and it is located on the top of a hill. You can either walk there or take the 434 bus.
The entry costs EUR 14.
The Moors Castle is located next to the Pena Palace and is known for its amazing views. It's probably the best spot to enjoy Sintra from above.
The entry costs EUR 8.
Where to stay in Sintra
Budget option: Casa Azul Hostel
Mid-range option: Palacio de Sintra
Luxury option: Tivoli Palacio de Seteais
Day 6: Cascais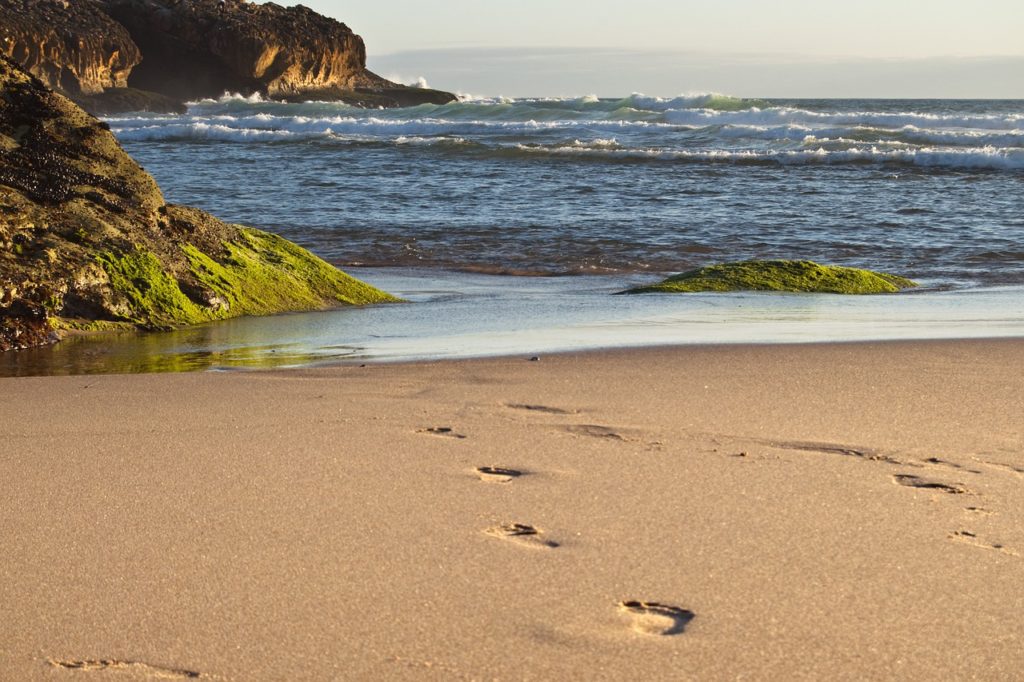 Cascais is a cute coastal town not too far from Lisbon. It's a cool day trip if you want to spend some time next to the beach!
Highlights in Cascais
Boca do Inferno
Boca do Inferno is a cool cliff and rocky formation on the coast. It's quite unique (and of course, quite pretty)!
Where to stay in Cascais
Budget option: Art 4 you Hostel and Suites
Mid-range option: Suites Guest House
Luxury option: Casa Vela Charm Guest House
Day  7: Lisbon
How to get around Portugal
The best way to get around Portugal is by car as you'll be able to access more places along the way and also stop quickly to appreciate the best views in Portugal.
If renting a car isn't an option you can always enjoy the train ride or the bus routes that cover pretty much all of Portugal. It's normally cheaper by bus but if you book your train tickets in advance you could find great deals.
There are two main bus companies: Rede Nacional de Expressos and Eva (which is mostly from Lisbon to the Algarve).
To find your train tickets, you should check on Comboios de Portugal.
Another popular option would be blablacar, which is a co-sharing ride website. You can find affordable rides on the most common routes such as Porto to Lisbon.
Have you been to Portugal? Did you manage to see a lot in one week? Share your best tips with us!
You may also like:
Get your monthly (and funny) dose of adventures! Subscribe now! #YesPlease
Are you enjoying this website?  Feel free to use my affiliate links to book your accommodation for your next adventure: Booking.com, Agoda and Hostelworld!
Get Your Travel Gear!

Disclaimer: This post may include affiliate links at no cost to you.  Happy travels!