Edinburgh was love at first sight.  It was the first time I've seen a mix of nature and a busy city all in one go.  Considering Edinburgh is the capital of Scotland, I thought it was quite impressive. I even said I could easily see myself living there.
There were only two problems. I can't seem to be able to pronounce Edinburgh the right way.
And I didn't have enough time to enjoy this incredible cultural city.
In less than 36 hours, I had to make some quick decisions, and the mountains actually won the battle. I was quite obsessed with this funny looking Arthur's Seat.
Climbing all the way to Arthur's Seat became our main goal (read "main obsession") and we were right; this was definitely the best way to make the most of Edinburgh in such a short period of time.
So what's the story behind Arthur's Seat & what do you need to know:
Arthur's Seat is actually the highest point of Holyrood Park – we could say it's basically on top of this little mountain-ish hill. We're talking about 251 meters above sea level here which means it's do-able.  
Arthur's Seat used to be a volcano and then became a fort.  Obviously, the views are a lot better from there. You can easily see Edinburgh, Duddingston Loch and Edinburgh Castle from the top.
Climbing Arthur's Seat in Edinburgh, Scotland:
Arthur's seat hike can be short or long. There are different trails with different levels of difficulty. Some of them can be quite steep and some others are a lot easier too.  Although, if you want to have the best views, you might want to consider taking a longer path so you can basically walk around it.
You normally start your walk at the end of Royal Mile Street, which is basically around the Holyrood Palace.  Then from this point, you will see two options; left or right.
If you take the left path, it's probably the fastest way to get to the top.
If you take the right path, you will be able to see a lot scenery-wise.
Many paths are actually unmarked, you might spot some stairs here and there and different trails along the way.  We decided to follow an easy-scenic way to reach Arthur's seat.
Note that you could also park your car half way up and then reach the top by foot.
Whatever path you take, I'm sure you will enjoy the view.  So, don't worry, there is no right or wrong.  If the path chosen is too challenging for you, you can always find an alternative along the way.
What to bring and what to expect:
You will need a minimum of two to three hours to get up and back;

Allow yourself breaks when you need to;

Bring loads of water with you;

Wear some comfortable shoes (you could always do it in Flip Flops if you take an easy path, but that's at your own risk!);

It can be cold and windy at the top, so bring a jumper too!
Here are the reasons why you have to climb Arthur's Seat while you're in Edinburgh: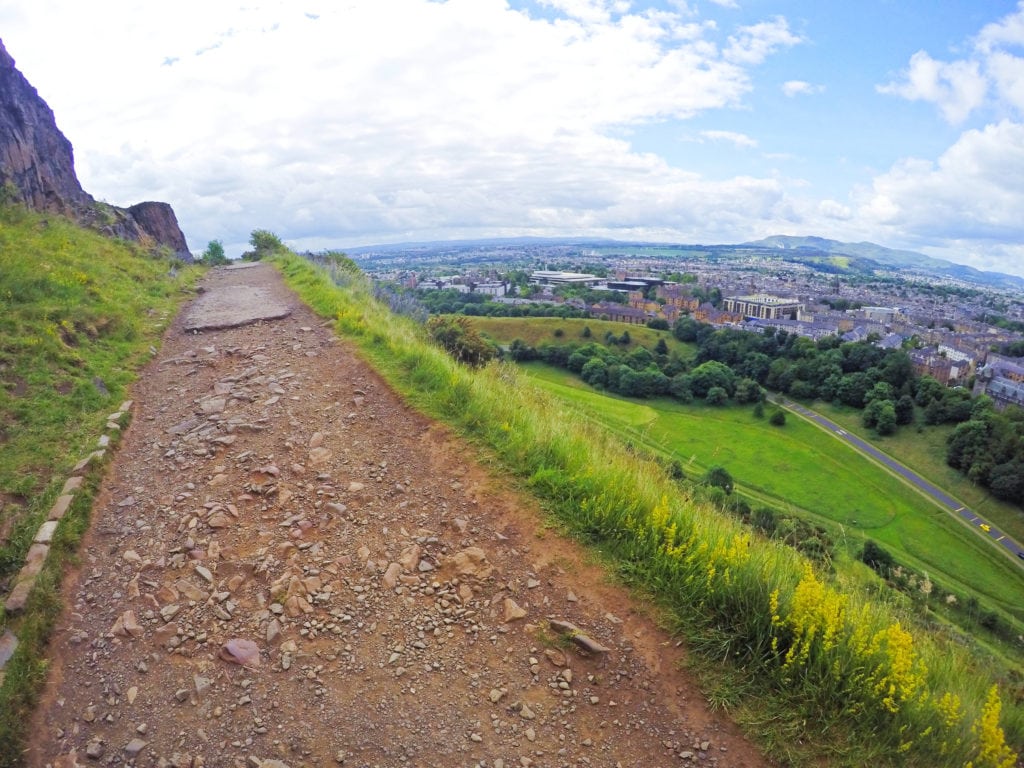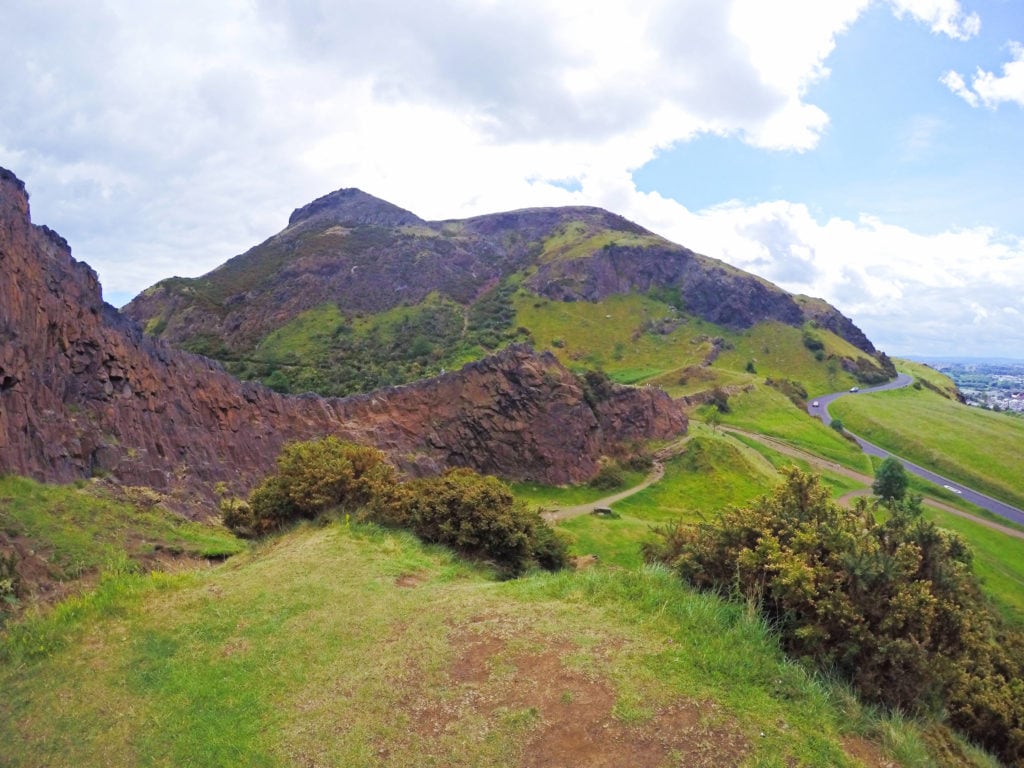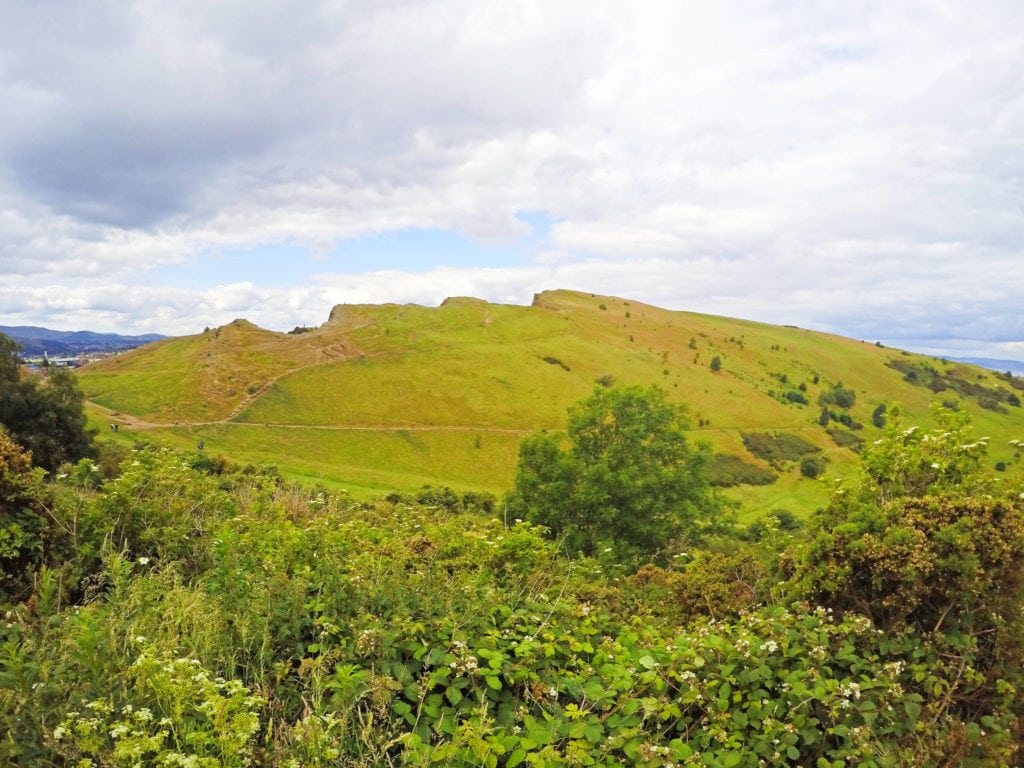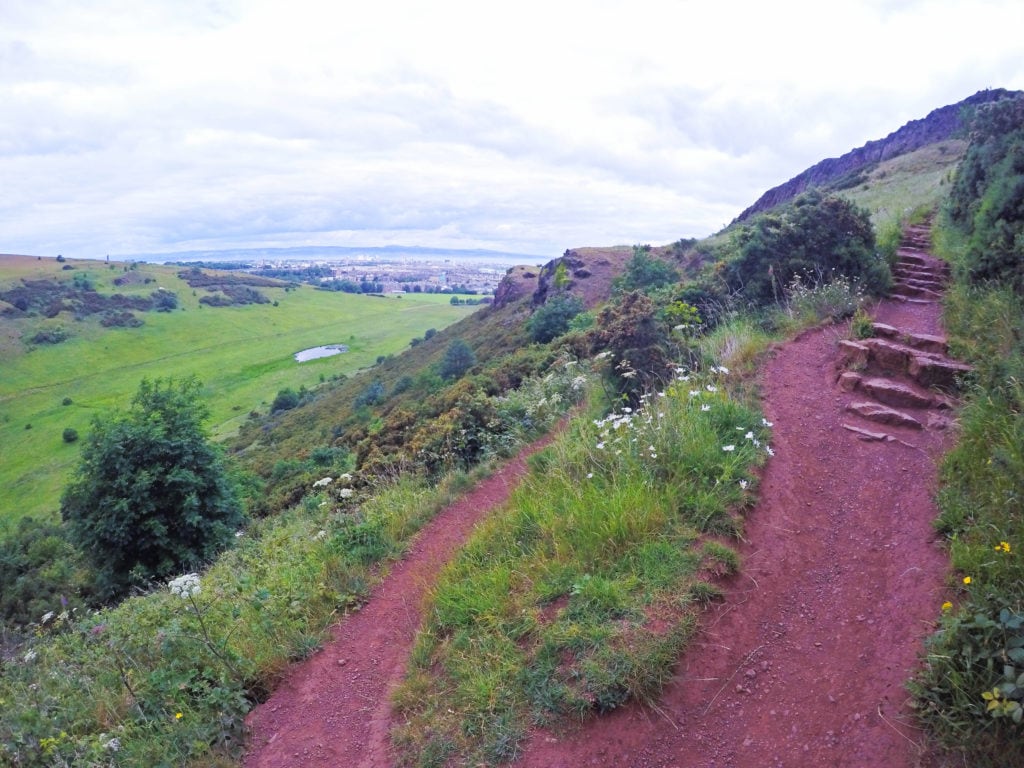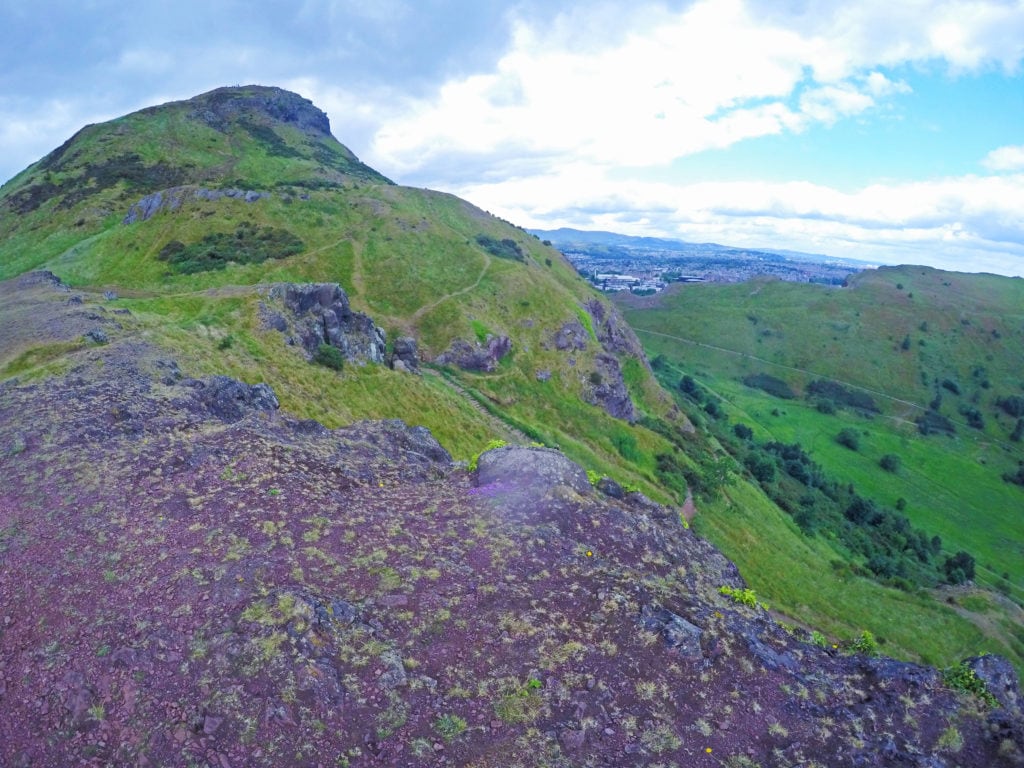 Book Your Accommodation In Edinburgh Now!
You may also like:
Get your monthly (and funny) dose of adventures! Subscribe now! #YesPlease
Are you enjoying this website?  Feel free to use my affiliate links to book your accommodation for your next adventure: Booking.com, Agoda and Hostelworld!