Located in North America, Canada is the second largest country out there.  Canadians are known for being kind, over-using "Eh" and being quite tolerant of the cold. (Or at least, they wish!)
Imagine the prettiest mountains and huge glaciers surrounding crystal blue lakes.  Jump into your kayak or grab your surfboard, it's about to be pretty epic!
But, eh! Canada isn't only offering stunning landscapes in the middle of the Rockies. It's also the paradise for foodies, wildlife stalkers, and true winter experiences!
Which brings me nicely to the official topic; what items must be on your Canadian Bucket List? If you're heading to Canada soon, make sure to check this Canada travel guide.
Learn to surf in Tofino, BC.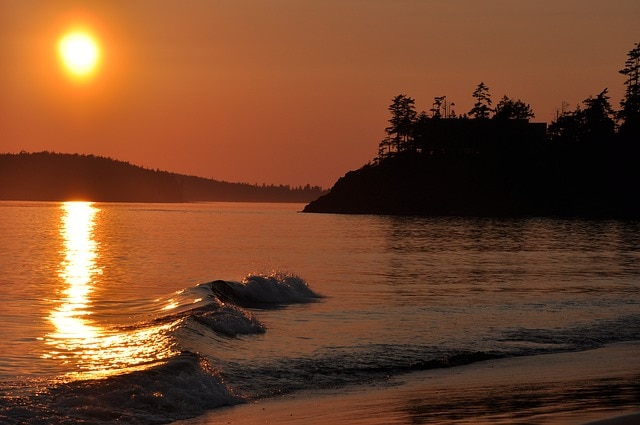 Tofino is located on the west coast of Vancouver Island and is mostly popular during summer time. This is where you want to be if you have a thing for nature, waves, and camping! If the beach is calling your name loudly, you might want to check out their 35 kilometers of pure happiness (read "shoreline").
Spot bears in their natural habitat.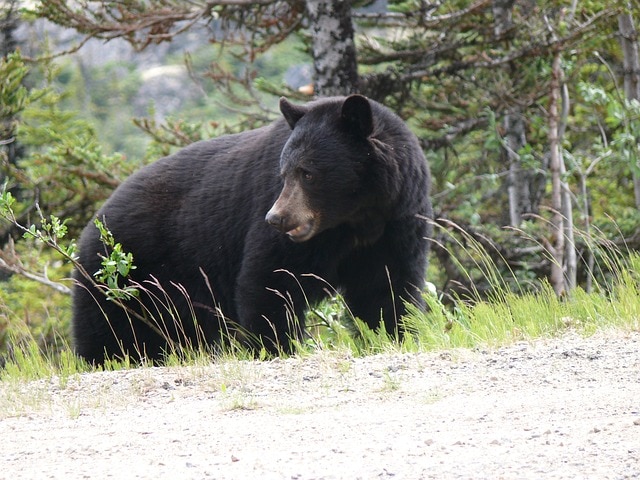 Being a Canadian myself, I still haven't seen a bear. To be honest, I'd rather not! It sounds too scary for me!  There are a few different bear species, but it's on your Canadian bucket list, so you will need to be lucky! Churchill, Manitoba is quite popular for polar bear spotting.  In the end, it's more likely that you will see a black bear as they are pretty much scattered throughout Canada. Every time you hop on a gondola, keep your eyes open!
Go hiking in the Canadian Rockies.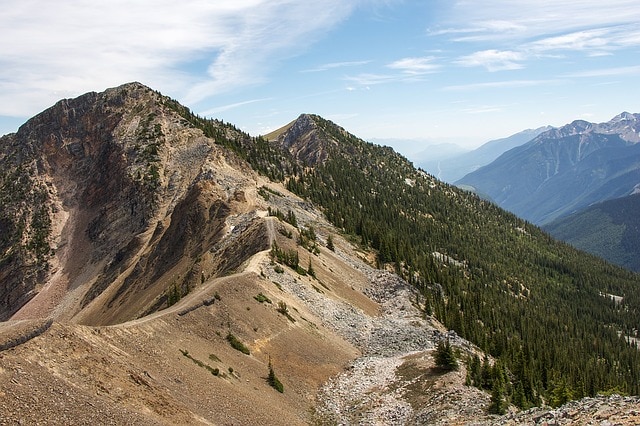 British Colombia and Alberta are probably the most beautiful Canadian provinces. It's quite simple; mountains and blue lakes always win, don't they?  There are so many beautiful peaks and trails to pick from. Although, hiking lovers will be pleased to know that you can hike in every province!
Face the cold in the Canadian Rockies.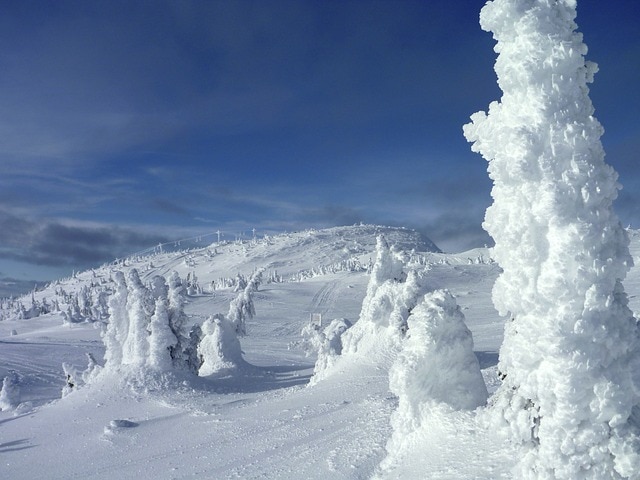 Then, imagine these snowy peaks! Did someone say skiing? Snowboarding? Snowshoeing? Grab your beanie, your warmest coat, and your winter gear, because being outside during the winter is a complete Canadian experience! Of course, you can always go North for a bigger challenge or face the cold anywhere in the country!
See the Northern Lights in Canada.
Yes. You can see the northern lights in Canada. On a clear dark night, you could get lucky in Northern Quebec, the Northwest Territories, Newfoundland or Yukon. It's actually possible… in many places! Without going too far North, you could be fortunate enough in Jasper National Park, AB.
Try this weird Poutine in the French Province.
This is where the fast food tradition starts in Quebec; the famous greasy poutine which is basically a mix of chips, cheese curds, and delicious special gravy. Being a Quebecer myself, I'll advise you not to try it anywhere else than in Quebec if you want the best experience! If you ever stop in Montreal, I'd recommend you a "pout-stop" at Poutineville or at La Banquise.
Shop in the largest mall of North America: West Edmonton Mall, AB.
Shop. Play. Eat… and get lost! West Edmonton Mall is so big, that yeah, you will likely get lost at some point! I'd say it's probably the only reason to visit Edmonton (Oops!) and it might even be a bit overwhelming at first!
Get the full western experience at Calgary Stampede, AB.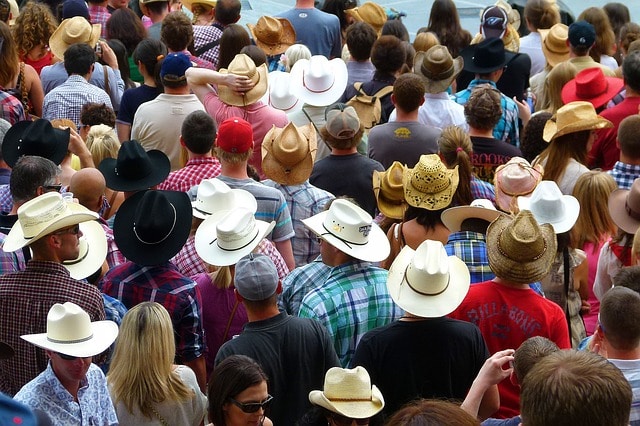 The Calgary Stampede is an annual event held in July. It's basically a huge exhibition about rodeo. Fast food heaven, cowboy hats and boots everywhere, it's also a cool spot to hang out with locals and music fans!
Eat seafood and hear the funniest Canadian accent ever.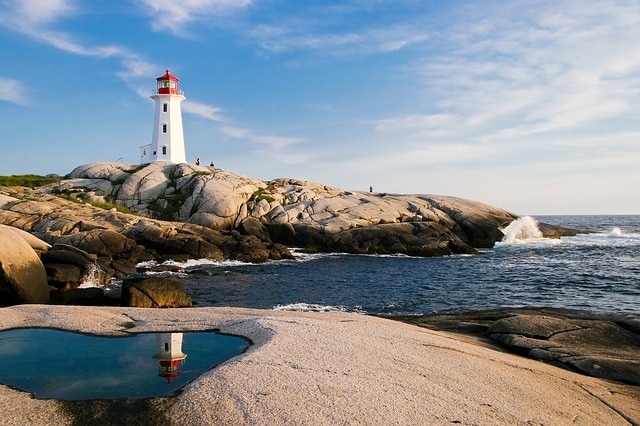 The Maritimes (New Brunswick, Nova Scotia, and Prince Edward Island) and the Eastern part of Quebec are a crab and lobster dream destination. Less touristy, it has an amazing reputation; locals are very friendly! But, they also have a pretty intense "Frenglish" accent in some parts!
Have an overdose of maple syrup at the sugar shack, QC.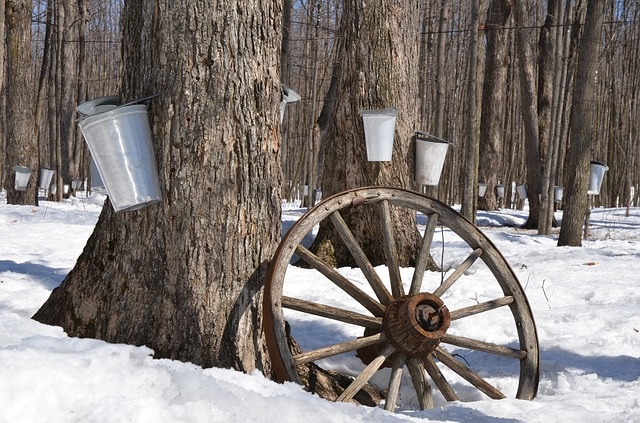 Maple syrup… everywhere! If you are wandering around Quebec in sugar shack time (spring), you must look into a full sweet Quebecer experience. The sugar shack offers amazing food and yes, you can put maple syrup on pretty much everything! Anyone with a sweet tooth here?
Drive across the scenic Icefield Parkway, AB.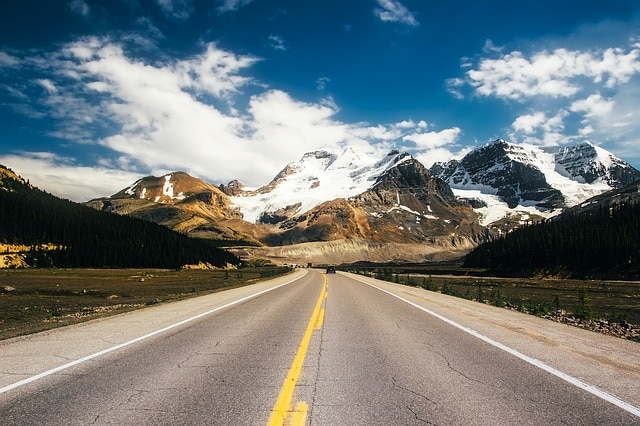 Driving across the Icefield Parkway is my favorite scenic drive in Canada.  We're talking about 232 kilometers right in the middle of the Canadian Rockies and two well known National Parks; Banff and Jasper. There are many amazing viewpoints along the way and you might even be able to spot wildlife!
Are you Canadian? Have you celebrated Canada's 150th birthday? What if you could truly celebrate by exploring your country with $1,500 travel credit?
Tell me, what did I forget? What was your most epic Canadian experience?
You may also like:
Are you enjoying this website?  Feel free to use my affiliate links to book your accommodation for your next adventure: Booking.com, Agoda and Hostelworld!