With everything going on in the world and politically-wise, the United States of America wouldn't have been one of my top choices for my next destination.
Norwegian Airlines convinced me with its very low fares to Boston. It seemed to be an excellent way to get back to Canada. And I thought visiting Boston could be great!
A few days later, I got an invitation to visit Rockport.  Without hesitation,  I said yes! I was looking forward to discover a less known destination.
Rockport is not too far away from Boston. You can easily access it by car (64 km from Boston) or hop on a train and get there in less than two hours.
---
I had a brutal arrival, completely jet lagged. I arrived to the north station to find a bunch of Boston Bruins supporters. Yes, I was back in North America.  If I'm not a fan of them (sorry guys), I was still smiling. They had won!  And they were celebrating loudly!
Welcome back Mel!
I hopped on the commuter train and here I was on my way to Rockport.
Rockport is such a cute little town. Everybody is smiling, everybody says hi, everybody is friendly.  I had no idea, this could still exist in 2017!  And this was in the United States?  Yeah.  I confirm that there is still some "great" in America!
But, this isn't a political article, right?
I certainly didn't expect to have such a warm welcome.
I arrived to my cottage, and fell asleep in the most comfortable bed I could have wished for.
I woke up hearing the sound if the ocean, yet I could even hear the seagulls.
I guess the jet lag was tricking me. Or perhaps I was still dreaming.
I swear I heard the sweet ocean soundtrack. Well, I was wrong. I wasn't just next to the coast.  This wasn't the waves and the seagulls, this was the sound of relaxation, of peace.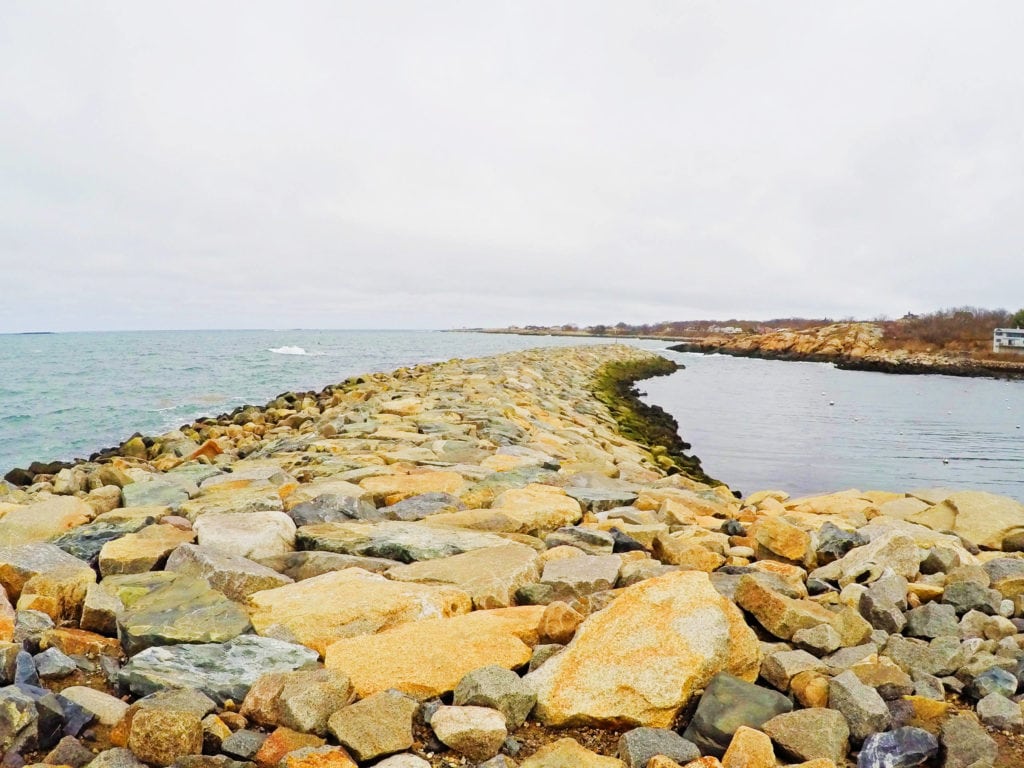 Where is Rockport?
After visiting many busy cities in Europe, I was so glad to find peace and quiet, in North America.  Rockport is a little town on the coast located in Massachusetts.  It's not that crowded, in fact, we're talking about a bit more than a handful of thousands of people.
If you've seen the movie Manchester-by-the-Sea, you'll get the idea of a cute maritime town and you might crave fishing!  
Rockport is located at the tip of the Cape Ann peninsula and it's the perfect spot to enjoy the ocean breeze.
What's so special about the town of Rockport, MA?
Close your eyes (but, not too long, as you still need to read this) and picture this.
Houses are colorful.  You spot people on the road.  They are smiling at you. They are saying "Hi"!  A cute smile is appearing on your face.  You can't pretend to be tired, sad or antisocial here.  Joy is contagious, isn't it?
As you walk towards the coast, you spot a few art galleries, an ice cream shop and you dream of your next lobster meal.
You reach the coast, you finally see it.  The red house.  You can call it a fishing shack or the old fish house.  Seagulls are flying around.  You spot the fishing gear.  It's quiet and picturesque.
You continue to walk.  You are obsessed with the sound of the waves.  And you spot this long and quiet beach.  This is walking heaven.
Then, imagine time goes fast forward.  It's the summer.  Then, it gets colorful, it's the fall.  Then, it gets cold but not that snowy.  Yet, it's the spring again.  Rockport doesn't lose its cool vibes.  In fact, it still is special in every season.  
Perhaps, I can't prove it to you, but I can only imagine how pretty it could be!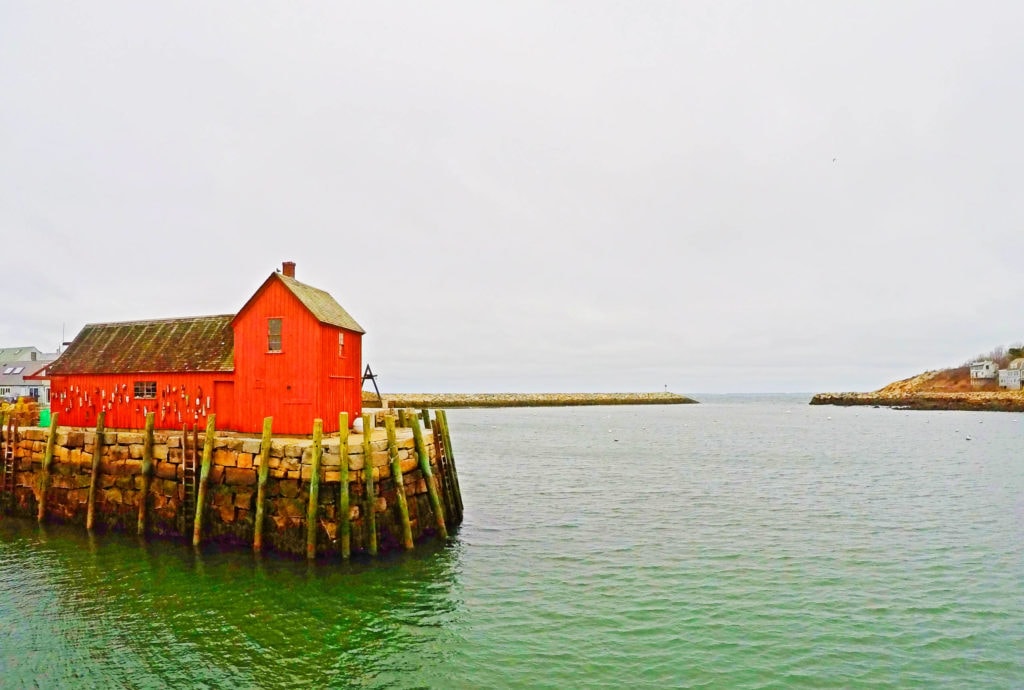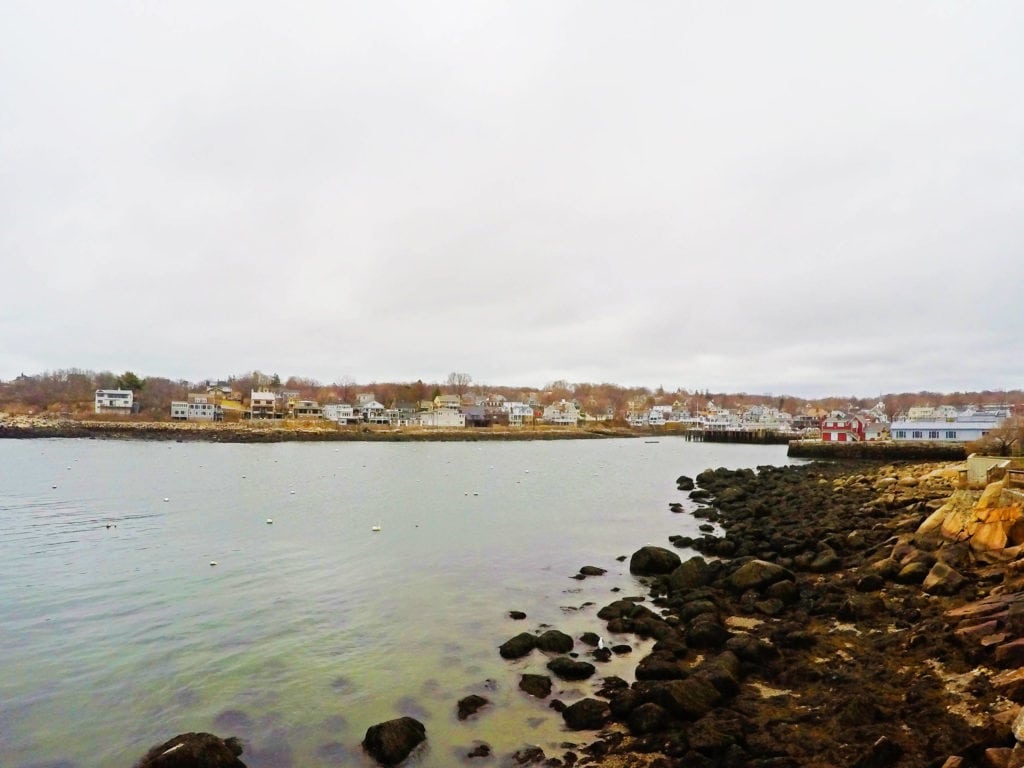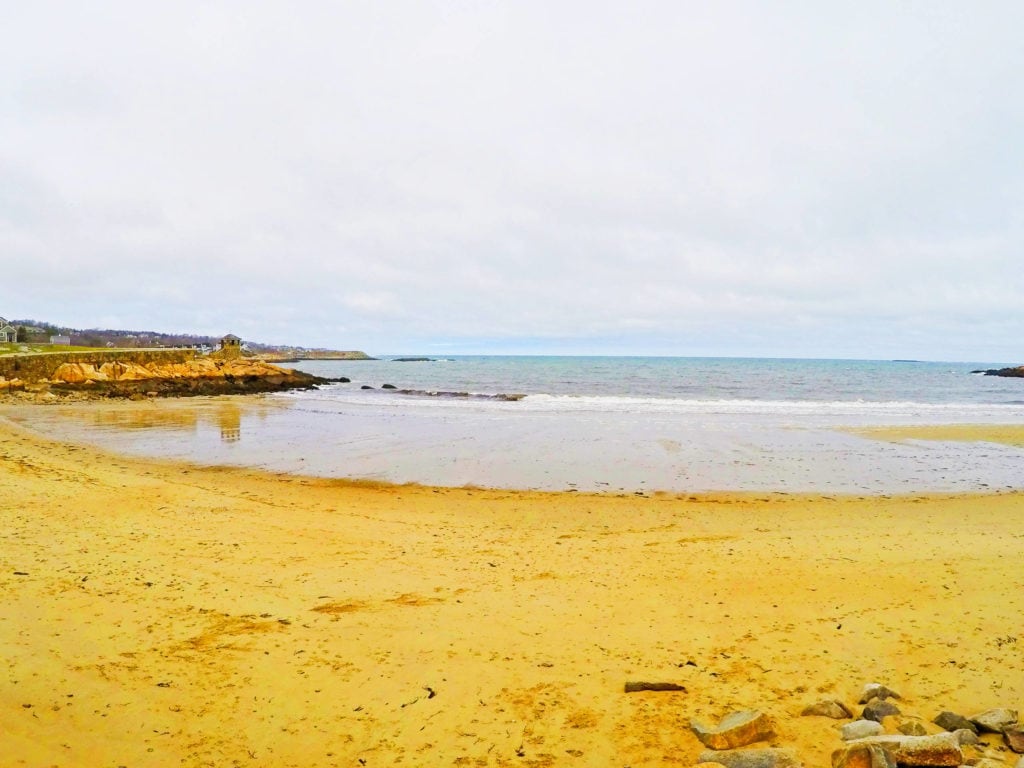 Where to eat in Rockport – Restaurants in Rockport, MA
Is there anything more North American than a club sandwich? Oh well.  I was so, so pleased with the food in Rockport.
First, I had lunch in Brothers Brew Coffee Shop.  Everybody said hi as usual.  Coffee was great and so was my sandwich. What could seem to be so simple is also super comforting!  This is what I recall from North America.  Then, I met the owner who showed me around the restaurant.  I discovered a huge room with the perfect ocean view.
Then, I had dinner in StudioCrepe, which is a new restaurant.  Eating crepes for dinner was one of my craziest fantasies.  I love crepes.  You can't go wrong with a name like that.  I started with a savory crepe and tried a sweet one for dessert.  Wow.  What a cool and original way to eat!  I also met the owner who was super friendly!
If you think that the options are limited in this small town, think again!
It was simply perfect and comforting!
Where to stay in Rockport, MA?
What if I tell you that you could stay in a cottage, would it make you happy?
Well, it made me super happy!  I had the privilege to stay at Periwinkle Cottage, a cute pink and clean place where you can make the most of Rockport.  Not too far from the coast and close enough to the train station, it was a brilliant spot to stay!
The cottage was providing everything I could have thought of.  Bonus: the bed was extremely comfortable!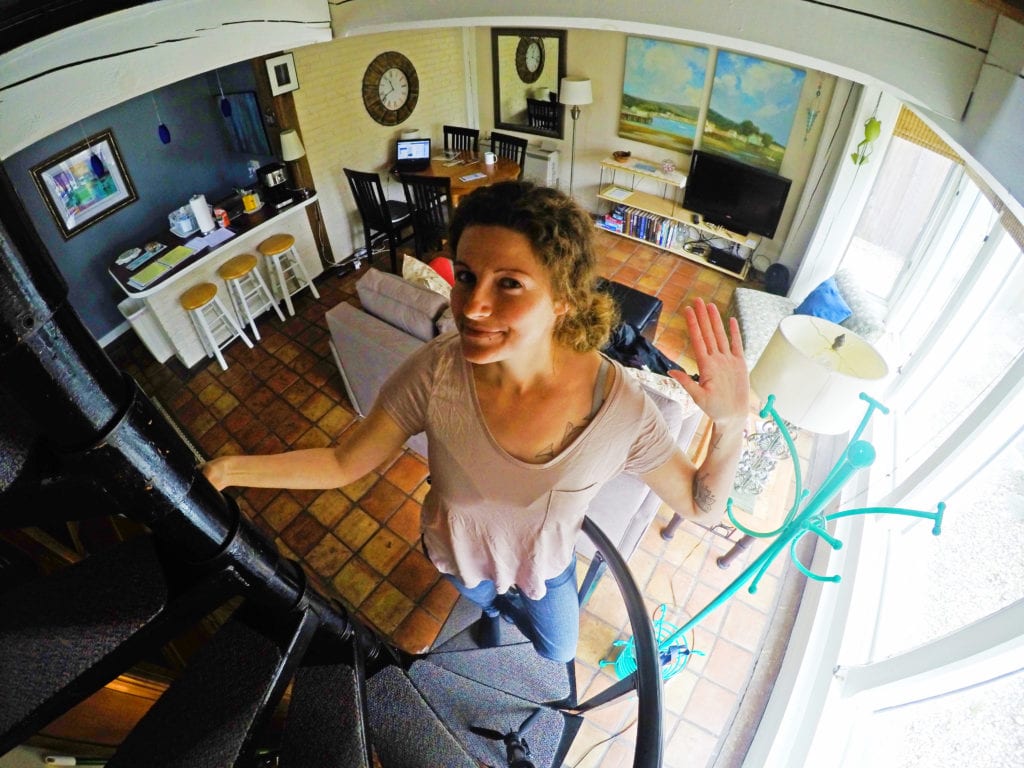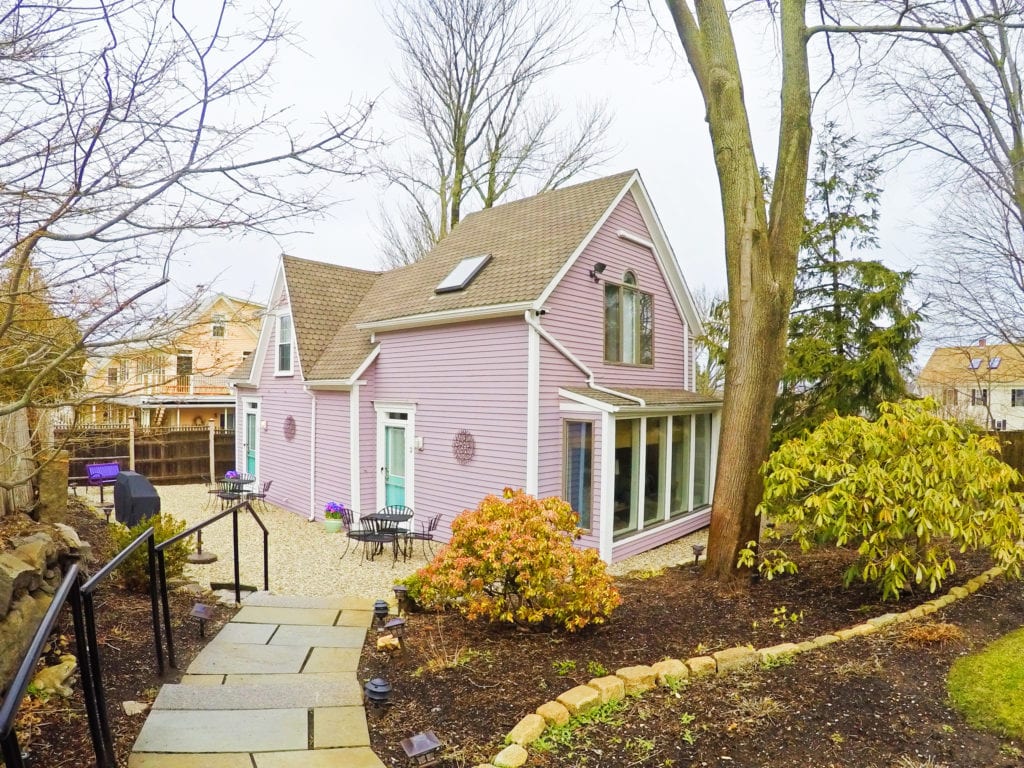 Have you been to Rockport, MA?  What memories do you keep from this peaceful place?  Any recommendations?
Are you enjoying this website?  Feel free to use my affiliate links to book your accommodation for your next adventure: Booking.com, Agoda and Hostelworld!
Disclaimer: I was invited by Rockport MA to visit the region.  As always, all opinion are my own!  I truly recommend you to stop to Rockport for a relaxing getaway!  Happy travels!