There you are. Travelling solo has never been more accessible (and yes, I also refer to female solo travellers). You're delighted. You're ready for what could be the greatest adventure of your life.
Bonus; You have succeeded.  You managed to compact your life into your carry-on luggage. As you carry the heavy weight of your life, passport in hand, you go through customs. That's it … You're going on a trip. And you're almost there.
By almost, I mean that you still need to wait a bit before you can board that plane.  But still, you're almost there, aren't you?
Everything seems perfect until you need a nature stop (or what you commonly call a toilet break).  You carry your bags around when…
Hold on. Are you in Asia already?  How are you going to do this?   The squat one.  Thank God, you're lucky.  There's water everywhere.  What should you do with your luggage?
Here's how you become stronger.  The solo-female-backpacker-kind-of-squat is one of the best skills you'll ever need out there.
---
Between the table for one and the happiness quest, there are many adventures awaiting for you.
They said; you should save lots (and lots) of money.
They said; you should plan everything.  What are your plans by the way?
They said; you're so brave!
They said; you're so lucky!
They said; why are you going alone? It's sad.  You'll be so bored.
And I would say; they said lots (and lots) of bullshit.  Did they go out there themselves?  Ahem. Now, we're talking.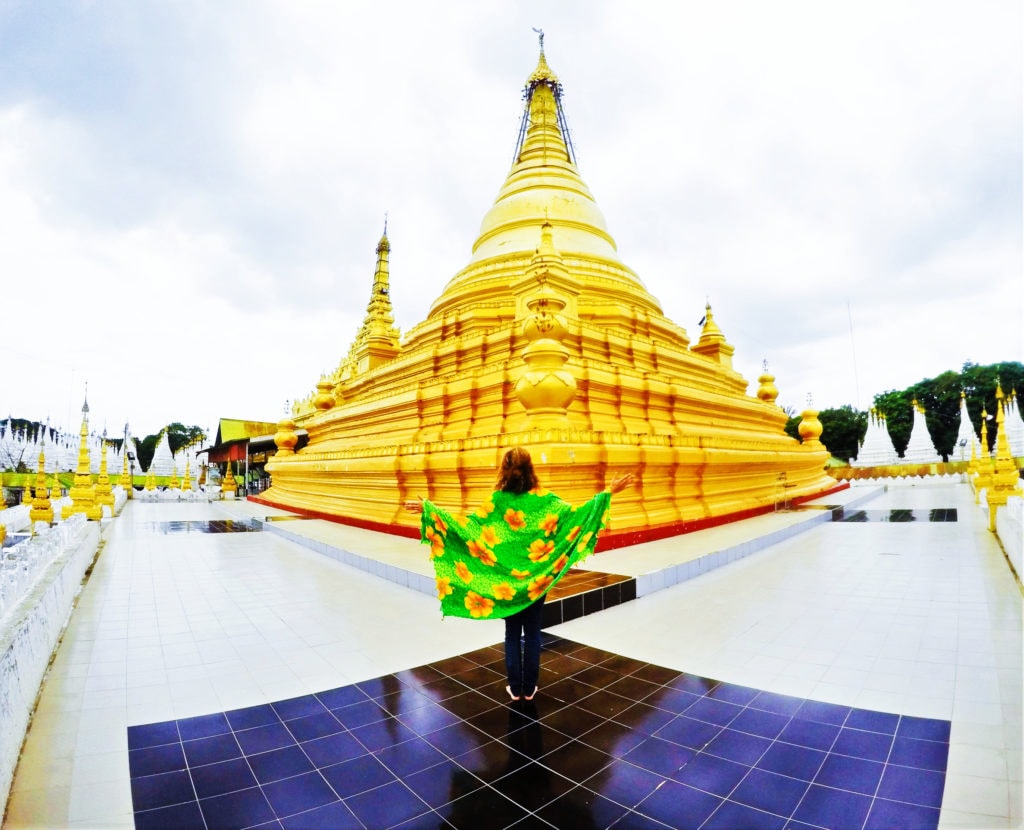 10 Things You Should Remember About Solo Travel:
  

Solo travel isn't a full-time solo experience. Between hostels and bus rides, you are always surrounded by people.  It's up to you to decide if you'd rather socialize or have some alone time.  The thing is; the entire experience is up to you.  You decide everything.  And if you ever meet people on the road, get lost together!
  

It's really not about being brave.  It's a simple difference between having a dream and pressing play.  How many people are secretly dreaming about being free?  More than you could even imagine.  Sad truth though; it can be scary for many.  Some aren't ready to sacrifice their comfort, job or family, and it's completely understandable (or is it? -Oops).  I like being out of my comfort zone and this is also why I like travelling.  I'm seeking stimulation.  On the road, I'm overstimulated. And that's the way I like it.  In a routine, I catch up with my friend Boredom-Ben and I can be pretty miserable.  I simply need more than this.  "This" isn't enough for me.
  

It's not really about being lucky but it's about priorities.  Was I lucky when I was working 2 full-time jobs to save a bit more money?  Was I lucky when I slept at the airport?  You just do what you have to do.  If your perception of luckiness is about the strength of your passport, now we're talking.  Yes, I'm lucky I'm Canadian.  Many of my neighbors would love to have this blessing, aptitude.  Other than that, many travel influencers proved it was possible to travel with different passports.  But again, it only depends how much power you have in your life.  I'm not going to pretend that life is fair.
  

You shouldn't plan too much.  What is planning anyway?  Okay.  I'm not the biggest reference here – I suck at travelling as I'm an anti-planner for most of my trips.  Experience showed me that nothing goes to plan anyway, so why waste my precious minutes?  There's a difference between having a rough idea of your travel goals or itinerary and having your life sorted.  I cancelled flights twice and I don't regret it.  I regret mostly buying these flights in the first place.  Give it some space for flexibility!  Going on holiday alone shouldn't be boring.  Planning too much is also a way to control everything, and unfortunately allows you to embrace your comfort zone.  There's one thing you should plan though; your travel insurance!  
  

Slow travel isn't necessarily expensive.  In these two year trips, I've been working, living, volunteering abroad.  I made many sacrifices to stay on the road longer (sharing a flat with 10 people – or even just sharing a dorm).  This isn't luxury – this isn't bad either.  There's no need to throw all your money down the drain, unless you're after a short luxurious break/holiday.  Finding cheap flights is becoming easier.  What other excuses will you make?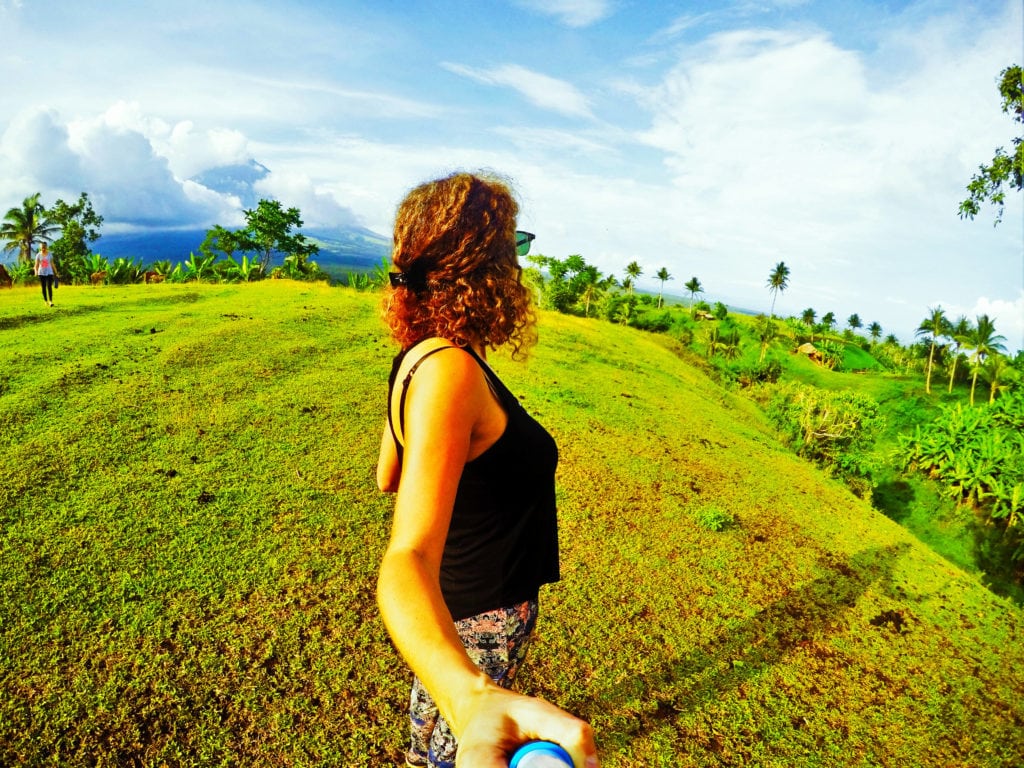 Solo travel isn't sad.  I remember that someone in Asia told me it was sad that I had to leave.  I was about to leave my new friends behind to continue my journey.  He was worried about me.  In his culture, it's not well seen to travel alone – it's sad and lonely.

For me, solo travel isn't sad.  Don't get me wrong; solo travel isn't perfect at all –being completely fed up, exhausted or even in tears can happen (and more often than you may think).  Solo travel is a constant challenge.  You're dealing with stuff alone and out of your comfort zone which makes you vulnerable.  Then, later on, you look back at these crazy and harsh memories and you smile.  You smile because you know how to laugh about yourself.  It's not sad – it's a crazy version of a fairy-tale where you play all different roles.   You are the cute solo female princess, the sexy exotic prince here to rescue yourself, the bitchy witch who tells them to shut up in the dorm at 3AM, the little cute rabbit running around a new landscape…  See the picture here.  It smells of happiness all over the place.  It's a love story.  The one where you fell for the world.  Going on holiday alone… is a choice that you may or may not pick.  It's up to you.  
  

Solo travel is accepting a new challenge every day.  As I just mentioned above, solo travel is a constant challenge.  It's trying new things every day; new food, new diets (bonus: new digestive roller-coaster), new surroundings, new language, new experiences….  It's getting comfy everywhere somehow… at your own pace.
  

Going on a trip solo is saying yes to the biggest adventure of your life.  You just have no idea.  You have no clue whom you'll meet along the way.  You can't even imagine what you'll see and how you'll get there.  Life reserves you bigger plans, bigger achievements. Open up your mind!
  

Solo travel is finding your balance.  How much solitude do you really need?  How social can you be?  How happy can you be on your own?  It's a learning process.  Between happiness, laughter and tears, there's a whole unknown story; yours.  Finding your balance in the uncomfortable reality is a great way to know what you're looking for and appreciate what you already have.
  

Solo travel is having an epistemological perspective of your life.  I like travelling for many reasons and this is certainly one of them. When you see something from a distance, you can see the full picture, the whole puzzle.  What seems to be wrong can now appear to be perfect.  What seems so perfect could also be pretty ugly.  Travelling is realizing how tiny and how big you are.  It's knowing that nothing really matters while everything matters.  
How tiny are you?  How great do you feel?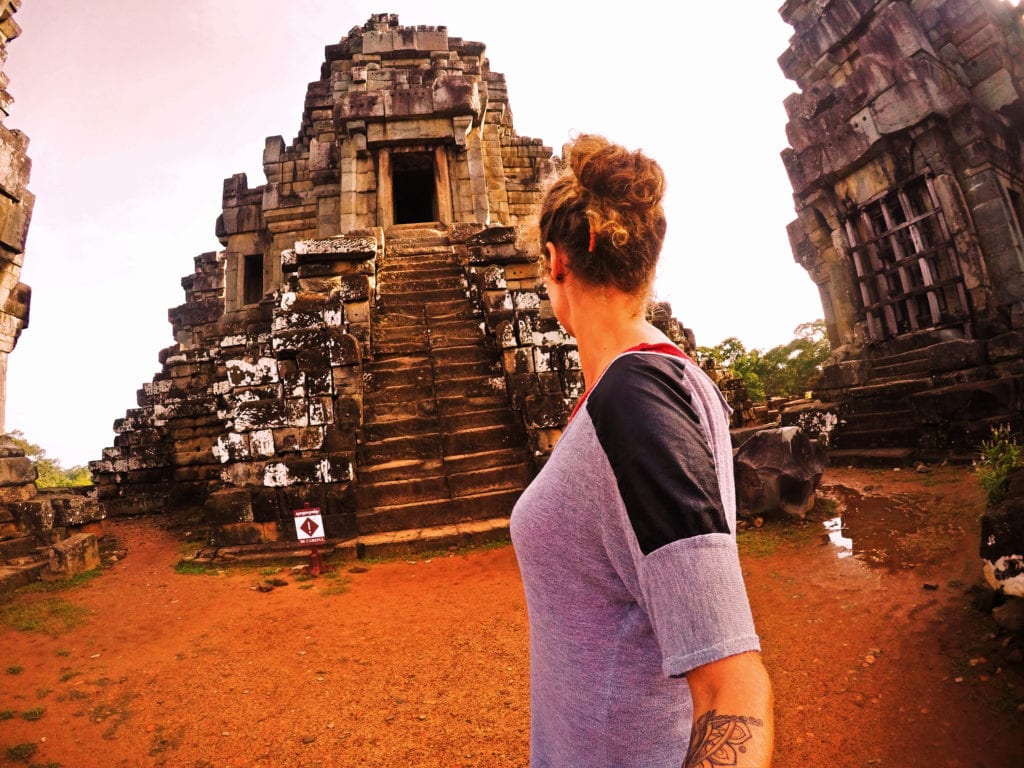 Are you enjoying this website?  Feel free to use my affiliate links to book your accommodation for your next adventure: Booking.com, Agoda and Hostelworld!