What should you do when you're trapped under a grey sky?  Perhaps, you should seek some colors.  What about a rainbow-ish treasure hunt?  It's not because the English weather is cheeky (not to say boring) that there's not a golden pot under all this rain – this rainbow.
8 million people are living in London.  How insane is that? Add a bunch of tourists on top of that and there you are; Busy London.  
I think London is the kind of city that you love… or hate.  As I'm certainly not a fan of crowds, I had to avoid (or at least try to) these tourist traps or what what you commonly call "tourist attractions".
This guide is a "Do It Yourself" kind of guide and this is ideal if you'd rather do something different, unique. There are many colorful and cool things to see in London (AKA Instagram heaven!).  There are also ways to check out the landmarks outside of the busy hours.
Please note that I visited London during the winter.  I wasn't there for weeks, I was only there for a quick week-end.  (I'll be back in London soon enough anyway!)   Also, note that you can see all these things for FREE.  You only need to get an "Oyster Card", which is the public transport pass for London.  Kindly note that you cannot buy this card straight from the bus (been there, tried it and they politely sent me away!).  I didn't manage to see everything on this list while I was there as I lost time going to some other places I wouldn't recommend on this list.  Also, most places are scattered around the city, which means you can't do it in one day.  But, as I'm going back soon, I'll make sure to update this list at some point.
---
Where to buy the Oyster Card:
Visitor centres;

Ticket shops;

Metro (tube), overground and rail stations;

Online.
You could also buy a Day Travelcard from ticket machines or from visitor centres.
Colorful & Cool things to see in London
Shoreditch Street Art

St Lukes Mews
Neal's Yard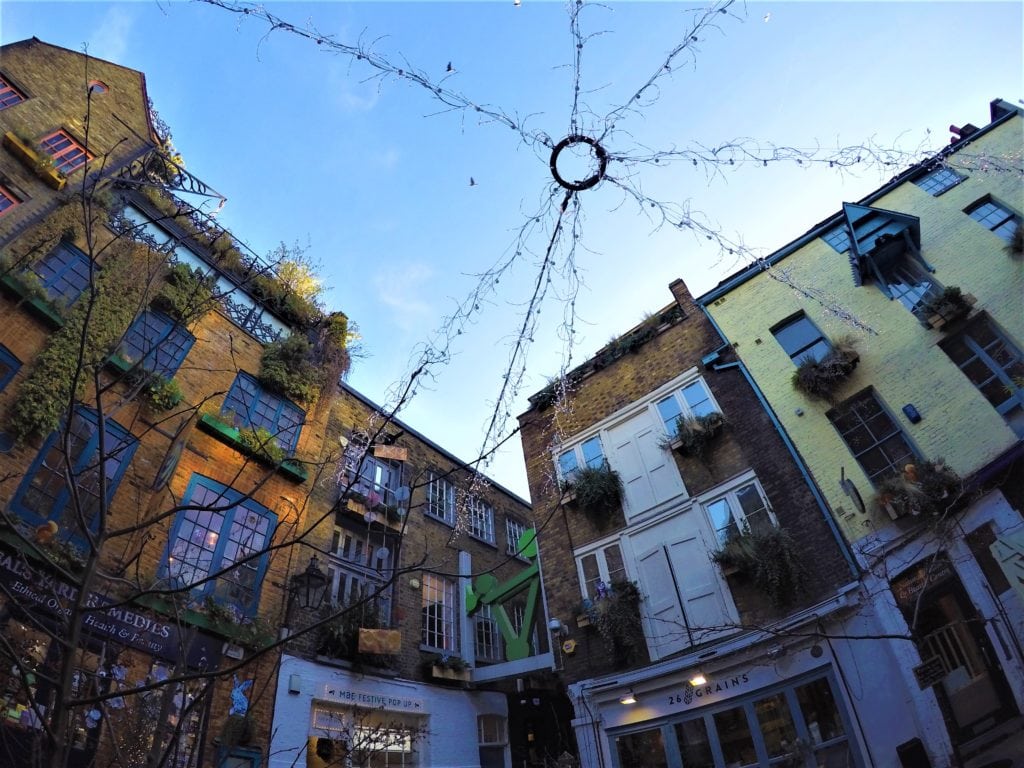 St. Dunstan in the East Church Garden
 
The Churchill Arms
Note: There is a special twist during Christmas holidays!
Sugarhouse Studios
Bywater Street
Mayfield Lavender Farm
Note: This farm is located outside of London, in the South.
The London Classics
London Eye
Avoid the crowd PRO tip:  Check out the area in the morning (the earlier the better), it is way less crowded than during the afternoon.  Although, the view is prettier at night.
Big Ben
 
Avoid the crowd PRO tip:  Check out the area in the morning (the earlier the better), it is far less crowded than during the afternoon.  I went on a Sunday morning, and it was surprisingly quiet.  I went back later to get more shots, and I sadly abandoned the project as there were hundreds and hundreds of people.
Tower Bridge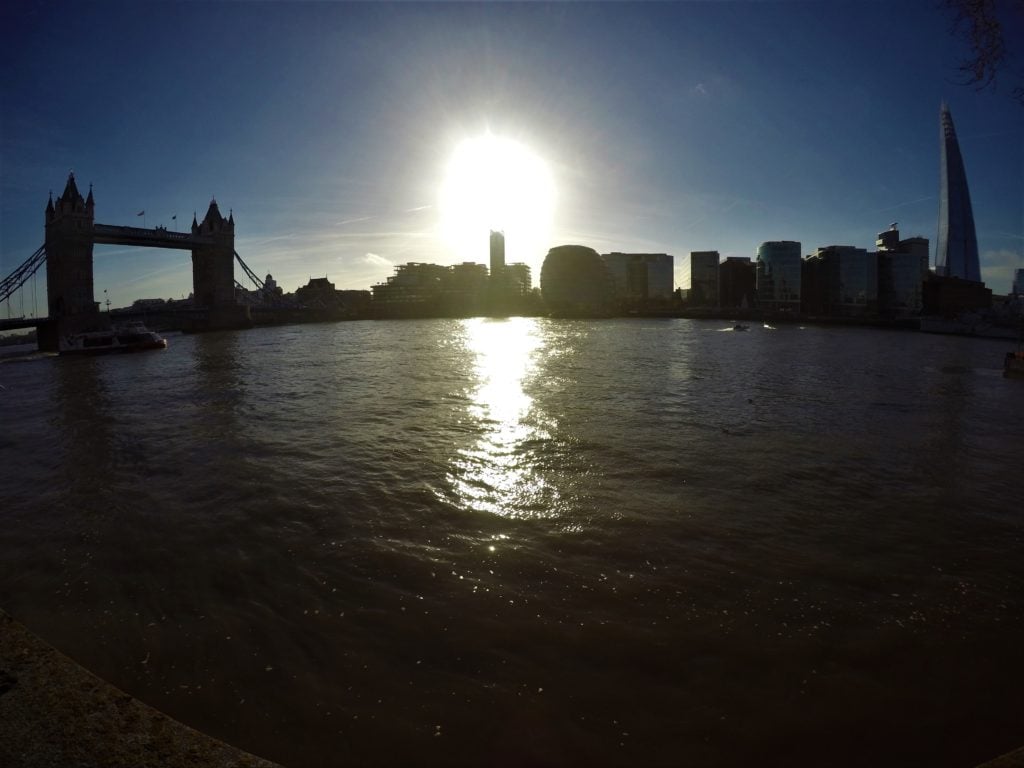 Avoid the crowd PRO tip:  I was there during the afternoon.  Instead of going closer to the bridge where there is way too many people, I'd suggest you take the footpath next to the water.  You can find the right spot next to Saint Dunstan in the East Church Garden if you head towards the water.
Where to stay
I stayed in a very cool Boutique Hostel called Palmers Lodge Swiss Cottage which wasn't in the middle of the action, but still it wasn't too far for me (this option is also better for your wallet)!  They provide Wi-Fi, a tasty breakfast and great meals! The atmosphere is quite unique as you can really feel the English vibe.  Grab a tea or Fish'N'Chips, and book your room now!
Travelling in Europe with Busbud:
There are many different ways to travel across Europe.  Here's why you should consider doing it by bus.
It's quick.

 You don't need to show up too far in advance.  It's efficient!

It's budget friendly.

 Most of the time, travelling by bus is the most affordable option.

You can stay connected.

Wi-Fi is free and you can even use power sockets!

You can travel with luggage.

No need to worry about liquids, gels, or the weight of your luggage.  Pack that bag and go!

It's eco-friendly.  

The environmental impact is minimal compared to the other transport options.
Budbud is the best way to book bus tickets as it's all in one place.  You can search, compare and book your bus tickets from hundreds of bus companies in 10,000 cities across 63 countries. They propose 500,000 routes and that makes them the biggest bus travel booking website.  Their goal is to make travel accessible for everyone by giving travellers clear and accurate bus travel information such as schedules and fares. Find and book your perfect bus trip now!
Where to next?
Still in Europe? You should go to Paris!
Are you enjoying this website?  Feel free to use my affiliate links to book your accommodation for your next adventure: Booking.com, Agoda and Hostelworld!
Disclaimer: I traveled in London with Busbud and Palmers Lodge Swiss Cottage.  As always, all opinions are my own.  I'd happily recommend them to you! Happy travels!