I'm a travel lover.  And most of the time, I'm on the road…. which means I don't have a true base and my belongings still fit in my backpack.  I'm not an avid owner.  The truth is… For me, selling all my stuff a few years ago was one of the best feelings I ever had.  I get it; it's not for everybody.
What if you want to be original and give special attention to your friend, daughter or even, your lover?  If you have any travel addicts in your life, I found the perfect personalised gifts for travel lovers.
Forget about the scratch map for a minute, I found something even better.  Plus, there's an amazing non-selfish twist to it.
---
Have you ever heard of Traveller Collective?
Traveller Collective is a great initiative for those who want to do something about inequalities.  Travel lovers have been out there and they kind of know what it's really like.  Many people won't have the chance to even leave their own country, many people are trapped in a daily struggle.  Life isn't always fair, is it?
The more you see harsh realities, the more you feel helpless.  Traveller Collective has been created so we can help provide the basic necessities for communities who needs it the most.
Their current project is truly inspiring!   They want to raise up to $10,000 to help provide better education for the children of Dum in Ethiopia.  To do so, they donate 20% of all their profits to work on this project.  They are contributing to the building of a school.  They want to make sure this will give long-term results and sustainable educational opportunities in the area.  They collaborate with Imagine1day, a movement that inspires people to help the communities who needs it the most.
Their products
Traveller Collective sells products for travel lovers.  They created a clip that contains engraved rings for every country you have visited so far.  Clips are available in different colors and let's be honest, they looks pretty good, don't they?
They also provide branded apparel and gift cards.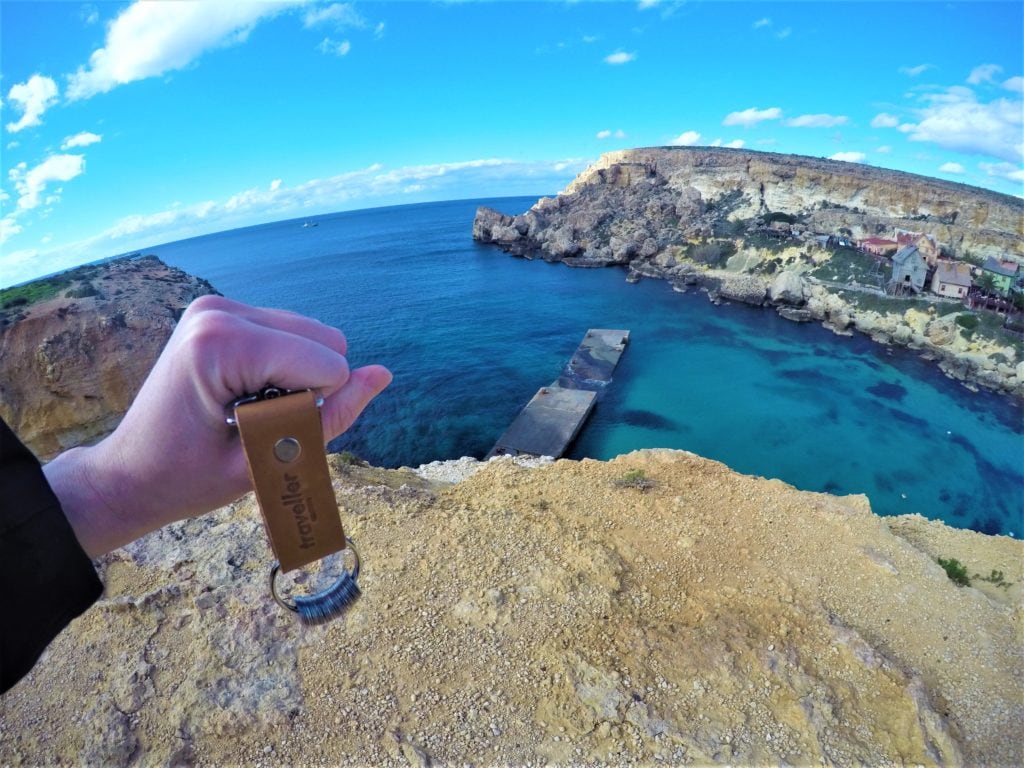 A daily dose of inspiration
There is a blog section on their website that covers many unique destinations.  This could inspire you for your next adventures!  I'd also strongly recommend you join their community on Instagram. Their account is gorgeous and will make your feet itch.
Let's make a difference from wherever we are.  
Let's start today.
If you're still looking for the perfect gift for that adventurer in your life

visit Look What's Cool today

for more ideas.
You might also like:
Are you enjoying this website?  Feel free to use my affiliate links to book your accommodation for your next adventure: Booking.com, Agoda and Hostelworld!

Disclaimer: This post was written in collaboration with Traveller Collective.  Their products are high quality and I truly enjoy my own clip!  As always all opinions are my own.  Happy travels!