How can you afford to travel?
You're living the dream!
What if that dream was actually accessible?
I'm not rich.  In fact, you should know that my bank account is crying too often.  Does it stop me? Not. At. All.
Expensive destinations are not on my radar… and if I do let myself tempted, I try to do it wisely.  I'm after cheap flights. That's all.
So, where should you go without breaking the bank?  I asked a bunch of travel bloggers where was their favourite budget destinations AKA the cheapest countries to travel to. Here's what they had to say! Enjoy!
Kind Note: I managed to travel to some of these countries for way cheaper.  So, you can do it cheaper (or not!) depending of your budget and how crazy you can get!  This is a list of top destinations for budget travellers out there.
---
1. Ukraine:  10 USD a day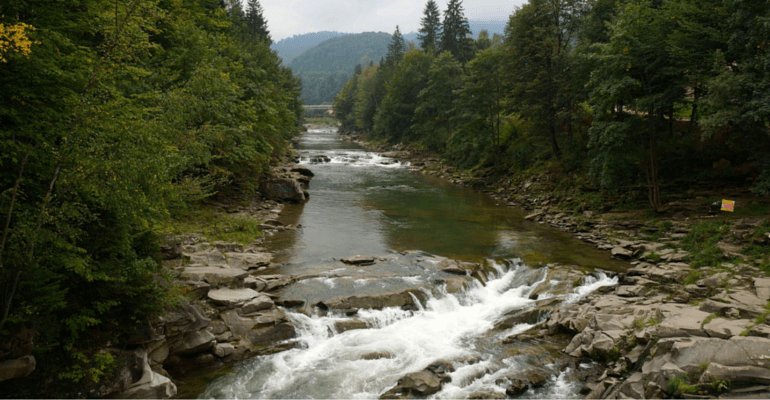 John Widmer of Roaming Around the World says: "Ukraine is one of the cheapest countries in the world to visit. In one of our favorite cities, Lviv, you can live very well, for very little. Your average cost of living can be as low as USD 10-15 per day if you're okay with a dorm bed and quick serve meals and perhaps a few beers. But we think Ukraine is a place to splurge since a couple can afford a good hotel, great restaurant meals, and a night out for about USD 25 per person, per day.
A bed at a nice hostel with a good location in Lviv shouldn't cost more than USD 5. If your budget can withstand USD 15 per night, that will get you a 3-star hotel room. To get around, public transport is not only efficient, but unbelievably cheap. A one-way ticket on one of the Lviv's tramlines will cost you a mere USD 0.08 to get across the entire city.
Food across Ukraine is as delicious as it is inexpensive. The country is always among the lowest on the Economist's Big Mac Index, currently at USD 1.54.  But instead of two all-beef patties, we recommend a better and heartier meal at a local sit-down restaurant with a drink, since it won't top USD 5. Alternatively, a more extravagant 3-course dinner with a drink at a more formal restaurant likely won't go over USD 10.
Speaking of drinks, those are cheap too! An entire half-liter of local beer cost just a bit more than USD 1. Mix drinks aren't much more. But do as the locals do and order quality vodka. Bottle service at an upscale club for USD 15 but you can snag the same liter at a supermarket for about USD 3-4. Thankfully, the USD 0.50 cappuccinos will help out your hangover the next day!"
Read his post about why you should visit Ukraine now!
2. Turkey: USD 10 a day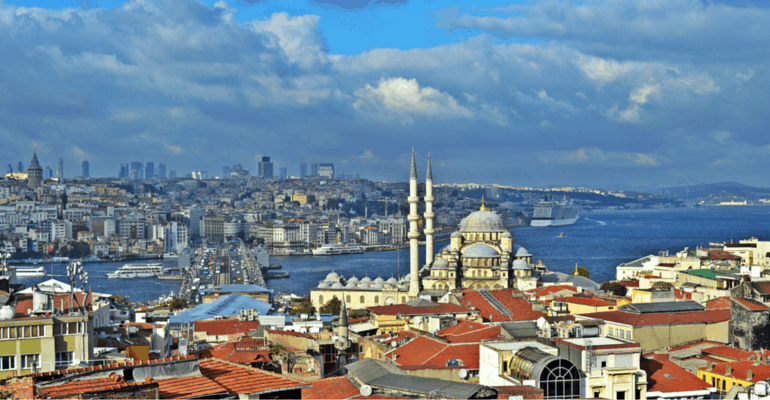 Ana of Ani Anywhere says: "With lots of incredible historical places, some of the best beaches in the Mediterranean, surreal natural wonders, a mouth-watering cuisine and one of the most heartbreakingly beautiful cities in the world, Turkey was once a very popular tourist destination. However, due to the recent terror attacks, Turkey's tourism is sadly on a drastic decline now.
While I understand you might have safety concerns, having lived in Istanbul for the last year and loving it to bits, I can assure you that visiting Turkey is totally fine. Plus, if you are on a tight budget, you are on luck. Traveling Turkey has never been cheaper!
The dramatic drop in the number of foreign arrivals has forced property owners to lower their prices. In addition, the devaluation of the Turkish Lira has made the exchange rate to be in your favour.
For these reasons, now it is possible to do and see a lot of the country for very little money. For example, you can stay in hostels in the historical centre of Istanbul from only $6 a night. If you eat in local restaurants (lokantas), you will have serious difficulties to spend more than 10$ a day (and food here is to die for!). Travelling by bus is also convenient and crazy cheap. I highly recommend visiting Turkey now, definitely one of the most amazing, cheap and underrated travel destinations of our times."
3. Vietnam: USD 15 a day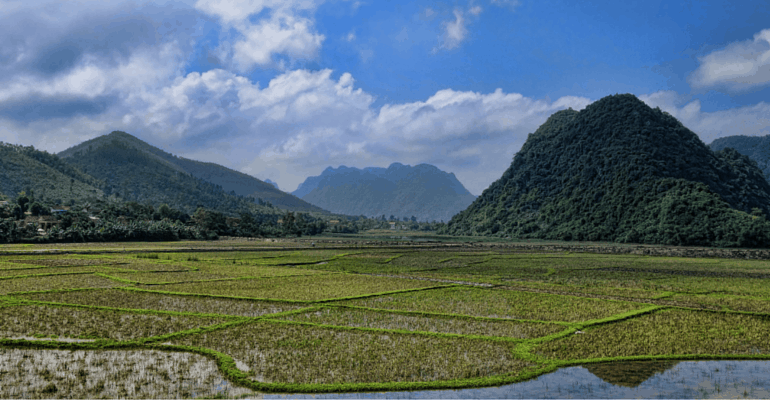 Alesha Bradford and Jarryd Salem of Nomadasaurus say : "While Southeast Asia in general is an extremely cheap region to travel, we found Vietnam to be the best country to explore on a budget. For an average of less than USD 15 per person per day we managed to visit all the most popular destinations in the entire country and get completely off the beaten path at the same time.
Street food can be found for around USD 1, accommodation is cheap, ranging from USD 3-5 for dorm beds to USD 10 for a private room. and most museums and attractions are only a few dollars. To really keep your costs down on transport consider buying a motorcycle in Southeast Asia, which you can then sell for the same price when you leave.
After 7 months in the country our favourite place was Phong Nha. Home to some of the most fascinating caves imaginable, including the largest in the world; it is also one of the most beautiful places in Vietnam. You could spend an entire week (or more) there and never get bored exploring the gorgeous karst scenery."
Check out these 40 photos that prove why Vietnam is simply awesome!
4. Malawai: USD 15 a day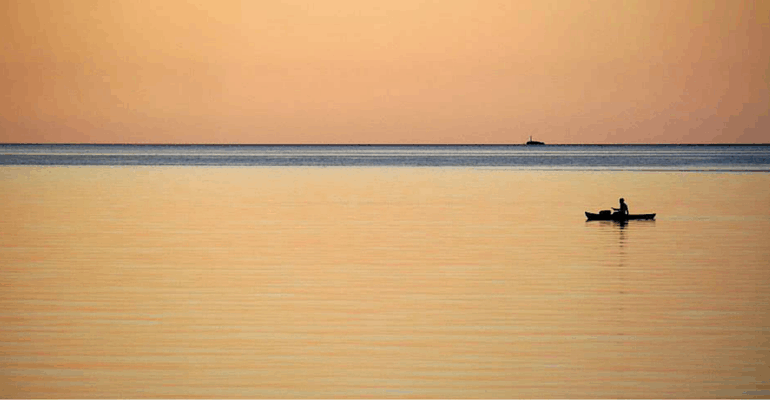 Erika Bisbocci of Erika's Travels says: "Nestled between Zambia and Mozambique, the seldom visited country of Malawi packs a lot of punch into its tiny size. Known affectionately as the "Warm Heart of Africa," Malawi is covered in rolling green hills and offers abundant opportunities for hiking and wildlife spotting. Yet no visit to the country would be complete without a few days—or weeks—of lounging on the shores of Lake Malawi.
Lake Malwi is the country's beating heart. All along the shores of lake Malawi, its beaches buzz with activity and the rhythm of of local life unfolds with the rise and fall of the sun. Fresh seafood is plentiful and opportunities for snorkelers, divers and beach bums abound.
The main cities in the country are well-connected with a network of shared buses that make travel convenient and inexpensive. Hostel dorm rooms run about USD 5 per night and food costs even less. Each day, budget-conscious travellers can expect to foot a bill of around USD 15-20.
And, as if Malawi couldn't get any better, the people are known to be some of the friendliest and most welcoming in the world."
5. Ecuador : USD 15 a day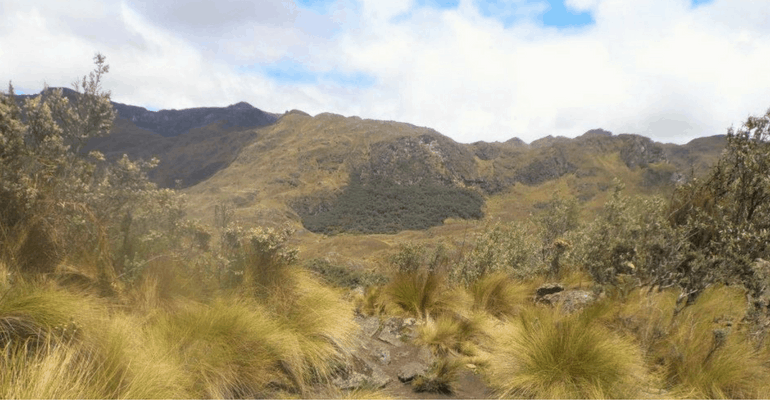 Nikita Eaton-Lusignan says: "Ecuador is a dream destination for any budget traveller who loves culture, relaxation or the outdoors. It's a tiny country, but packed with a million different experiences. You can hike through the Andes, explore the Amazon, surf or relax in one of the coastal towns, and walk around the twisting streets of colonial cities, all without ever having to deal with days of transportation. There's also a wealth of adventurous activities to partake in, from rafting to canyoning to paragliding that can all be argued down to under USD 20.
It's a beautiful country for the spontaneous traveller as well. In fact, it's better if you roll with the punches. A lot of hostels don't take reservations, and people are living on Latin American time, meaning that appointments are kept very loosely. The best way to travel Ecuador is without a solid plan or commitment to your expectations. If you're never in hurry and willing to laugh at little hiccups, you'll have a great time.
I travelled Ecuador four years ago on a very tight budget, and only spent an average of USD 15 a day. This was with some volunteering, couchsurfing and a bit of hitchhiking, and I did a lot of free activities (like hiking, swimming, and lazing away in a hammock). Accommodation can easily be found for USD 6-10 if you're okay with sleeping in a dorm room (I usually spent around six, and stayed in some beautiful, clean places with helpful staff, so you're not necessarily sacrificing quality), and from USD 20 upward if you want a private room. Traditional chicken and rice meals cost a couple of dollars at lunchtime; being a vegetarian, I hit up the markets and stocked up on avocadoes, bananas and mangoes, and made my own food. I bought local, in-season food, and on the days I cooked for myself never spent more than USD 5 (usually less, as I didn't go shopping every day). Meals in nice, sit-down restaurants with more variety on the menu run between USD 5-15 (not including drinks), so even that isn't too much of an indulgence! The most expensive bus I took was USD 20 and it crossed almost the whole country (from Vilcabamba to Quito); usually, I could cover a good chunk of distance for under USD 10. With a budget of USD 20-25 the trip could be done a lot more comfortably, and you could partake ion more activities, but travelling cheaply encouraged me to face more challenges, better my Spanish, meet people, cook with local ingredients, and generally have a more surprising trip. It also made me enjoy little moments of luxury so much more!
Though I do have a special place in my heart for the Cloud Forest where I spent my first month volunteering, I think my favourite place in Ecuador was Puerto Lopez. Though at first this unassuming fishing town looks like little more than a jumping from which to explore Isla de la Plata (the poor man's Galapagos), once you get caught up in its charm and good vibes, it won't let you go."
6. China: USD 15 a day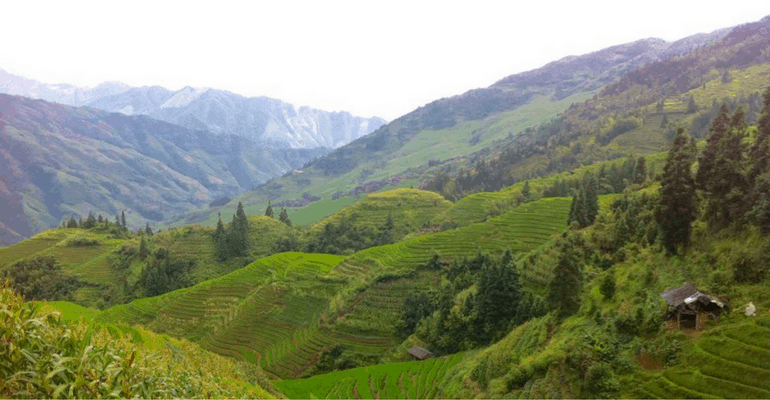 Sonja Thomson of Migrating Miss says: "China is one of those places where the cost of travel can vary widely across cities and the countryside. It's a huge country afterall! The diversity of the countryside, the people and the food, and the chance to experience something so completely different from any other place I've been is what drew me to China. The best thing about travelling in China is that you can find something to suit every budget. There are hostels starting from as little as USD 3, but you can also get a beautiful hotel room for USD 20. The delicious street food that will help keep your budget low at by starting at USD 0.50, and full meals setting you back just a few dollars. But don't be afraid to splash out in a restaurant since a hot pot or dumpling meal could be only USD 5-10. If you're in the countryside, renting a bicycle for about USD 3 a day is a fantastic way to get around. My favourite place in China is Yangshuo, in the south on the Li River, where I spent several days cycling amongst the karst mountains alongside rice fields and floating down rivers on bamboo rafts. I sometimes describe it as 'Halong Bay with rice fields instead of the sea'. Plus a day's travel away in the mountains you can find the Longji Rice Terraces, built up over centuries and also known as The Backbone of the Dragon. Who doesn't want to say they walked that?"
7. Indonesia: USD 15 a day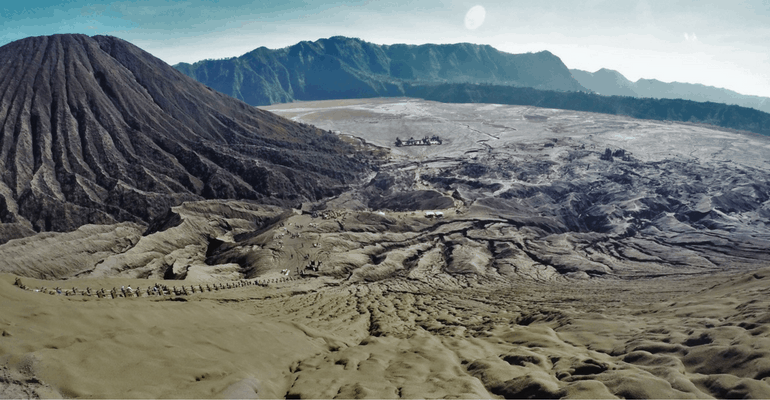 Depending on where you plan to go in Indonesia, it can be extremely cheap or insanely expensive!  Accommodation is pretty cheap, but it's still your biggest expense; which makes a big difference on your daily budget.  You can find a room for roughly USD 7.  Then, you'll just have to enjoy the local food (hello Nasi Goreng!) to keep it cheap!  You can do a lot without spending too much and patience will be your best friend while negotiating.  I was even able to live for USD 10 a day for two weeks in Canggu.  Good news; sunsets, beaches and sun bathing are still free!
Indonesia has so much to offer (and yeah, you'll be able to enjoy tons of different islands with many kind of scenes).  While Java is good for hiking and for its cultural twists, Bali is a surfer's paradise and/or a perfect spot for beach bumming.
8. Bangladesh: USD 20 a day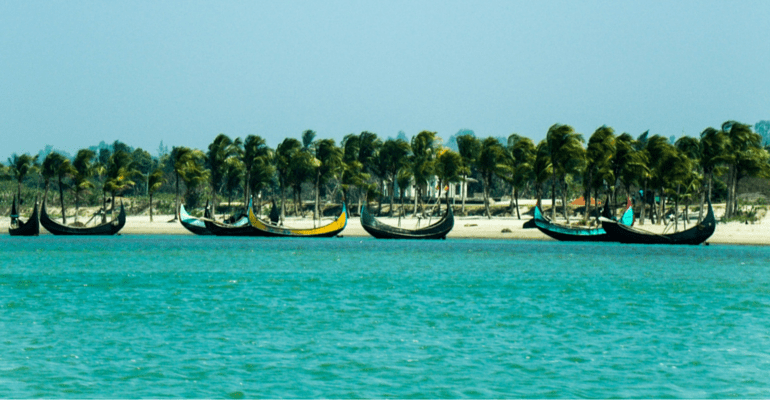 Josie Acland of Six Year Gap Year says: "Bangladesh is often overlooked as a backpacker destination and that's exactly why you should visit. You'll be completely immersed into a new culture, from the tea estates of Srimangal to the mangrove forests of the Sundarbans, explore temples by moonlight or cruise through the country on a paddle steamer.
The best part is that you'll spend less than USD 20 a day. The local buses and the most basic hotels won't cost more than a few dollars, food is simple but ridiculously cheap and alcohol is restricted. The locals are very friendly and will go out of their way to help you, whether its a tour of the town or a home cooked breakfast!
The highlight of my two months here was a visit to the beautiful beach of Cox's Bazar, one of the longest in the world. The Bangladeshi tourists crowd onto one spot, leaving the other 124 km to you and the fishermen. The best part was watching the sunset from the restaurants on the beach and eating a ridiculous amount of food for only USD 5."
9. Guatemala: USD 20 a day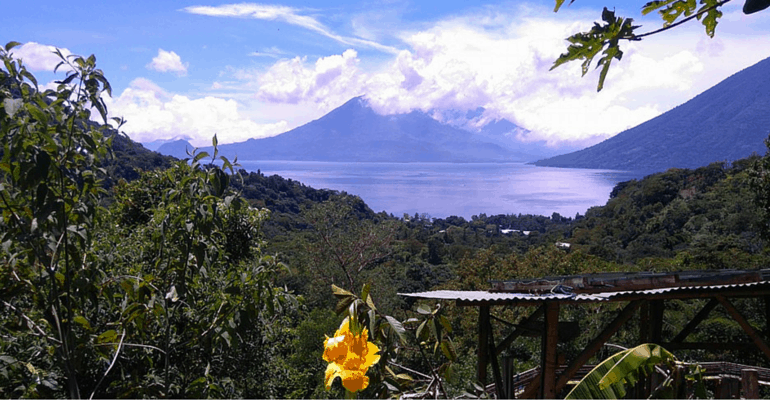 Claire Martin of Claire's Footsteps says: "From magical Mayan kingdoms to jaw-droppingly beautiful lakes, it's easy to understand why so many people are captivated by Guatemala. But despite the amazing landscapes and culture, the Central American country is actually still a relatively non-touristy destination, which makes it super friendly to the budget backpacker. You can travel very comfortably in Guatemala for USD 20 per day, with some hostels costing as low as USD 3 for a night's stay and local street food setting you back USD 1-2 per meal.
Head to Lake Atitlan and Antigua to be amazed at the outstanding beauty of Guatemala, but if you want to really engage in the fantastic culture of the country, I'd recommend you visit the Guatemalan highlands. This area includes Xela, Guatemala's second largest city, and here the locals are welcoming, the music is upbeat and all of the buildings are brightly coloured. There are ample opportunities to learn Spanish and volunteer to give something back to the community. Off the beaten track, Guatemala is amazingly cheap and is the perfect destination for a budget traveller."
Check out her post about safety in Guatemala!
10. Malaysia: USD 20 a day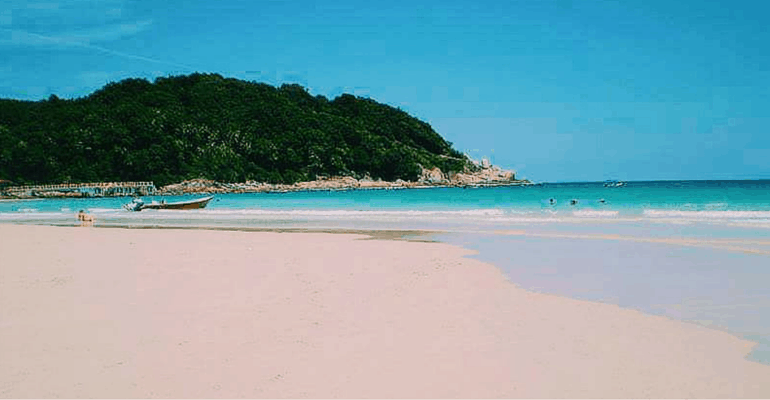 Ruben Arribas of Gamin Traveler says: "Malaysia is a perfect place for backpacking. Why? Because you can travel around Malaysia with only USD 20 budget per day – and nope, you would not be starving yourself! There are cheap hostels and transportation is inexpensive. And if you want to feel some real and raw travel experience, Couchsurfing and hitchhiking both works well. And food is heaven! With all the mixed culture, you can imagine the variety of food and tastes available and fairly affordable. Dishes between USD 1-2 can be found everywhere.. Malaysian cuisine is great and there are influences from China and India. One of my top recommendations to visit in Malaysia: Perhentian Islands. It´s a perfect place for relaxing and if you want to do some activities, the place is great for diving and snorkeling. If you're not into sports and activities, the islands are perfect for quiet time and relaxing. With the beach, white sand and clear blue waters, the islands are definitely a must-see!"
Check out his post about backpacking in Malaysia!
11. Spain: USD 20 a day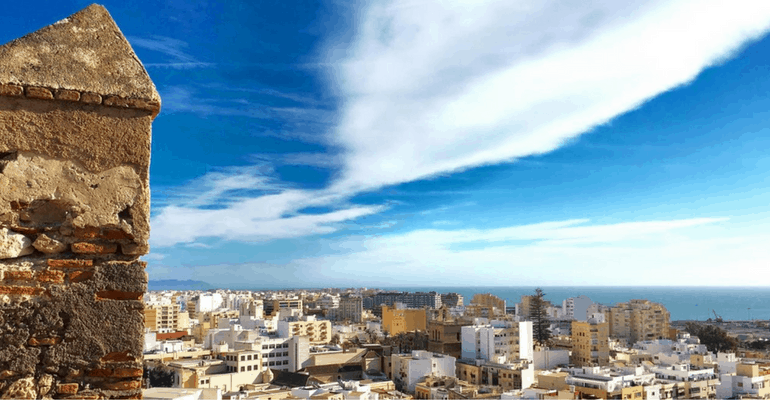 Photo Credit: Migrating Miss
Tom Stevenson of The Travelling Tom says : " Most people regard Europe as expensive, however, that is not the case with Spain. There are lots of great sights to see for free, especially in one of my favourite destinations, Valencia! You can visit the old cathedral, parks and see the marina for absolutely nothing!
A bed in a hostel costs less than USD 11 a night, while you can eat a 2-course meal for USD 8. If you excluded paying for museums, you could spend as little as USD 20 a day! Even beer is ridiculously cheap! A bottle costs just USD 1, and if you're lucky that might include free tapas!
So, if you want a cheap destination in Europe, look no further than Spain!"
12. Morocco: USD 20 a day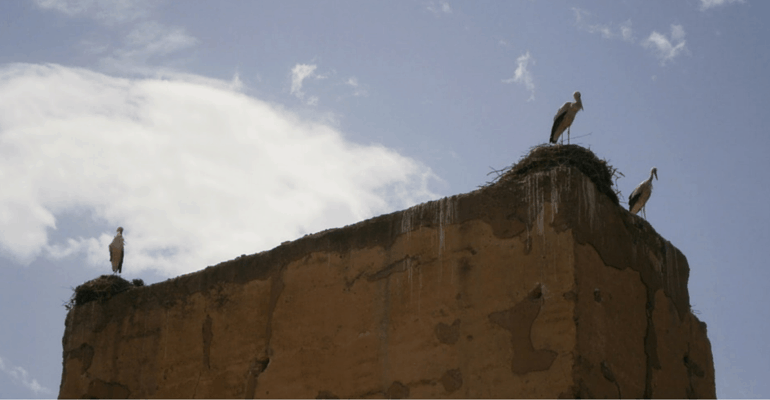 Katie Featherstone of Feathery Travels says: "Find your way through the city's labyrinth medinas, dancing monkeys and snake-charmers, saturate your taste-buds with freshly squeezed orange juice and accidentally buy a small carpet, and Marrakesh still only scratches the surface of what Morocco has to offer. Those who feel the need for a little fresh air in their lungs will be rewarded for escaping the city. With the scorching Sahara, mystical Atlas Mountains and sweeping coastlines blasted by the Atlantic ocean (perfect for wind-surfers) budget travellers find the beauty of this country in its landscapes. Blue rinsed Chefchaouen has long been a haven for that craving mountain air and a relaxing atmosphere; I found it nearly impossible to leave. Stuffed to bursting point with traditional tagine and sleeping on riad roofs for a handful of dirham, it's perfectly possible to explore Morocco on less than USD 20 a day. "
Ladies, check out her tips to travel alone in Morocco!
13. India: USD 20 a day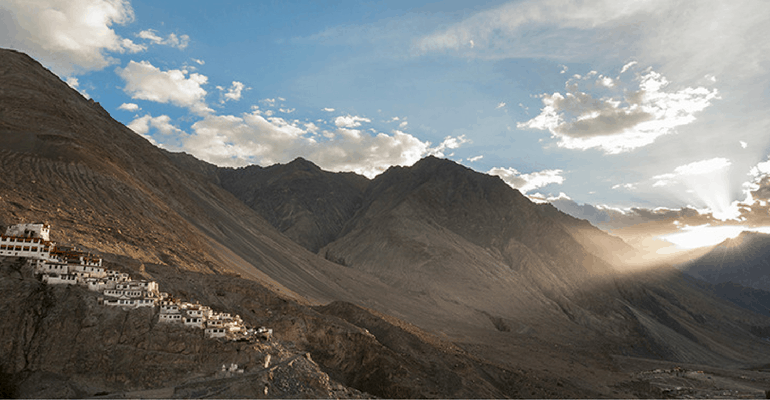 Margherita Ragg says: "All through my twenties, I backpacked around the world, searching out the cheapest destinations to enjoy for extended periods of time. I believe India is one of the places that offer the best value for money when it comes to budget travelling.
My husband and I spent four months around India in 2010, and only spent €1500 between the two of us – less than USD 20 a day, and that is for two people! Prices have probably grown since then, but I'm confident that you'll be able to have a great time under USD 30 a day. Here is our India itinerary including our favourite destinations!
The best value place around India was Leh in Ladakh, a mountain hiking paradise in far northern India. We were spending around USD 10 a day sleeping in simple family run guesthouses and eating vegetarian food at local restaurants. We didn't hike due to an injury but tool several trips using local buses to stunning places like Nubra Valley (in the picture) where we camped in a local family's garden and attended one of the Dalai Lama's lectures. One of our best travel experiences ever!"
14. Estonia: USD 22 a day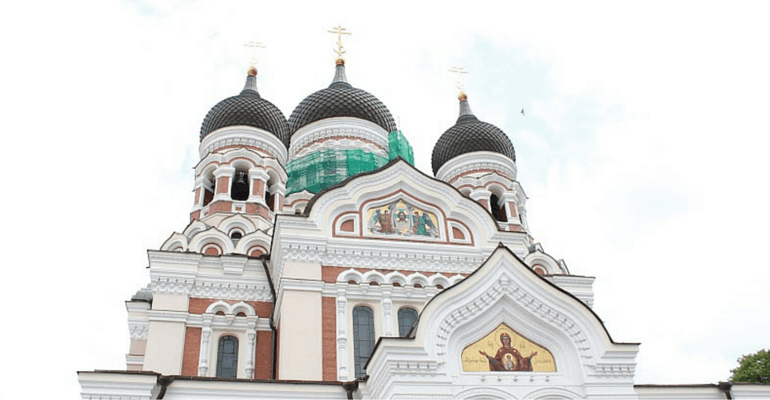 Evan Kristine of Pretty, Wild World says: "Estonia is one of those country situated in Eastern Europe that is usually overseen by travellers. However, if you looked closely and had the chance to visit this country, you'll be amazed at how beautiful it is – and affordable! When I visited Tallinn, Estonia via Helsinki by boat couple of summers ago, I did not realise that it is far cheaper than I thought. When I visited Tallinn, I was on a USD 22 a day budget. I paid USD 10 for a bunk in a hostel and just used the rest of my money to buy food and everything else that I needed, which, I think is quite enough if you're not looking for anything special!
I always spend money on food, and I love to eat! I believe that Estonian food is excellent and cheap, for example, a bowl of elk soup in the famous Il Draakon costs USD 2.30 and a dish called Pemeenid (meat-filled dumplings served with sour cream) costs USD 8 in a restaurant. The best part about Tallinn, for instance, is that most sites are free! Unlike bigger touristic cities where you'll have to pay for almost everything! If you wish to visit other places in Estonia, the transportation is quite cheap, and you can check out another city (or another country!) for USD 6-11.50.
Also, I highly suggest visiting Tallinn and Pärnu! Both are beautiful!"
15. Belarus: USD 22 a day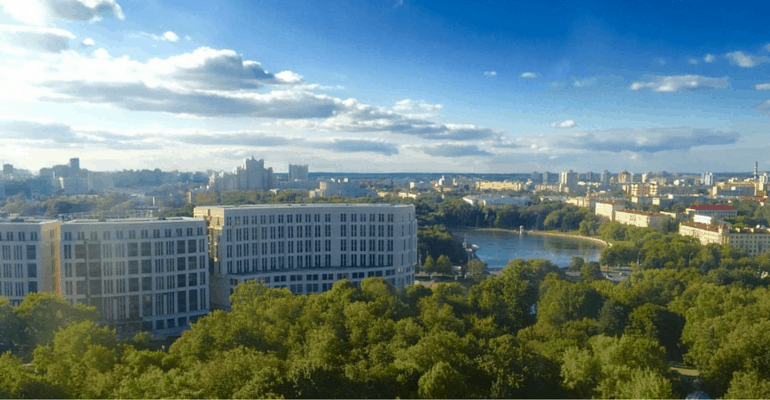 Jub Bryant of Tiki Touring Kiwi says: "Only citizens of 21 countries can enter Belarus visa free making it one of the least visited countries in Europe. Despite the initial cost of the visa to get in, once you arrive in the country you'll find Minsk is a well-built city with solid infrastructure, architecture similar to Moscow, low cost transport, site seeing, food and accommodation.
My favourite spot in Belarus would have to be the Fortress of Brest. I'm not much of a history fanatic, but the towering statue of a soldier was impressive as you explore the fortress.
I spent an average of USD 22 there each day.
Hostels and hotels are a similar price to other Eastern Europe countries, supermarket food is incredibly cheap, as is beer, and you can get a 500ml beer for USD 1-2 at the pub. Getting around the city and between the cities is affordable; a subway ride is less than one euro and entrance fees were never inflated.
With the visa situation not likely to change anytime soon, Belarus will still receive few tourists but I highly recommend visiting!"
Enjoy these budget travel tips!
16. Myanmar: USD 23 a day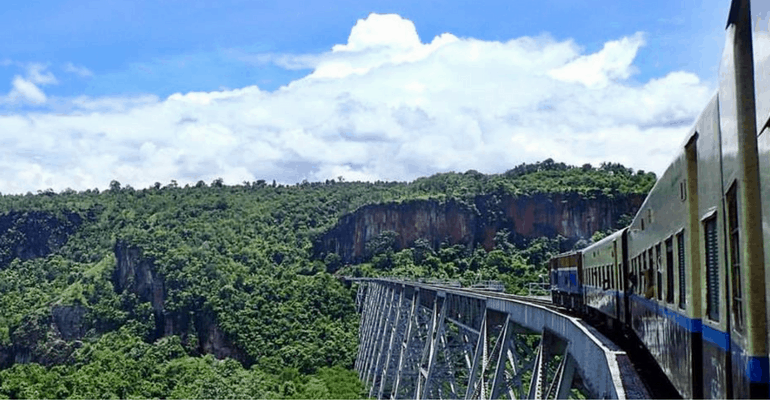 Laura Nalin of Willful and Wildhearted says: "Though Myanmar isn't the cheapest in comparison to its neighbouring countries, it's certainly a place where I was able to travel comfortably while spending less than USD 25 per day. In fact, I spent about USD 23.50  on average each day.
The mountains are what initially drew me to Myanmar, so that's where I spent most of my time. While I absolutely LOVED exploring the Temples of Bagan, one of my favorite off-the-beaten-trail sites I experienced in the country was the 12-hour train journey from Mandalay to Hsipaw. For just USD 3.40, I sat in awe as I looked outside at the incredible views and felt so lucky to be alive. As the train stopped through several villages, locals hopped on board selling a variety of fresh fruits and prepared meals. I purchased one of the best samosas I've ever eaten for just USD 0.13  and a heaping bowl of fried noodles with fresh vegetables for about USD 0.30.
I also really enjoyed riding on the Yangon Circular Train. Locals were always willing to start up a conversation and the beautiful children waved as we rolled past their communities. Travelers have the option to hop off at the stops and explore the villages if they please, which is great. The ticket cost me just USD 0.20 and took about three hours in total. You can read more about what you can do in Myanmar here!
While you'll likely spend more in Myanmar than in northern Thailand or Vietnam, the fact that you'll be experiencing such a uniquely pristine country is worth it. Trust me."
17. Kyrgyzstan: USD 25 a day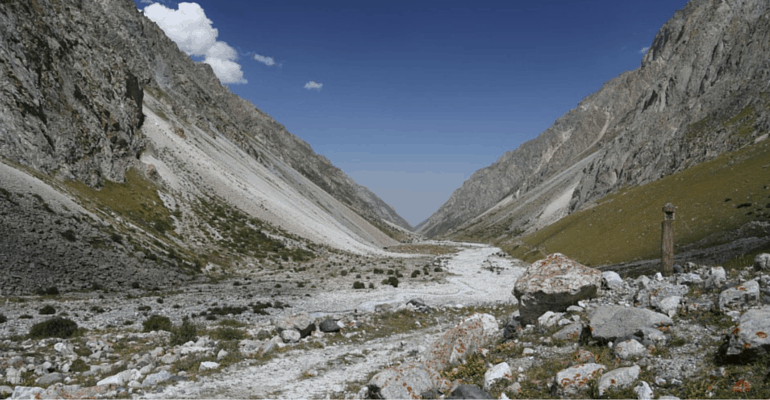 David Thompson of Dave's Travel Corner says: "My time in Kyrgyzstan was special; I have always been attracted to mountains and this country offers remote trekking, stays in yurts, beautiful lakes and scenery that is not over run with visitors. And time spent in this country is quite affordable from the food, lodging, transportation as well as the actual trekking.
My favourite location is Song Kul – a high altitude unspoiled lake in which the only visible human activities on its shores are a few yurts and some cattle and horses that pasture here in the summer."
18. Bosnia and Herzegovina: USD 25 a day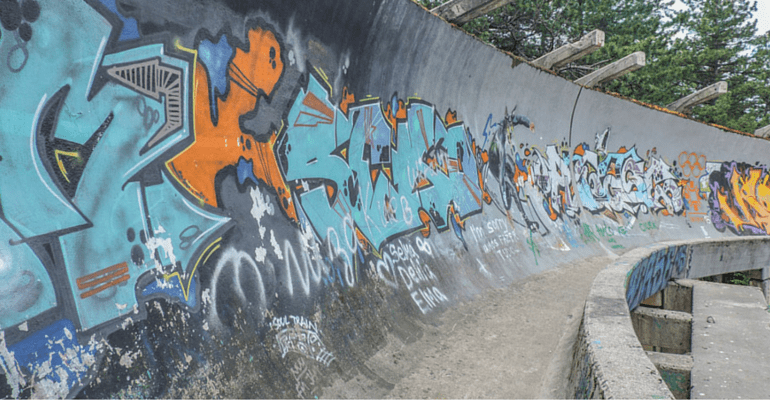 Gemma Armit of Two Scotts Abroad says: "All I knew of Bosnia and Herzegovina (BiH) was that there was a war in the 90s. When I was a school kid listening the Spice Girls and painting my nails black, there were kids my age risking their lives everyday to get a couple of hours education and clean water from the United Nations. This very recent war is one of the reasons to visit BiH – the capital city, Sarajevo, has not hid from its past, there are heaps of museums which highlight it. Another reason to visit is because it doesn't hurt the backpacker's purse strings! The local cuisines, Cevapi (6 sausages, naan bread, and sour cream) comes in at USD 4, hostel beds start at USD 5.50, and everywhere can be reached by foot. One of the coolest free things to do in hike Mount Trebević to discover Sarajevo's Abandoned Bobsled Track. The city offers the standard European free walking tours (for tips), magical views of the sunset from The Yellow Fort and gratis drinking water via clean fountains. Like the sound of it? Here's more things to do in Sarajevo."
19. Kosovo: USD 25 a day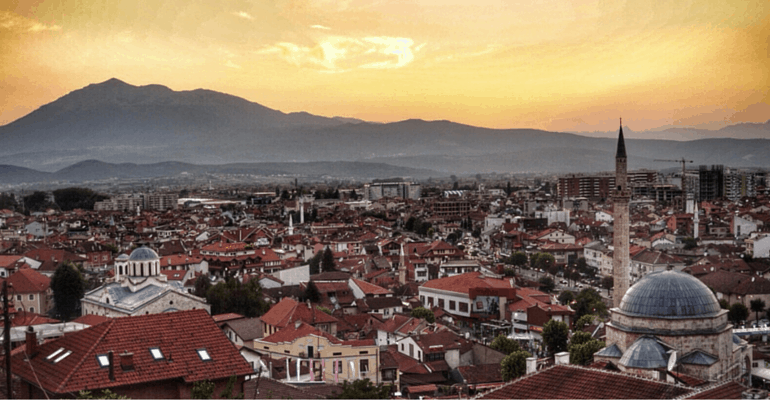 Stefania Guglielmi of Every Steph says: "Kosovo is one of the cheapest countries in Europe. It's a great destination if you are travelling on a budget. Prizren, the second largest city in Kosovo, is my favourite place in the whole Balkans. The city is filled with monuments, churches, and mosques of historical importance, life goes on slowly, and the views of the city from the fortress at sunset time are simply breathtaking. Stop at a café and enjoy the sun with a great coffee. Surprising; but the coffee in Kosovo is the best outside of Italy!
In Kosovo you can easily eat with USD 3-5, and a night in a hostel dorm will cost you approximately USD 10-12. A double room will cost approximately the same if you share it with someone. Public transportation is extremely cheap as well: the ride Pristina-Prizren costs about USD 5."
Read her post about chasing waterfalls in Kosovo… in a van!
20. South Korea: USD 25 a day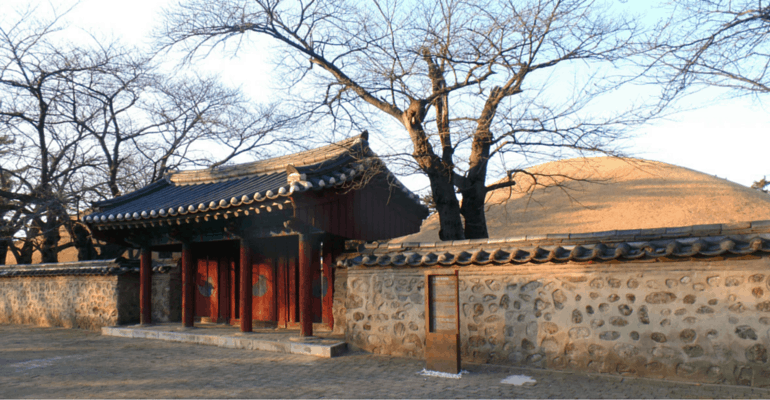 Nicole Arnott of Wee Gypsy Girl says: "Outshined by its South East Asian neighbours, South Korea is an underdog in the budget travel scene. However, by eating like the locals do, sleeping in budget motels and taking advantage of the extremely efficient and well-connected public transport, you can expect to fully experience South Korea without burning too big a hole in your purse. The country is rich in culture and history and is brimming with mountains and national parks so it shouldn't be difficult to find things to do for absolutely free!
Most tourists stick to Seoul, and for good reason too- neon lights, vibrant university areas, majestic mountains and ancient palaces are just some of the things that make this underrated megacity so enticing. However, there is so much more to South Korea than just Seoul. I would recommend taking a trip to Gyeongju, the ancient capital, to learn more about the Korea of the past."
21. Nepal: USD 25 a day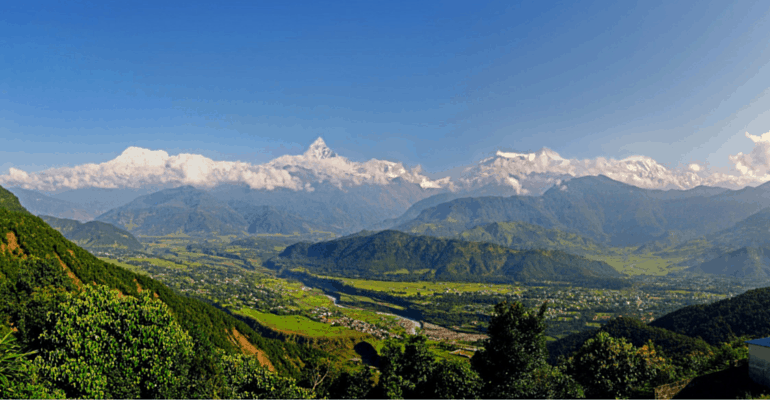 Sandy and Vyjay of I'm Voyager say: "A place where 8 of the world's 10 highest mountains including the mighty Mt. Everest stand in majestic splendor, a place that throbs to the excitement of trekkers and mountaineers, a place where the hum of the wind echoes spirituality, a place steeped in culture and history that is at once fascinating and intriguing. That place is Nepal, a tiny country tucked away in the folds of the Himalayan Ranges to the north of India.
The heaven that is Nepal comes cheap; one can get on for about USD 25 a day including no frills accommodation, meals and public transportation.
If you are a history and culture buff, you shall be fascinated by the temples and buildings of Kathmandu, though the earthquake of last year has taken its toll and reconstruction is in progress. If you are looking for a spiritual high, then head towards Lumbini, the birth place of the Buddha. If you, like me are looking for adventure and and an adrenaline pumping experience or want to be one with Nature and immerse yourself in the spectacular views of the sun rising over silvery mountain peaks then head to Pokhara, the gateway to the Himalayas and the starting point for most Himalayan hikes and mountaineering expeditions."
22. Laos: USD 25 a day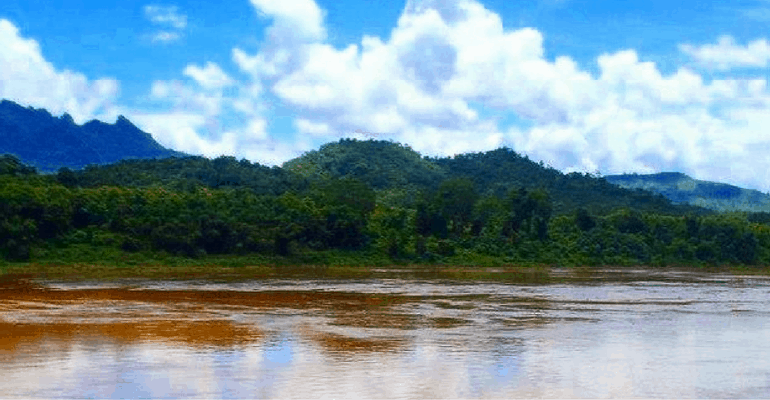 Vicki of Make Time to See the World says: "My favorite budget destination is easily South East Asia's hidden gem – Laos – or as the locals refer to it: Laos PDR please don't rush!Beautiful landscape, amazing food and wonderful, welcoming people are just a few of the highlights of this amazing country which has been influenced by both its land neighbors and the French that once colonized them.
With only a few major towns to choose from, my favorite place in Laos is Luang Prabang. Located in the north of the country on the peninsula created by the Mekong and Nam Khan rivers, the town is surrounded by lush green mountains and is a beautiful example of the fusion between Lao and European culture, and despite being the most popular destination in Laos, it still costs less than USD 25 per day to enjoy it!"
23. Sri Lanka: USD 30 a day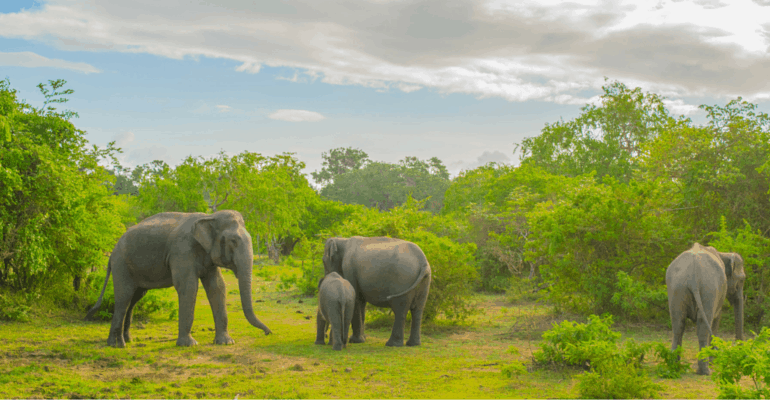 Dave Anderson of Jones Around The World says: "I've found myself in Sri Lanka on two separate occasions, and I can't speak more highly about the country and the budget travel possibilities there.  Transportation in between the major cities (via train or bus) is extremely cheap.  I'm talking around USD 1-3 for train rides, and USD 5 for an overnight bus journey across the entire country.  The local food is absolutely delicious, and will never cost more than a few bucks.
My favourite area in the country is hands down Arugam Bay, which is the main surfing destination in the country.  There's this awesome place called the Beach Hut, and you can rent a beach bungalow for around USD 6-8 per night.  There's also communal dinners every night, and those meals are tasty, filling, and normally cost between USD 3-5.
The whole country is gorgeous, and there's a whole to see in a relatively small country.  Check out these 35 Photos That Will Inspire You to Visit Sri Lanka."
24. Thailand: USD 30 a day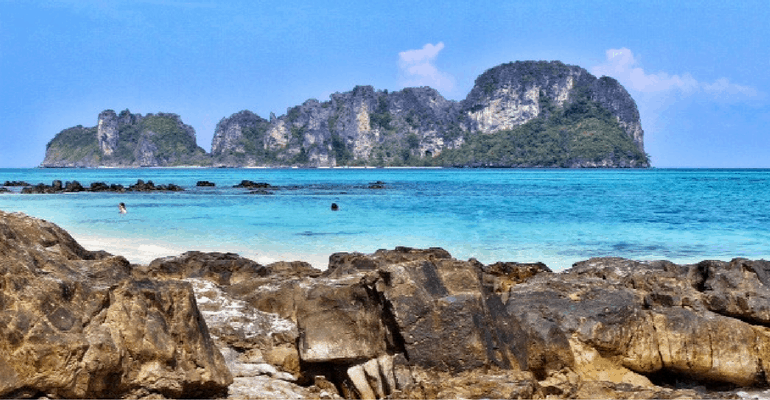 Nina Ragusa of Where in the World is Nina says : "If you're low on the cash flow but are still dying to go abroad, Thailand is a perfect cheap option to get your dose of paradise. After living there for years for about USD 500-600 a month, I can tell you $30 a day will be more than enough! The average guesthouse is about USD 10, food can cost as little as $1 per meal, and buses half way across the country cost about USD 10-15. It's not hard to see why your pocket will be happy here in Thailand, but what about you?
Ah, I'm sure you'll get by with Thailand's postcard perfect beaches, world-class rock climbing, incredible islands to explore, mountains to man, diving deep into the marine life action, and getting to know the local culture, right? There's a definitely a reason why I stayed in Thailand for so long, I couldn't help myself. The cost of living and traveling is very affordable and you get good value for your money. If you don't need fancy 5-star resorts in your life, the $10 beach bungalow will be a haven.
It's hard to pick my favorite location, but if I had a gun to my head, I'd say Krabi. I'm a beach bum, so the dramatic landscape along Krabi's shorelines are undeniably beautiful.
If you're beach bumming all day, food and basic accommodation will cost around USD 15-20. Want to throw in a snorkel adventure or perhaps wander around by motorbike? You have extra cash to spend to explore!
Check out this post on the cost of living and travelling in Thailand for more details."
25. Albania : USD 30 a day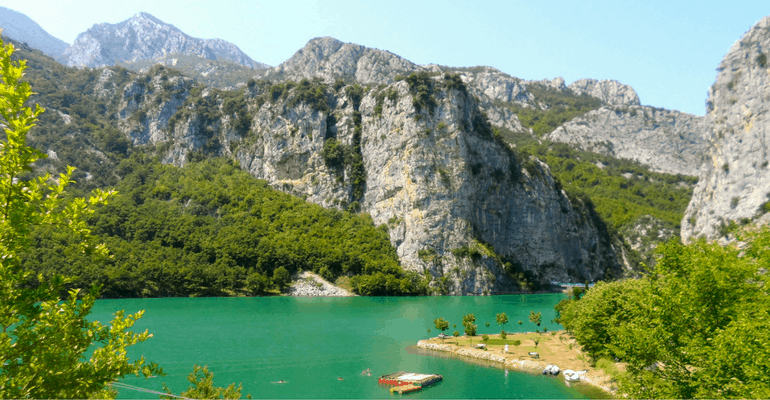 Claus Andersen of Travelling Claus says: "Albania used to be the North Korea of Europe. Up until 1991 it was totally shut off from the rest of the world and it's only in the past few years that it has really opened up to tourists and it's one of the few truly untouched tourist destinations in Europe.
It's only 11 years ago that Albania had its first backpacker hostel ever, but these days you have them spread all over the country, making it very affordable to budget travelers. Simple campsites are plentiful as well, as Albanians are very keen on camping, when going on vacation. That combined with cheap and tasty cuisine means that your main costs are covered quite cheaply.
Transport around Albania is mostly with bus and not expensive at all.
All in all, I would say that you can travel around Albania quite happily for USD 30 a day and that should include a couple of beers at a local cafe, if you like to have that.
My favorite spot in Albania has to be Gjipe beach. It's one of the most prisitine beaches I have been to in the 73 countries I have visited. The place is still unknown to the masses, but goes there as soon as you can, because the word is getting out about Gjipe beach."
26. South Africa: USD 30 a day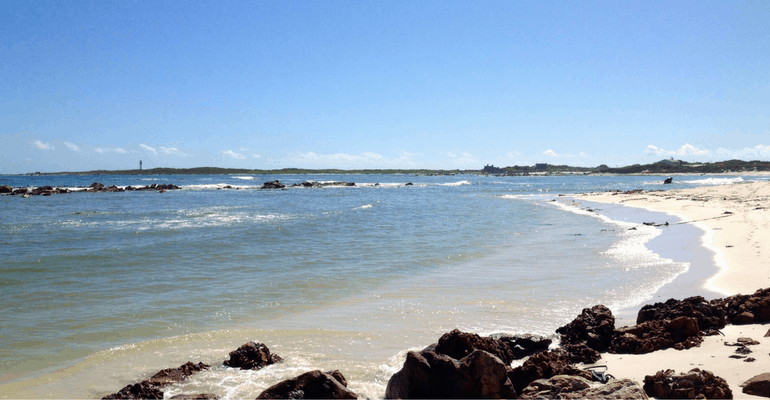 Lottie Reeves of Princess in a Caravan says: "South Africa is the perfect destination for budget travellers! Depending on where you go you can see wild hippos walking down the street at night and not have to pay for a safari drive. You can explore beautiful, deserted beaches, stunning coastlines, mountains and vast stretches of African bush. If none of that is your scene, South Africa has cosmopolitan cities with internationally bustling backpacker districts that offer budget accommodation with food and drink deals. Eating in is much more affordable than eating out and most hostels have cooking or braai (bbq) facilities with supermarkets offering good quality meat at affordable prices.
South Africa offers a totally different experience to other budget destinations with its turbulent history still being so apparent in every day life. Getting away from tourist cities offers a greater insight into the real South Africa (and is kinder on your wallet!) Venture into rural towns, get off the well trodden paths and learn about traditions and cultures that make South Africa the unique, rich and diverse country it is. "
27. Cambodia: USD 30 a day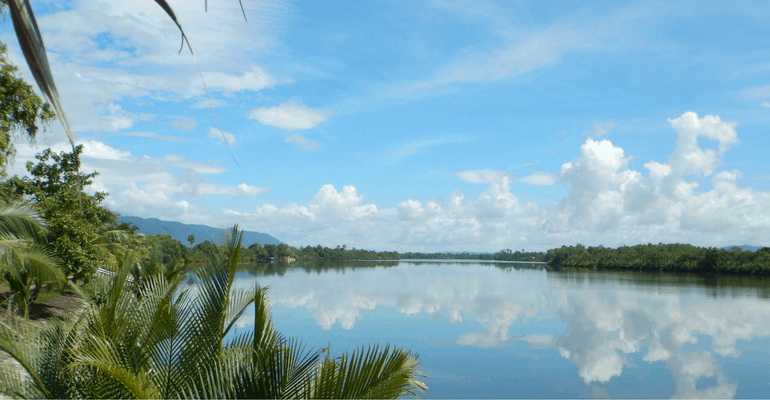 Jen Joslin says: "Cambodia has something to offer every traveler on any budget. White sand islands off of Sihanoukville, the stunning temples of Angkor, the peaceful river in Kampot, fresh crab in Kep, adventurous exploring and coffee plantations in Mondulkiri. There is so much to experience in Cambodia, and it is possible to spend an average of USD 30 per day to do it. We have even managed to spend under USD 30 for two people in some places!
For us, backpacking on a budget means being willing to compromise on certain aspects of travel, while spending more on experiences. A safe, clean place to lay our heads at night is all we require in a room. We have found double rooms for under USD 12 everywhere we've traveled in Cambodia. A dorm bed in any city can be found for USD 8 or less.
Cambodian food is underrated and delicious! A street food meal such as num pang, a Cambodian sandwich, can cost as little as USD 1, and a meal in a local restaurant, such as lok lak, a beef dish, or fish amok, a steamed curry, is USD 2-4. Beer costs USD 1 in most places, or less if it's happy hour.
Outside of the capital city, Phnom Penh, we love to rent motorbikes, usually USD 5 or less, and explore areas on our own. Sites and activities are reasonably priced, the most expensive being Angkor Wat where it is worth getting a 3-day pass for USD 40 and hiring a local guide to truly understand the history and magnitude of this incredible UNESCO World Heritage site. Most other activities like the bamboo train in Battambang or a pepper plantation tour in Kampot can range from USD 5-10 per person.
Cambodia is an incredible country with lovely people, amazing scenery, and so much to do. Even better, you can experience it all for under USD 30 per day!"
28. Philippines : USD 30 a day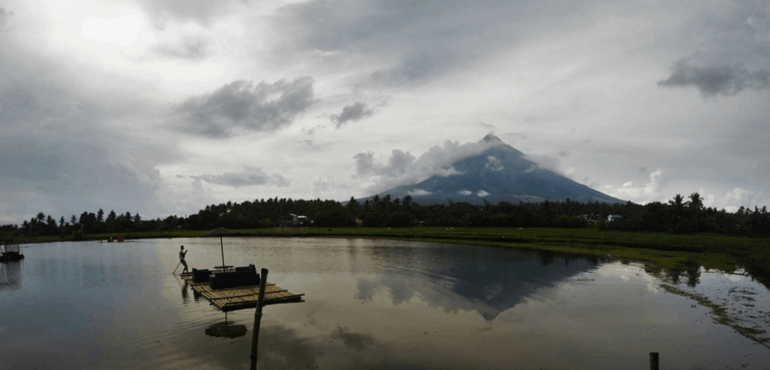 I already said out loud that the Philippines stole my heart!  The country has so many different kind of scenes to offer; rice fields, volcanoes, islands, lagoons, snorkeling paradises… name it! If you want to travel across the Philippines on the cheap; it's also very possible!  The biggest challenge would be to control your desires as you'll probably want to do (and try) everything!  I found that the biggest expenses were related to the transportation between the islands and the accommodation.  Although, all expenses will be worth it!  I didn't regret any of my expenses during this trip and this means a lot considering that it's so easy to spend money on tourist traps, right?  The cheapest room I found was only USD 5. But, as I said, you'll be overstimulated and you'll be more than happy to spend money to enjoy every corner of this amazing country.
29. Colombia: USD 35 a day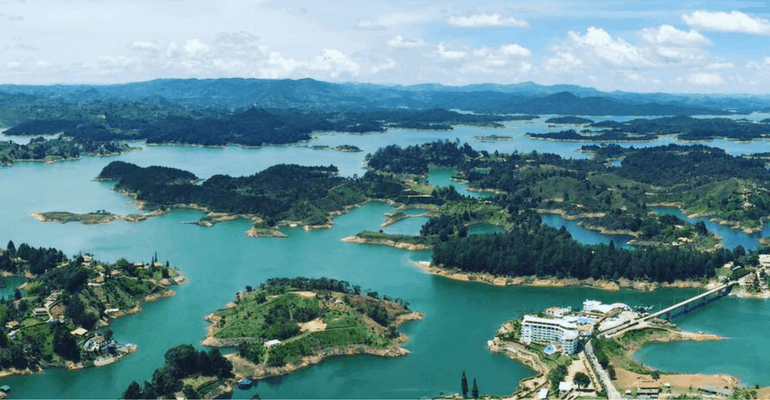 K and Mariana of Unexpected Wanderlust says: "Colombia has everything you could possibly want: Big cities, small towns, beaches, islands, deserts, snow peaks, rivers, jungles, great plains, and enough mountains to make you happily dizzy. In fact, it has the most biodiversity per square inch in the entire world! As if that wasn't enough, the people are welcoming, the beat of salsa and vallenato are incessant, and the food is delicious.
With so much to see at a low price, it is a budget backpacker's dream. A large network of intercity bus lines and a new budget airline make traveling around easy, convenient, and cheap."
30. Finland: USD 50 a day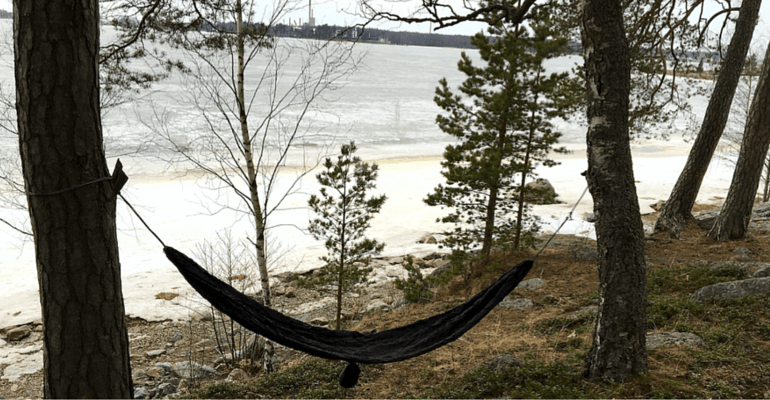 Dave Brett of Travel Dave UK says: "When it comes to the Nordics, normally cheap is not a word you would associate with this unique area of the world. However Finland is the most affordable destination within this region that still packs a mighty punch for your hard earned buck. Did you know that Finland has a national law called okamiehenoikeus (The Everyman's right), which states that you're free to camp anywhere on public land in Finland for free. Simply pack a tent and a sleeping bag and you're free to roam! Of course, this will limit you to travelling during the Summer months as Winter conditions in Finland can be harsh.
The best part of this is Finlands true beauty is within the nature and you can visit many national parks that offer free hiking trails such as Nuuksio national park located close to Espoo, Finlands 2nd biggest city. You can also go off hiking in the Finlands Lapland region or explore the coastal paths close to Turku such as the Finnish Archipelago trail that offers free hiking or cycling trails around Finlands thousands of small islands.
Finland doesn't have to be expensive if you plan on enjoying the stunning Finnish nature in the Summer time. And of course be sure to see if a local will adopt you for one evening and invite you to try a local Finnish sauna experience which is not to be missed.  Finland doesn't have to be expensive when it offers incredible camping and beautiful nature for free!"
Read his post about Scandinavia on a budget!
Where will you heading next? Been there and managed to it for cheaper? Please, share the good news with us!  What are the cheapest countries to travel to according to you?
Are you enjoying this website?  Feel free to use my affiliate links to book your accommodation for your next adventure: Booking.com, Agoda and Hostelworld!