Everybody can start a travel blog.  It's easy to get started!  Having a travel blog is a thing.  Be a travel blogger is another one.  I started blogging in July 2015 and so far, I still love it!  Being a travel blogger is a full-time job… even if you already have a full-time job. Blogging is also putting yourself out there.  It's taking your life, your time and your heart and throwing it on the Internet.  It's writing.  It's socializing.  It's networking.  It's promoting.
So you want to be a travel blogger?
1. Think and think again
First, you'll have to think about your potential readers.  Who are you writing for?  What's your niche?  Who would you like to reach?  How?  Which kind of blogs would you like to have?  Which kind of blogs do you like?
2. Pick a name – this is going to be your domain, your brand
So, what's the name of your blog?  Make sure that the Domain is available.  But, think further; make sure this name is also available on every single social media.  Create social media account everywhere: Facebook, Instagram, Twitter, Youtube, Pinterest, Tribber, Google Plus, StumbleUpon, Fliboard.  Try to choose something easy for the brain… so we can all remember it!
3. Choose your host
Unless you want to try blogging first, you can sign up with WordPress.com for free.  If you are planning of being serious, I'll suggest that you self-host your blog and install WordPress.  You can also get your domain with your host!  Personally, I am with BlueHost.  The opinions about this host are controversial.  I have no problem with them, I actually enjoy their support! It's also a very cheap option to get started.  If BlueHost didn't exist, I would probably try Siteground as they have a great reputation.
4. Install WordPress
Once you signed up with a host, then, you'll be able to get into your dashboard to download WordPress. It's very easy.  The installation can be a one-click thing!
5. Make it pretty
Your website design (we call it a theme) is the first impression your potential readers are going to have once they land on your page, so make sure you make it pretty!  I signed up with Elegant Themes (which gives you access to a big bunch of different themes and plugins (a plugin is an option that you can add to your website to make it faster, better and friendly). A lot of people sign up with Theme Forest too.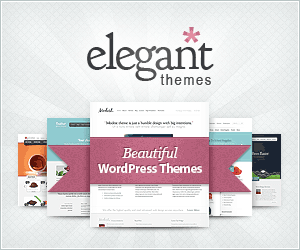 6. Write good content
It's time to work!  So, what's a great post? It's a post that people are going to love.  You want to keep your readers with you, so make sure you have great content so they will be willing to comment, to subscribe, to follow you and to share.  This is how you are going to get traffic.
7. It's not all about writing, it's also about promoting
You can have a look at my secret tips to increase your blog traffic.  I wrote this post after a couple of months blogging.  Now, I feel I discovered a lot more about blogging (and about Instagram!).
So many social media out there!  If you need a hand with planning, you'll probably enjoy Mass Planner.

So, what's promoting exactly?  Promoting is the way you'll get your post out there.  Once you have your good content, you'll probably need some readers… right?  You need to think about marketing/promoting strategies.  It's a lot of work. It's hard.  And all new.  But if I managed to do it in English (which is not my mother tongue), you can do it too!
Promoting your articles on social media is the best way to get traffic.  You can share your articles on Facebook, grow a Pinterest strategy (Pinterest is my #1 referral now!), join many Blogger's Facebook Groups where we help each other to grow, and tweet numerous times about it!
Happy blogging!
Disclaimer: Some of these links could be affiliate links (which means that I'll get a small commission if you do purchase something at not cost to you). No dramas.