They said: 88 days and you'll get your second year visa! 88 days… and still counting.   I am currently in my second year in Australia.  Why am I still living on a farm?  I've got different relationships with farms. I hate it.  I love it. When I left my farming lifestyle to travel to New Zealand, I missed my cows (Okay, I know they are not mine, but…). We surprised ourselves a few times thinking of a working holiday visa in New Zealand (so we can be dairy farmers again).  Am I the only one who reckons it's depressing? (And/or lovely?)
Packing tomatoes, picking cucumbers, gardening, milking cows… I experienced different kind of farming jobs in Australia.  Yes, I survived the regional work so I can get THE visa.  I even surprised myself challenging my comfort zone.  And I'm proud of it!
So, what it's really like to live on a dairy farm in Australia?
It's waking up at 3:00 AM, it's working on two shifts a day, it's milking 650 cows, it's feeding calves, it's napping in the middle of the day, it's being 1 hour away from a real town.
It's a bit depressing.  It's also challenging.  The worst part is: I'm good at it.  They gave me a promotion a month ago.  I'm in charge of the milking, and yes, you are allowed to laugh.
So, why am I a farmer?
Because… I can't live from my blog! Let's be serious.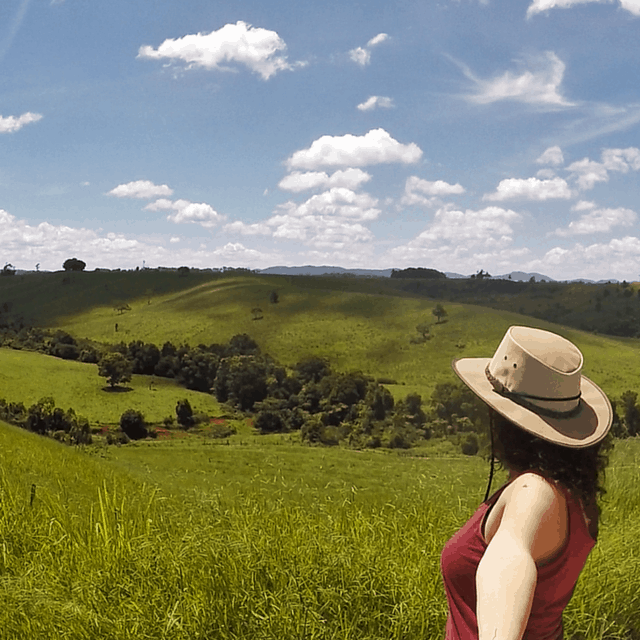 It's where you want to be to save money
The Australian wage is attractive, I know.  But the cost of living is also expensive (for a Canadian like me).  I tried to live in Sydney for two months and I, seriously, struggle to find a long-term job.  Most of the jobs were temporary and it was an awkward period to find a job (Christmas time).  Living is Sydney was great!  But it was so easy to spend money.  In fact, I ended up spending money every day on buses, on lunches, etc.  There are a lot of things to do (bars, clubs, shows, activities)!  After two months, I had to give up on this lifestyle so I could complete these 88 days and save money for the next part of the trip.
If you manage to get a good job, you'll be able to save money as the farm will probably be out there, in a remote area.  Surrounded by grass, hay and fields, you might be less stimulated.  The only time I actually spend money is when I pay my rent, stick fuel in the car or when I go in town to do some shopping.
Most of the time, farmers are going to work a lot, and the more you work, the better!  You don't have a lot of stuff to do, right? So, take your time, and throw it on a farm. You might also like to read my Ultimate Broken Guide to the Australian Working Holiday Visa!
It's the challenge you want to experience (even if you don't think you do!)
I cried.  I swore.  And I cried.  And I learnt how to swear in English with confidence (sorry Dad).  It's the hardest experience I ever done, and I'm so proud of me now.  I learned to let go.  I learned to accept.  I discovered a lot about myself.  I even fell in love with animals.  And… I am now vegetarian.  I know this is a bit weird that I am a dairy farmer when I should actually be vegan, that Australia is a meat lover country, but… But, one step at the time, right?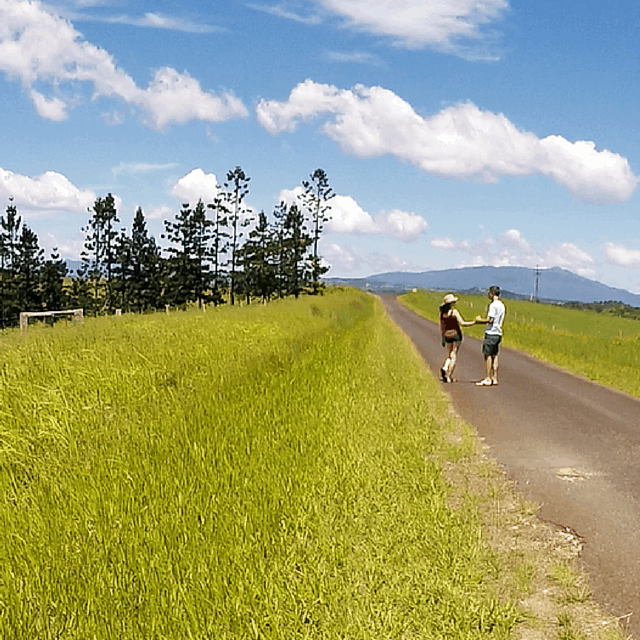 It's an insane dip into the Australian lifestyle
When I used to live in Sydney, I was surrounded by backpackers (mostly Germans, you guys are everywhere across the country!) and International students.  I wasn't surrounded by real Australians.  All my co-workers are locals.  Apparently, even if I have a cute French Canadian accent, some people are telling me that I have a hint of an Australian accent too.  I can speak Australian slang (Okay, I'm very bad at it), I am a bit more relaxed and it feels good.
My house is also surrounded by Australian locals.  You know the kind of locals that bite, land on you, stick on your windows.  Bugs are everywhere and surprisingly, I'm better at handling them. It looks pretty normal now.
It's worth it.  I think that a Working-Holiday visa requires you to get out there and experience something new.  Living on a farm is a great start!
Who else has farming skills out there?