2017 was a year full of living abroad adventures. I love traveling but I can't do long-term non-stop traveling anymore. It's simple; I'm not getting any younger and I have to keep the wallet happy!
In November 2016 I was moving to the UK temporarily. I did stay there for a while, using the UK as a base for my European travels. Let's say I was giving a chance to that "settled down lifestyle". I did fail hard in the end. England wasn't for me. The weather was a bit too depressing for me and in the end life always happens.
Here's a round-up of my funniest/happiest/dramatic 2017 stories!
JANUARY – ENGLAND, WALES & MALTA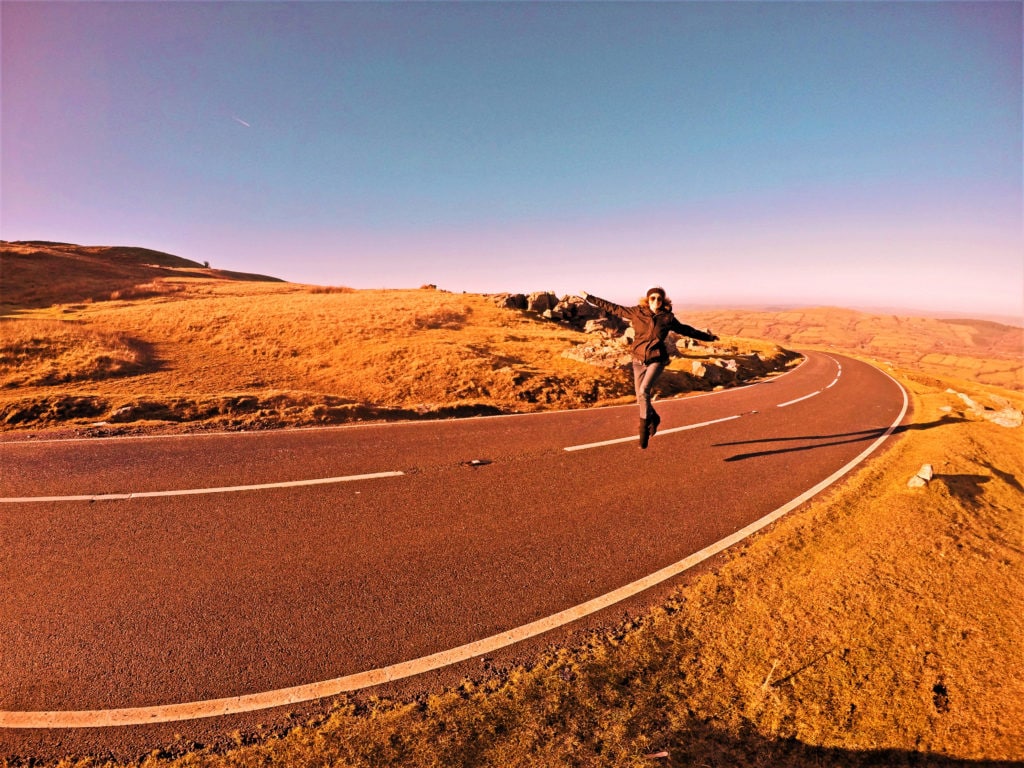 2017 started with a spontaneous road-trip to Wales. I can't believe how many people will skip Wales while visiting the UK. Seriously, Wales is gorgeous! I was the crazy girl with the high heel boots running through the mud to get a view! (Yes, in my settled down life I love to wear heels!)
And there I was only back in England for a couple of days before heading to Malta, where I could of seriously gotten sick with their unexpected cold weather. I had the privilege to see the Azure Window before it collapsed a few months later.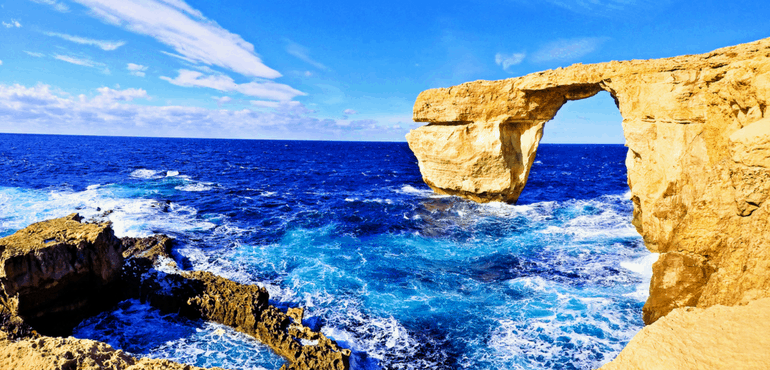 And then I was back in England, making the most of fish'n'chips and gravy!
FEBRUARY – ENGLAND, TURKEY & SPAIN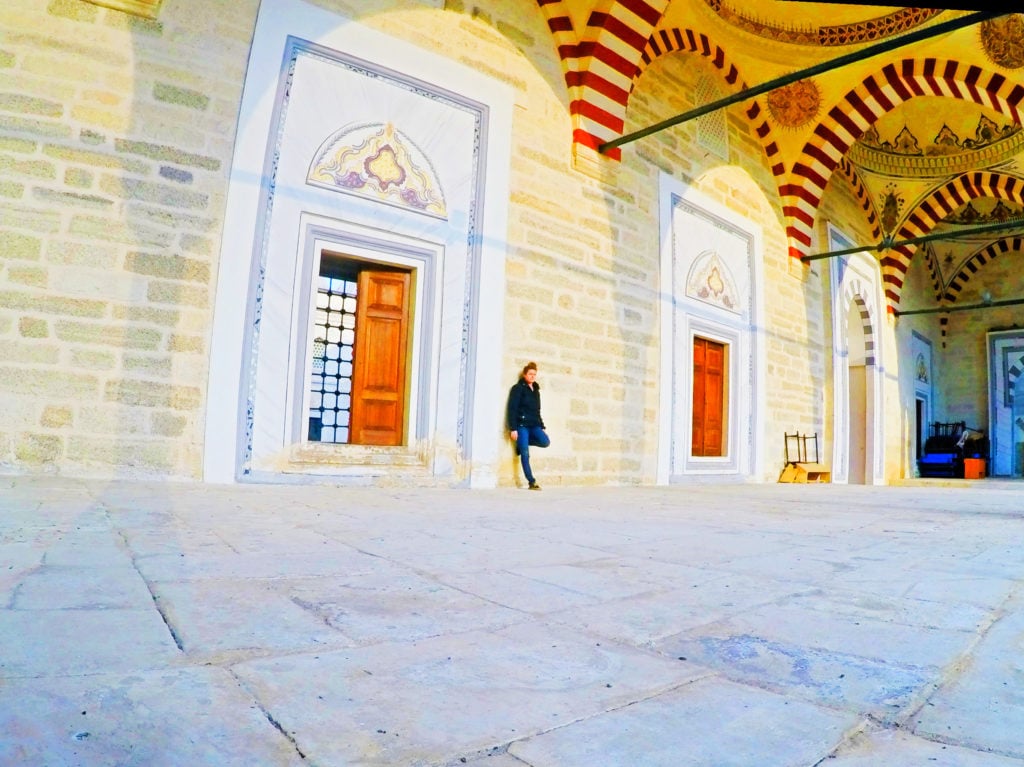 There I was, flying to Istanbul despite my previous experience in Turkey. This time I was going to assist the World Tourism Forum as an invited influencer. I met up with a bunch of amazing bloggers such as Travel TomTom, Journey Wonders, Two Monkeys Travel, Cheryl Howard, My Travel Affairs, etc. (Sorry guys, but these are the first that came to my mind!) We had a blast staying in a classy hotel: W Istanbul and I nearly passed out when I went to try the famous Turkish baths, Hammam.
Once the conference was over I was invited on another trip in Turkey to explore the Thrace region, which I'd never heard of prior the trip!
After those cool opportunities I flew to Madrid to eat too many churros dipped in chocolate and then I went to Mallorca where I had an amazing time staying in one of the Ferrer Hotels.
MARCH – ENGLAND, GERMANY, CZECH REPUBLIC, FRANCE, BACK TO GERMANY, AUSTRIA, SLOVENIA, HUNGARY & POLAND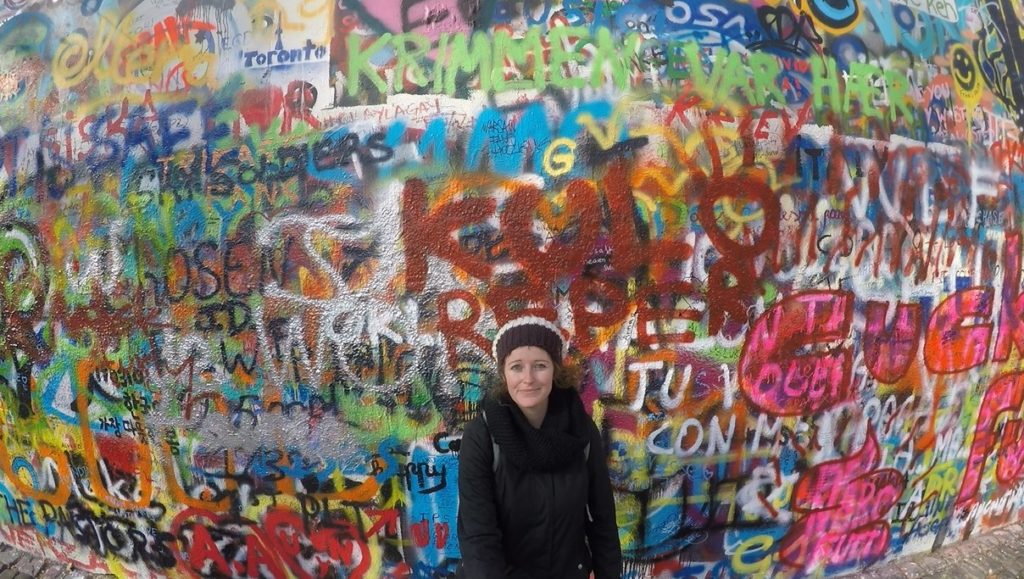 Yes, March was a big month of traveling and let me tell you, it was bloody exhausting.  Oh… and never again will I travel as fast as I did in March. The worst part is still to come though. It was "fast and furious", but also, March was the craziest month in terms of misadventures abroad.
I first flew to Berlin to attend ITB, which is a big travel fair event. I was staying at my blogging friend's house, Amélie, of Mostly Amélie. One day, I woke up with a bad fever and I couldn't get out of my bed. I missed the most important day of the event, the one with all my appointments. But in the end I did feel better on my last day, eating at a really good Mexican restaurant with my blogging friends.
And then I was on my way to the Czech Republic! Czech Republic was on my list for years and I was totally happy to finally get there! I fell in love with Europe again and I was more than ready to visit Poland later on that month. I stayed in a super cool hostel in Prague; Sophie's Hostel and believe me, this was probably one of the coolest hostels I've stayed in so far!
Then I was on my way to Paris to discover a new side of Paris with Interkultur, a new tour company that offers unique routes in Paris. I had a great time except that I ended up getting bed bugs for the very first time in my life. I did manage to get rid of them in less than 24h  but I did lose a lot of time doing laundry while in Paris.
My next stop was Hamburg, so yes, I was already coming back to Germany to face the cold and the rain one more time. I stayed in a magnificent luxurious hotel Steigenberger Hotel Treudelberg, and I have to say, I did feel like a princess that didn't belong there at all!
The clock was ticking. There were a lot of places to discover and little time left! I had to hurry up! I stopped in Austria for a couple of days, spent a week in beautiful Slovenia (I can't wait to get back there!) and finally experienced crazy Budapest!
Finally, I'd hit the first country on my European list; Poland. Here's the thing, when I was in college I was very interested in what happened during the wars, especially in Poland. It was my creepy dream to visit Poland as I wanted to visit Auschwitz.  
APRIL – POLAND, NORWAY, UNITED STATES & CANADA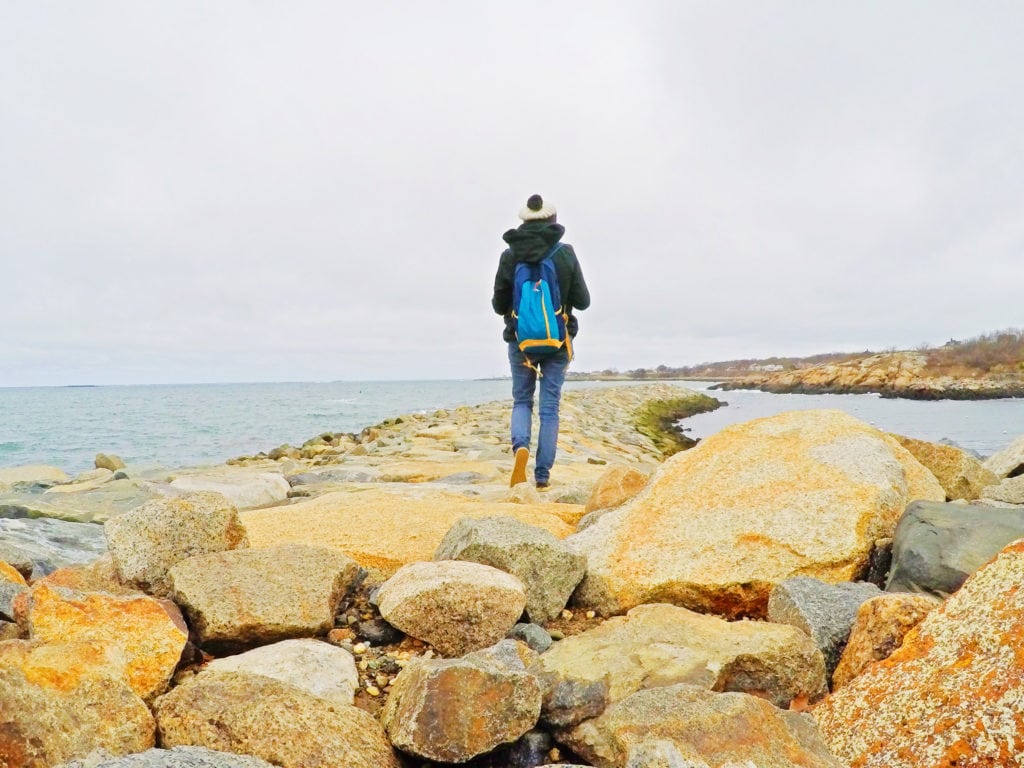 My last day in Poland was such a crazy day. There was unattended luggage at the airport so we had to evacuate the airport. Then I flew to Oslo and we nearly crashed three times. The sky was absolutely cloudy and the pilot was trying very hard to land and keep us alive, but in the end we had to land at another airport.
My 48 hours in Oslo cost me a lot more than my cheap flight to Boston with Norwegian Airlines and I preferred to be in denial and refused to look at the currency exchange while I was there. I spent a day with the lovely couple of The Curious Explorers. And then I flew back to North America where a bunch of Boston Bruins fans would welcome me after a victory.
But I wasn't staying in Boston. I would spend the weekend in Rockport, Massachusetts before taking a long bus ride home, back to Quebec, Canada.
And yes, I did put weight on during this Canadian visit. I always do. How I miss the Canadian food.
MAY – CANADA, ENGLAND & ARUBA
When I was on my way to Oslo, my friend Mike from Bemused Backpacker sent me a very joyful message and asked me if I would be interested in going on a press trip to Aruba. Who would be crazy enough to say no to this?
Aruba was amazing! It was such a fun destination for adventurers! I also met the lovely Alice of Teacake Travels while I was there!
JUNE – ENGLAND, FRANCE & SCOTLAND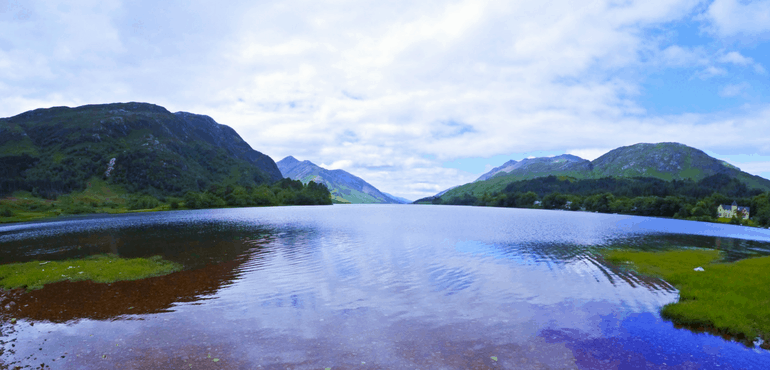 As if one trip to Paris was enough! I had to take another one… again! This time I was revisiting Paris with Universal Tour Guide, which is a brilliant company that also operates in London and Rome.  
Then I made it to Scotland for another epic UK road-trip! It was lovely, very green and absolutely amazing! You gotta love the Scottish accent!
JULY, AUGUST AND BEGINNING OF SEPTEMBER – PORTUGAL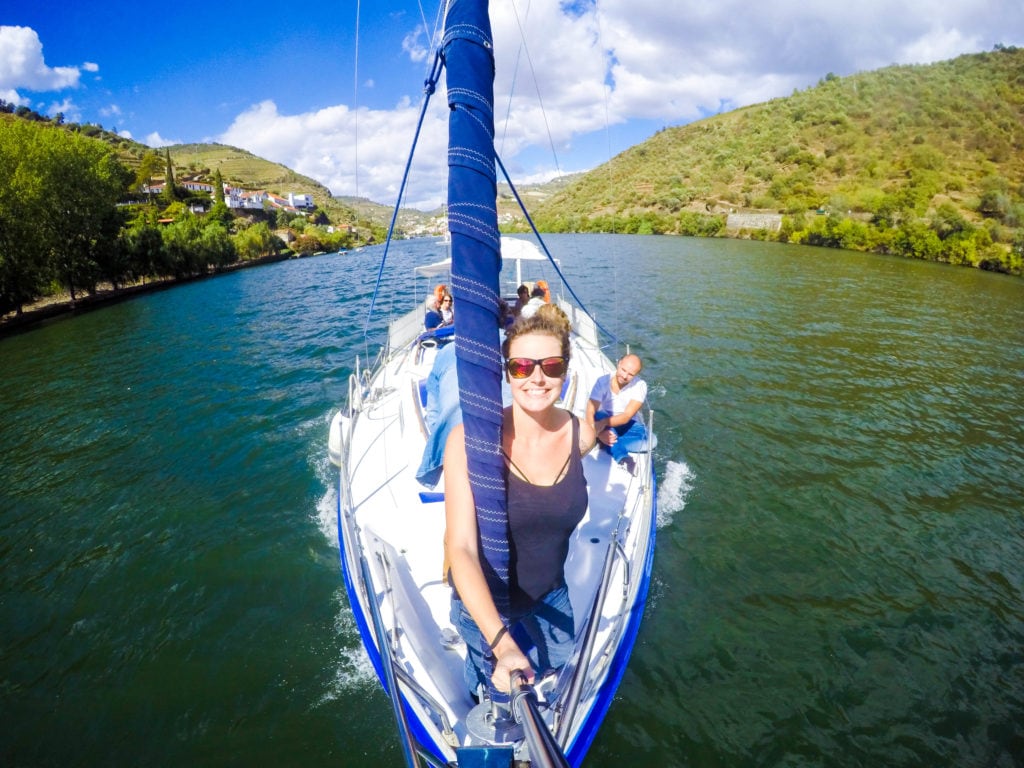 In the end I had enough of England. I couldn't stand the weather any longer and I had to leave!  I decided to go live at the Nomad Farm, a project for digital nomads just outside of Porto.
A month became two months which then became three months. I made great friends, especially with Antonio and Marina of 55 Secrets. I had a blast visiting the north of Portugal and later on the rest of the country!
I also had to make a big decision and I decided to break up with my long-distance boyfriend at the time.
In the end Portugal left a mark on me. I squished my finger in a chair, I got a random, dodgy swollen foot for no apparent reason and I did enjoy myself a lot in a surf camp!
Portugal; I'll be back for you!
END OF SEPTEMBER – ENGLAND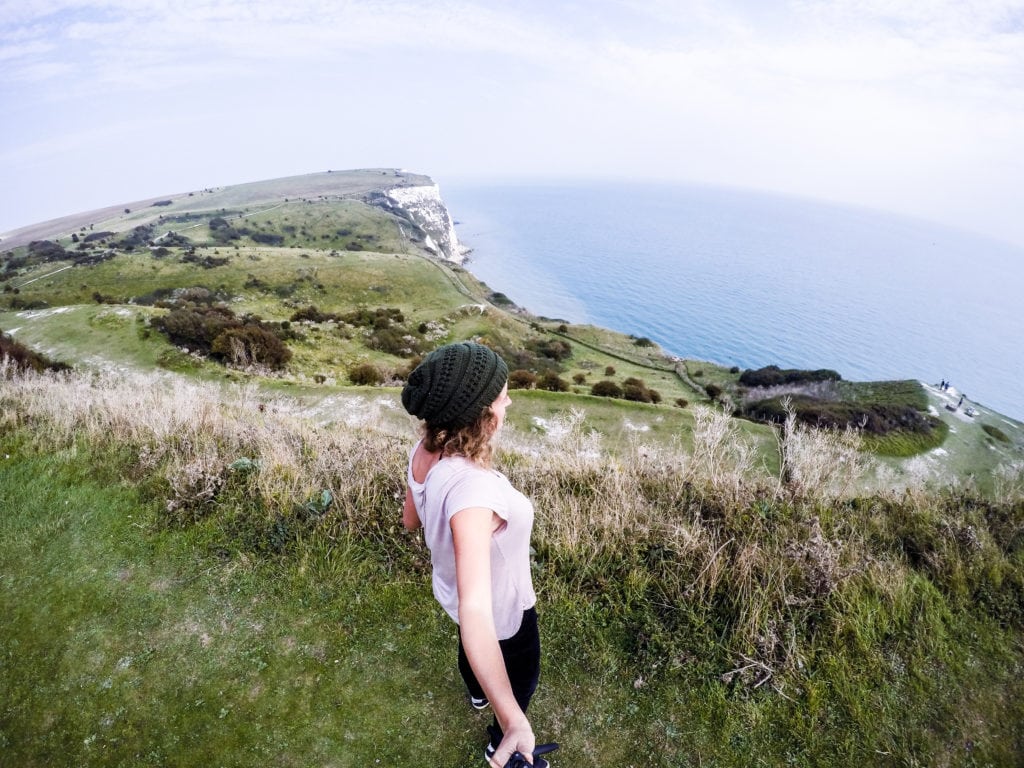 I was back in England for 12 days (to pick up some bits and pieces) and to try to make the most of London while eating as much gravy as I could! I did manage to visit other spots on the Eastern South Coast with England Experience.
OCTOBER – SINGAPORE, MALAYSIA & INDONESIA
After finding an epic deal from London to Singapore with Norwegian Airlines, I was quite pleased to finally be back in Southeast Asia. My first night was filled with dumplings and my second day reminded me how impatient I was while I was waiting for a bus for four hours.
I made it to Kuala Lumpur in the end, just in time to catch a flight to Bali, where I spent an epic month with friends in Canggu (which is my favorite spot in Bali by the way!). I also discovered a great hostel where I spent most of my time at; La Boheme Canggu!
Check out my month budget breakdown here!
NOVEMBER – INDONESIA & MALAYSIA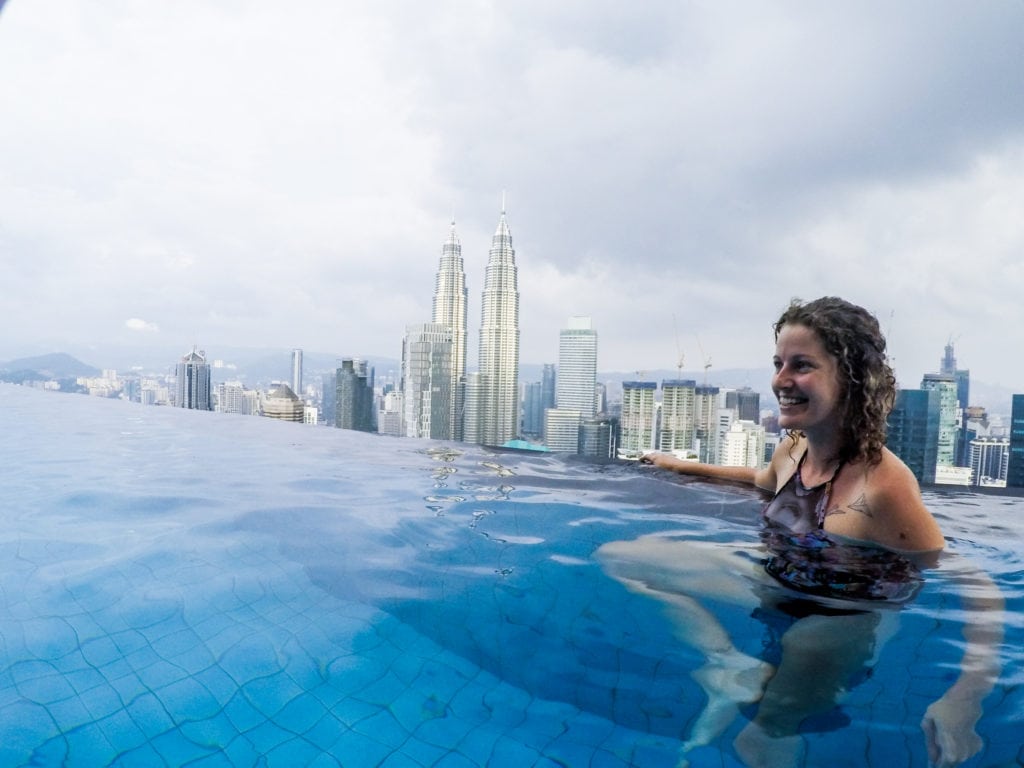 As my time in Bali was over, I went back to Kuala Lumpur for two weeks… or at least this was the plan! I booked a bunch of flights for my trip in the Philippines, thinking I was a lot richer than I was. In the end, one day I woke up, a lot poorer than I expected to and I had to cancel my trip. I took a volunteer job in a hostel (Step Inn Guesthouse) for five weeks and waited for life to be on my side again!
But it wasn't that easy. I got an eye infection, I said a lot of goodbyes and then…
DECEMBER – MALAYSIA & INDONESIA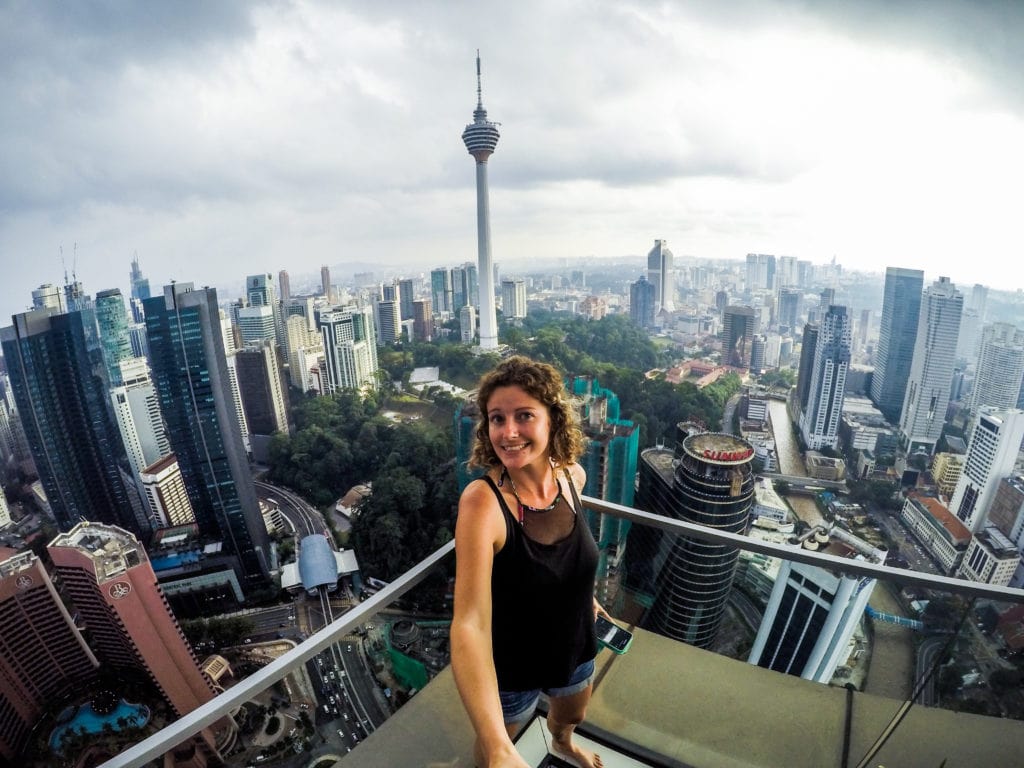 …I was still in Malaysia in December.  That is until I found a great deal for December 25th. I was going back to Bali! Now here I am, back in Canggu, Bali for another month. I'm guessing I'll be here for a while. Yeah, I'm also missing a total of five flights, but eh, you have to keep that bank account of yours happy when you can.
Ahem.
2017 was a combination of a bunch of cool encounters, misadventures and opportunities. In the end I learned one more time that there's no reason to plan everything. Until August I was planning on moving to New Zealand at the beginning of 2018. It won't happen. Then, I was getting pretty good at planning my next moves, but life happened. …And it's okay.
People are asking me what my plan in 2018 is, and I wish I could come up with a smarter answer but I still have no idea!  I'm going to stay in Asia until my wallet gets happier than it is right now, and then, we'll see!
So, what were my favorite moments this year?
It could have been my amazement in front of the Azure Window in Malta, it could have been that time I tried parasailing in Aruba. It could also be as simple as dancing under the rain, getting naan bread in Kuala Lumpur or enjoying the view at the infinity pool at The Face Suites. Or even those crazy nights dancing at Sand Bar in Canggu.
Here's to 2018 and to all the adventures to come!
What was your favorite moment/destination in 2017?
Get your monthly (and funny) dose of adventures! Subscribe now! #YesPlease
Are you enjoying this website?  Feel free to use my affiliate links to book your accommodation for your next adventure: Booking.com, Agoda and Hostelworld!

Disclaimer: This post may include affiliate links at no cost to you! Happy travels!