Life can be full of unexpected situations. So is the traveling lifestyle. How you handle them and the tools you have might influence your life/your trip. There are many tools out there to make our life easier. When I heard about TravelSmart App I thought this free app could be a brilliant alternative to help travelers on the road.
Here are five great reasons why you should install TravelSmart to help you make the most of your next trip.
TravelSmart, What?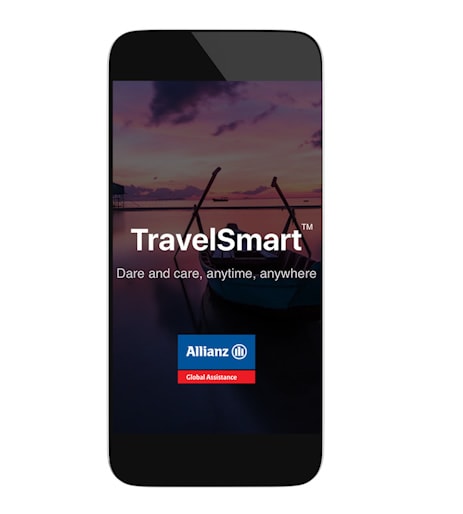 Allianz Global Assistance has launched TravelSmart, an app that enables travelers to access their travel insurance policy, claims status, flight status and the local emergency numbers. It also gives you country information and destination guides as you go. The best part is you don't even have to have travel insurance with them to use the app. Their useful information is out there and is for everyone to use.
5 Reasons Why TravelSmart Could Turn Out to Be Very Handy Abroad
You can track your flights.
With its real-time flight status tracking you can keep up with your upcoming flights. You can add your next flights to the "My Trips" section to get information like gate numbers and updates. This is very handy as you will have access all of your travel plans in one feature.
You can access global emergency numbers.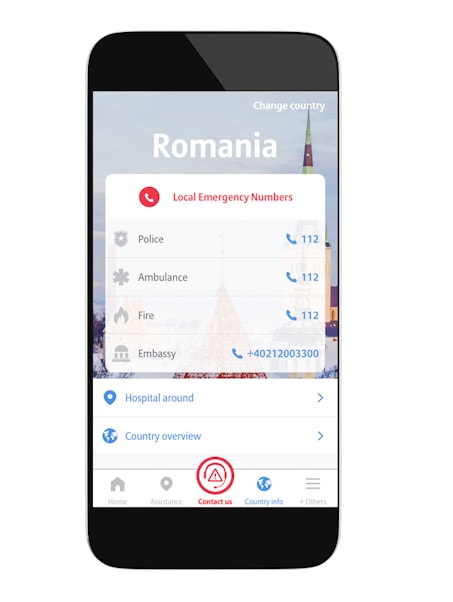 With the geolocation feature, you can easily access global emergency numbers such as police, fire, rescue or the US Embassy. This is handy as you won't have to search for the right information in case of emergency. Dealing with an emergency becomes a lot easier!
You can consult the medication dictionary and the first aid terms translation.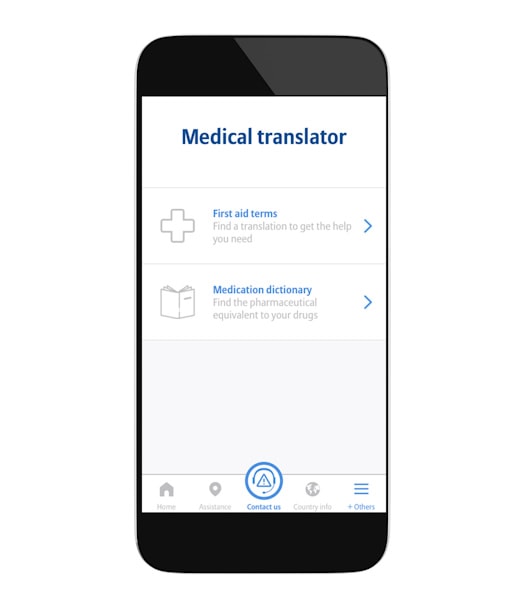 This is probably the most interesting feature to stay safe abroad! You can store photos of your prescription labels and find their international names. Also, you can access translations for first aid terms such as injuries and illnesses. It's definitely a great option and handy especially in case of an emergency. You can then have a better understanding of the situation too!
You can file and track your travel insurance claims.
If something happens on the road, you can always access your travel insurance policy to know what's included. You can also file and track your claims directly on the app.
Get the travel information you need.
With the new geolocation function, you'll get a lot of information and destination guides you need for your trip. You can also access information such as visa and immunization requirements directly on the app. It makes it a lot easier for you to make plans as all the information is found in one place!
Here's a teaser to show you how powerful TravelSmart can be!
Do you think this app would be useful for you? What are your favorite travel apps?
You may also like:
Let's look at the flights… just for fun!
Get your monthly (and funny) dose of adventures! Subscribe now! #YesPlease
Are you enjoying this website?  Feel free to use my affiliate links to book your accommodation for your next adventure: Booking.com, Agoda and Hostelworld!
Get Your Travel Gear!

Disclaimer: This article was brought to you by Allianz Travel Insurance. As always, all opinions are my own. Be safe abroad and happy travels!