The Algarve is probably the most popular region in Portugal. With it being quite hot all year long, it's the perfect spot to enjoy a bit of sunshine next to the seaside.
If you're planning on traveling in Portugal you might want to add the Algarve on your itinerary. Many people will fly directly to Faro to explore the South of Portugal and it's understandable as it's quite pretty out there!
Algarve Itinerary:
The Algarve is mostly known for its unique rock formations and cute beaches. You can get a tan while exploring the seaside and beach bumming along the way. What more can you ask for?
There are many cool cities to visit such as Faro, Albufeira, Lagos and Sagres. Personally, Lagos was by far my favorite.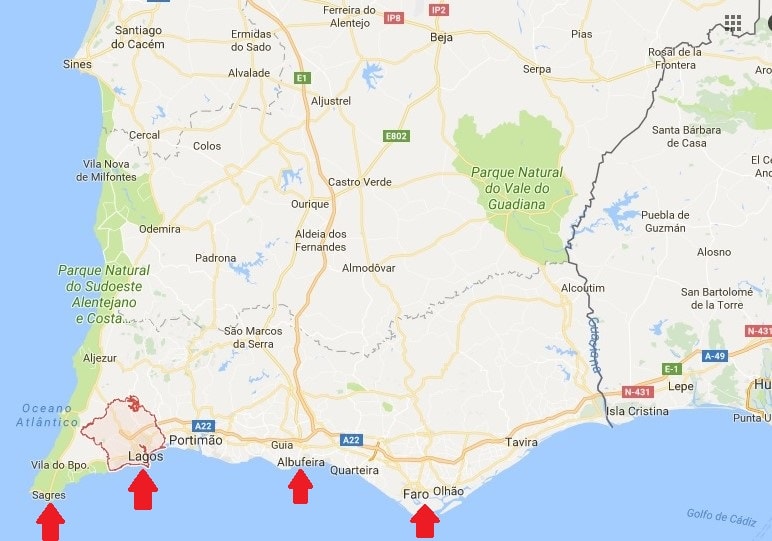 Road-Tripping in Algarve:
Road-tripping in Algarve is probably the best way to get around. There are buses but you'll have more freedom if you have your own car. Especially if you want to go a bit further as you can't access everywhere by foot (unless you're ready to walk pretty long distances).
If you're on a budget you should know that hitch-hiking in Portugal isn't that easy. (I tried it and it was my biggest hitch-hiking fail!)
Lagos – The best of Lagos & why you should spend most of your time there.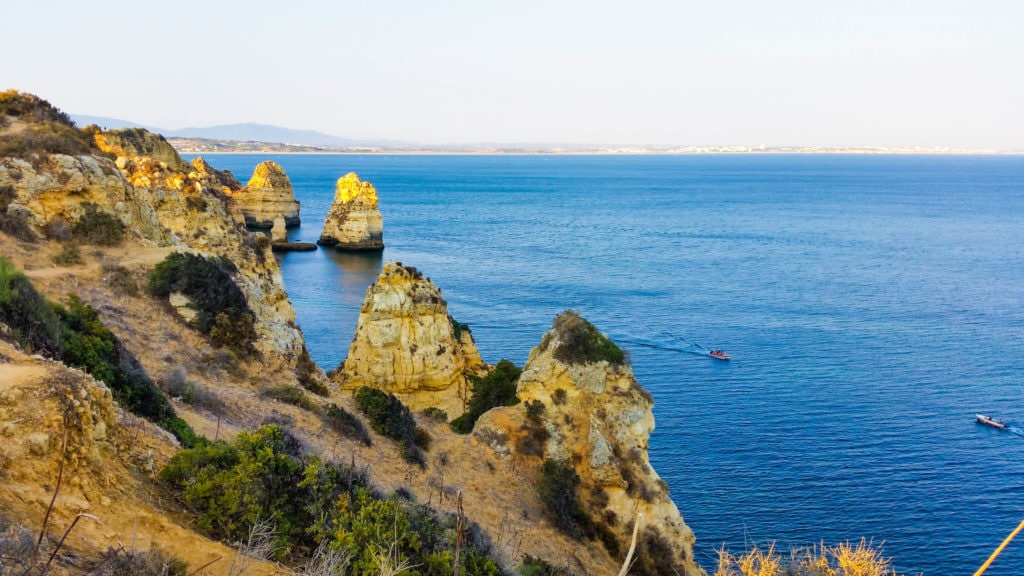 Lagos was my favorite city in the Algarve. As soon as you arrive, you can feel the touristy vibe. It can seem quite busy at first but don't give up, soon enough you'll be charmed by Lagos.
Catch a sunset: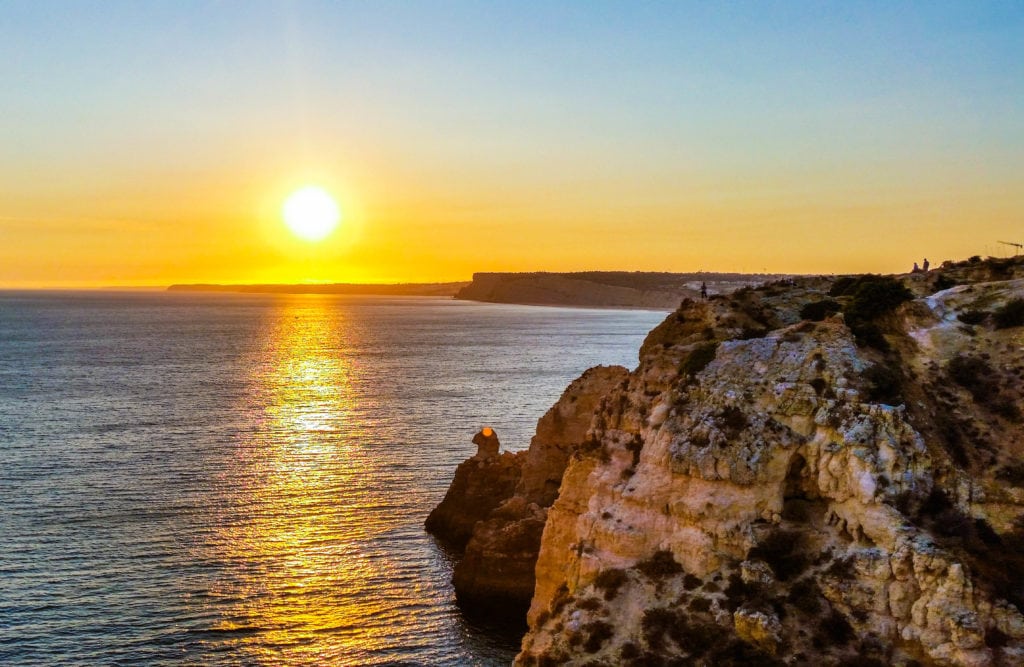 Every sunset will be worth it. I'd suggest you head next to the lighthouse (which doesn't look like a "normal" lighthouse to be honest) to catch the sunset. You won't be disappointed by the view. You can walk around and find a quiet spot to sit while admiring what the sky has to offer.
Go on a water adventure: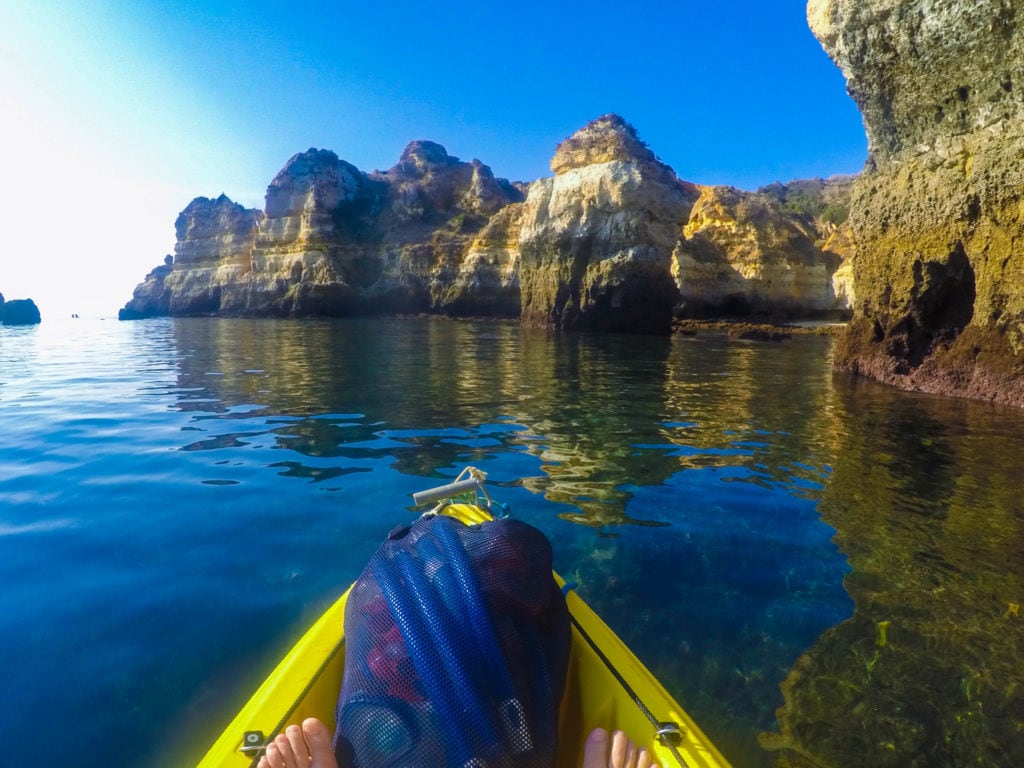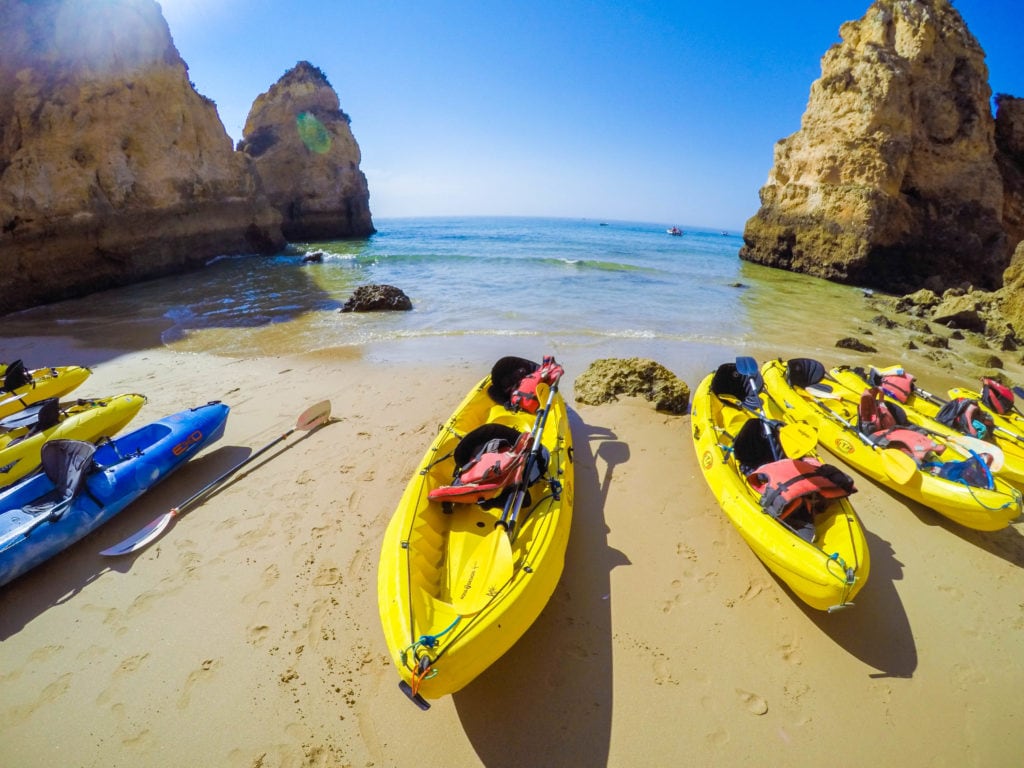 While I was in Lagos I went on a kayak adventure with Kayak Adventures Lagos and I had such a great time. They told me to book the morning session as it's less busy, which I'd also recommend!
Our adventure took us to the caves, unique beaches and the views were gorgeous. It was a great way to discover the magical coastline directly from the comfort of our kayaks.
All kayaks are double but if you're alone and you're good enough with kayaks, you can ask for a single kayak or simply join one of the guides.
Bonus: our guide was hilarious (with a pretty silly sense of humor). He told us about the history of Lagos and the caves and seduced us with a few cheesy jokes along the way.
Go on a cycling adventure:
Unfortunately, I didn't have enough time to go on a downhill cycling trip but it seems to be absolutely amazing! You basically go up to the Algarve's highest peak and then you enjoy a downhill cycling experience through the forest where you can learn about eucalyptus and cork trees! Bonus: the lunch is even included!
Beach hopping:
There are so many beaches around Lagos! So many that you could pick a different one every day and enjoy the views. It can get quite busy during peak season (and during the afternoon).
Day trips in the Algarve
There are a few cities you should visit while in the Algarve but if you're only there for a few days (or less than a week) I'd suggest that you go on day trips.
Sagres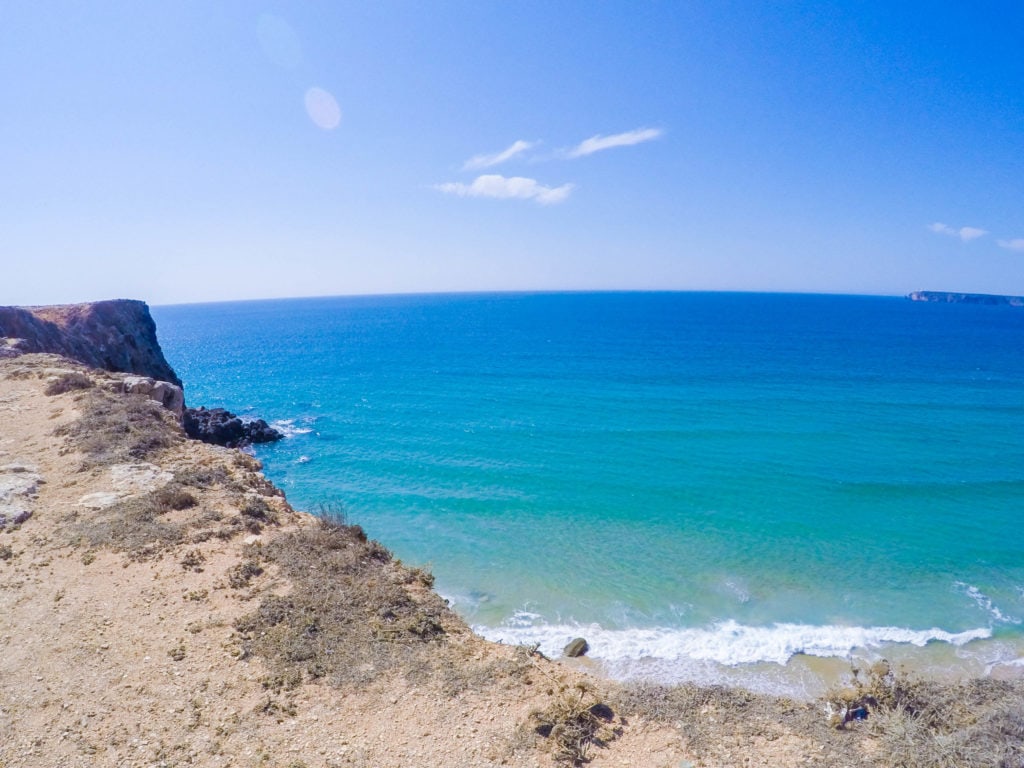 Sagres is the ideal spot for adventurers and outdoor lovers. If you're into surfing, hiking, cycling and beach bumming then you will be pleased. While in Sagres you might want to check out Sao Vicente Natural Park.
Albufeira
Albufeira is now one of the most popular destinations in the Algarve. Locals would say that it's now even too touristy. Imagine a picturesque old town with quick access to some of the best beaches and caves in the Algarve and you're almost there!
Faro
Faro is quite an important city in the Algarve whether you like or not because this is where the airport is. You can visit the historic centre, walk around Ria Formosa Natural Park or simply go to the beach!
Have you been to the Algarve? Where was your favorite spot?
Browse fun activities in Portugal!
You may also like:
Get your monthly (and funny) dose of adventures! Subscribe now! #YesPlease
Get Your Travel Gear!

Disclaimer: I received a complimentary kayak tour but as always all opinions are my own! This article may include affiliate links at no cost to you. Happy travels!