Many travelers love Budapest. You only need to get there to understand why. Budapest is the kind of city where I could easily live. And I don't say that very often! It is affordable for budget travelers, pretty fun for party animals and full of history for the ones who want to learn…there's a lot to enjoy while visiting Budapest.
Beautiful during the day and simply stunning at night, it's quite hard not to fall for Budapest.
Bonus: Budapest is easily walkable, especially if the weather is on your side. I literally walked everywhere but many of us will opt for the tram, the metro or the ferry.
Visiting Budapest in two days can be quite challenging but it is possible! Personally, I opted for a longer stay but if you're traveling across Europe and you're on a tight schedule you should know that you will still have plenty of time to make the most of it.
Itinerary: 2 days in Budapest
Where to get the best views in Budapest (for free!):
Visit Budapest during the day:
As I mentioned above, you can see a lot just by walking. The following places are all in the same area. You should be able to walk around without having to pay for transport. Although you can always take a ferry to reach the other side of the Danube if the bridges seem a little too far away.
Gellért Hill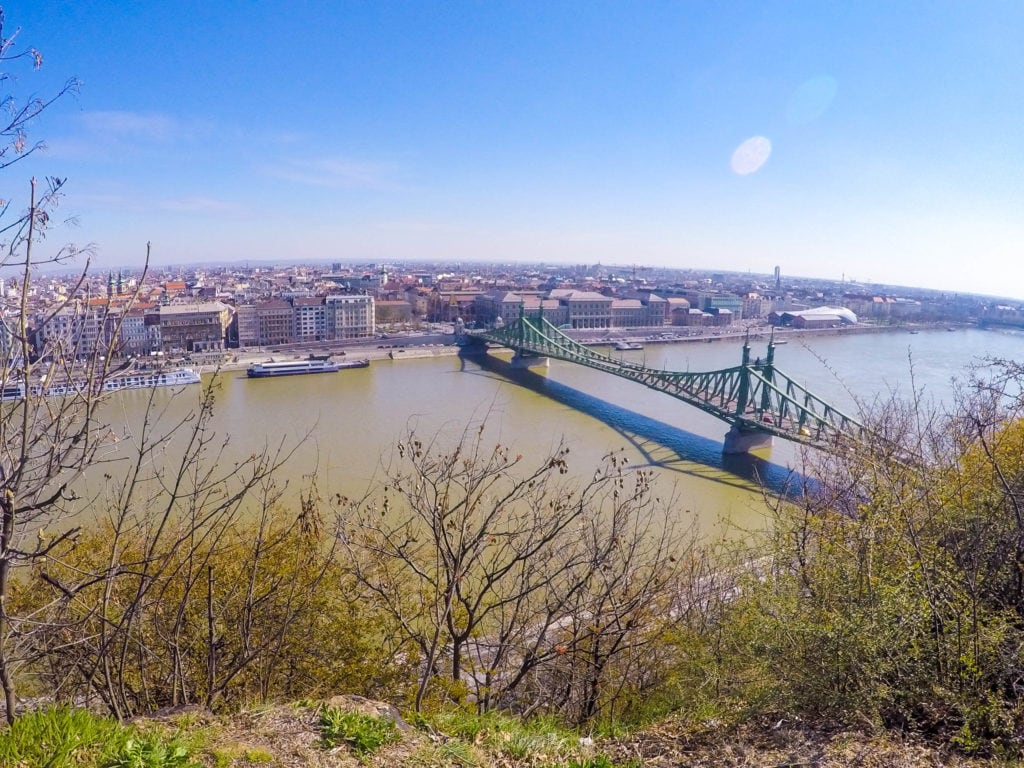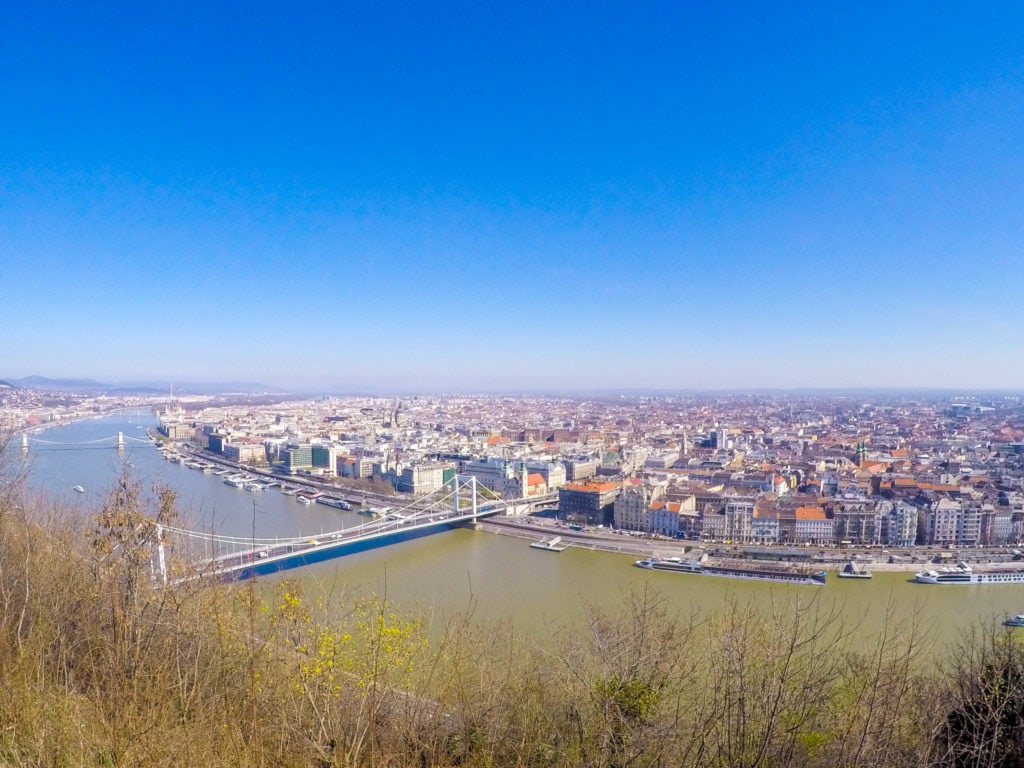 If you're up for a short hike you should consider climbing Gellért Hill. It's an easy one (140 metres) and doesn't require you to be super fit. You'll get stunning views of the city.
The Citadel (Citadella)
The Citadel is located at the top of Gellért Hill. You might want to check it out while you're in the area!
Buda Castle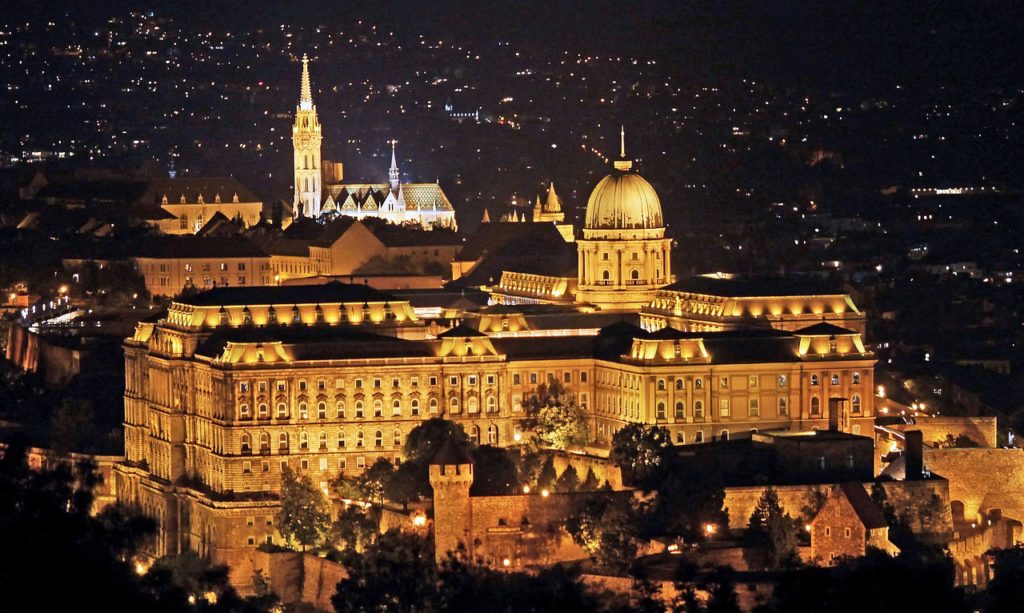 Buda Castle is located between Gellért Hill and the Fisherman's Bastion. You can enjoy amazing views from this massive baroque palace.
Fisherman's Bastion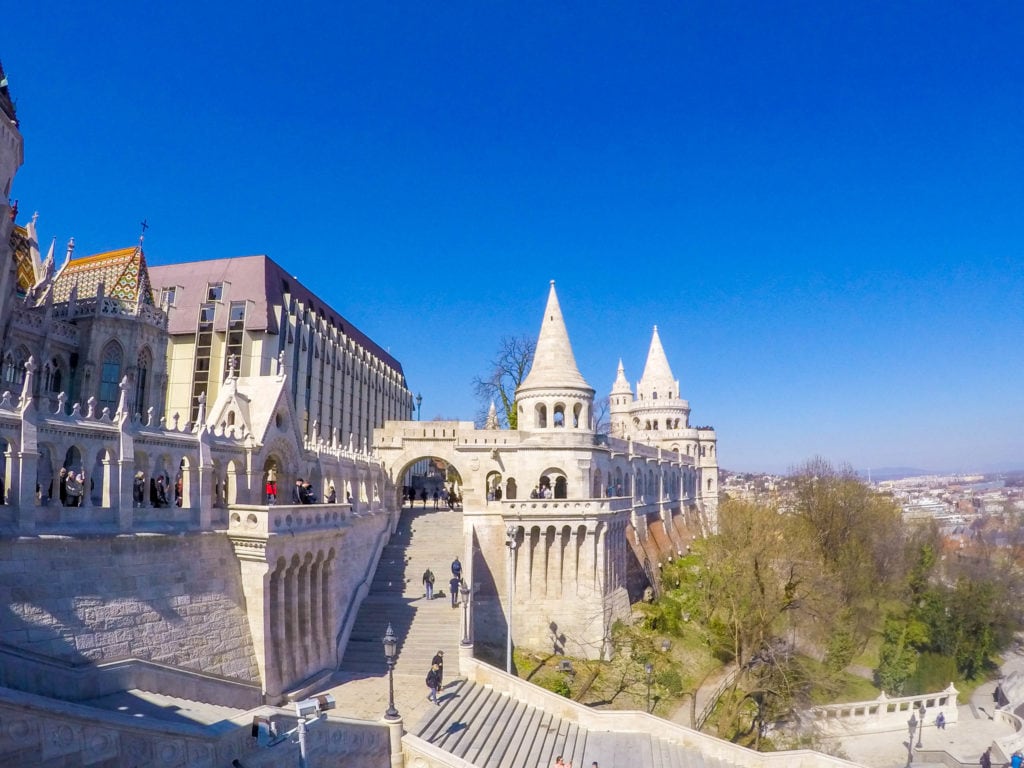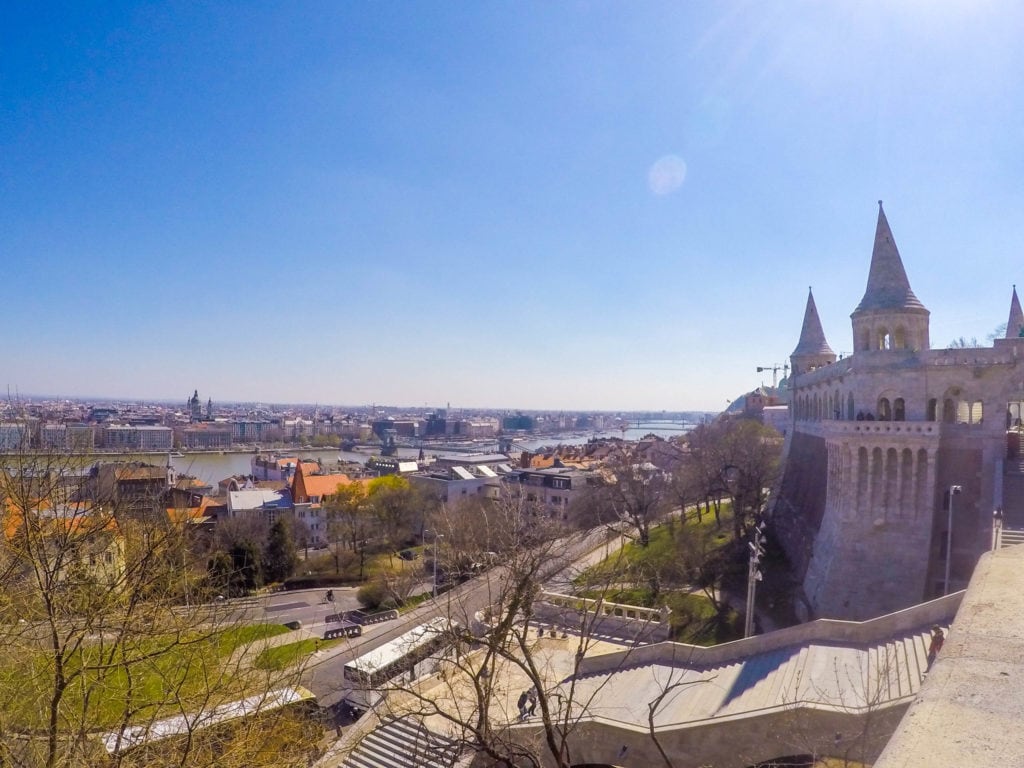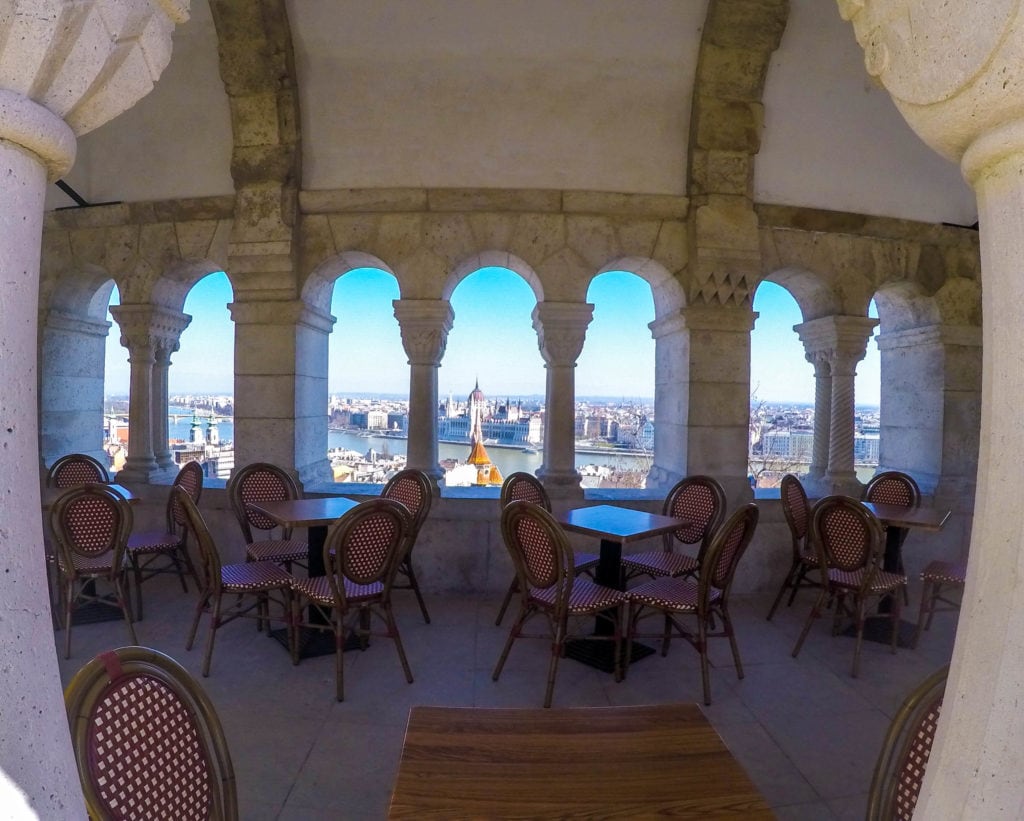 Fisherman's Bastion is a fairy tale building and will surely charm you with its amazingly colorful vibes. You'll have to pay to access it but you can still enjoy the views around.
Hungarian Parliament Building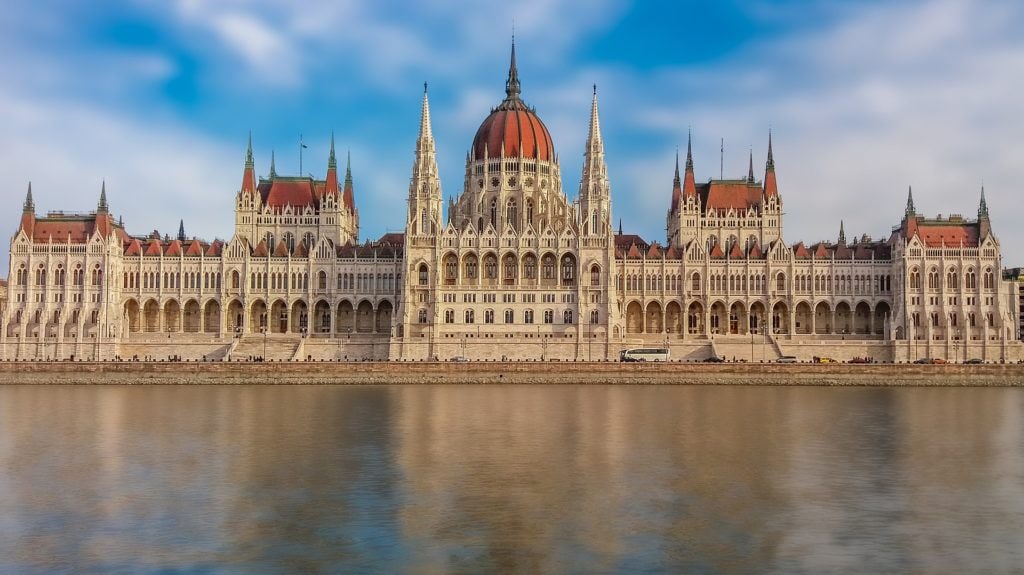 My favorite building in Budapest was definitely the Hungarian Parliament Building with its pretty and unique gothic style.
The best way to see it is definitely from the other side of the Danube.
While you're around you should make a quick stop to see the Shoes on the Danube Bank, which is a memorial to honor the Jews who were killed during World War II. Basically, people were ordered to take off their shoes before they were shot at the edge of the bank, falling in the Danube.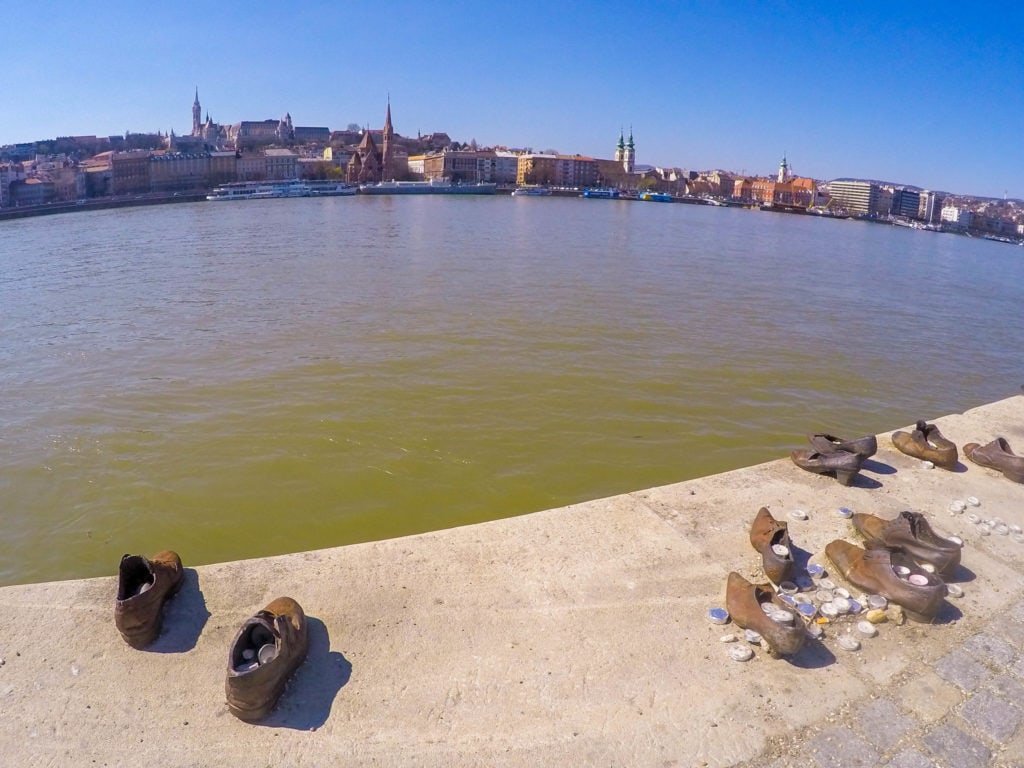 Visit Budapest at night: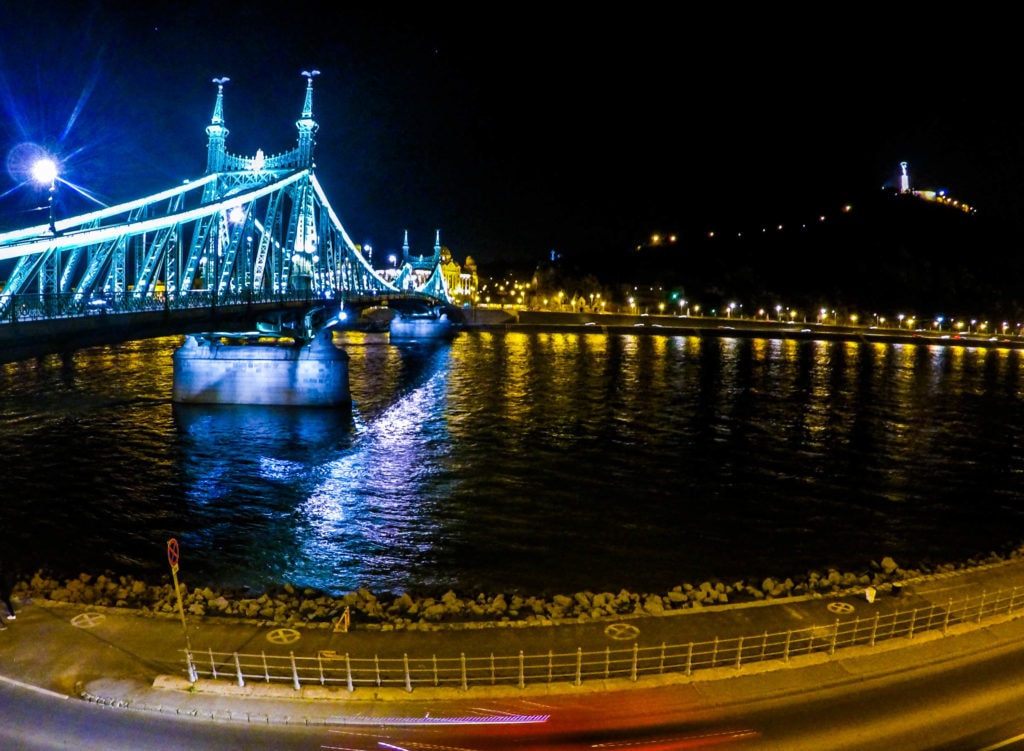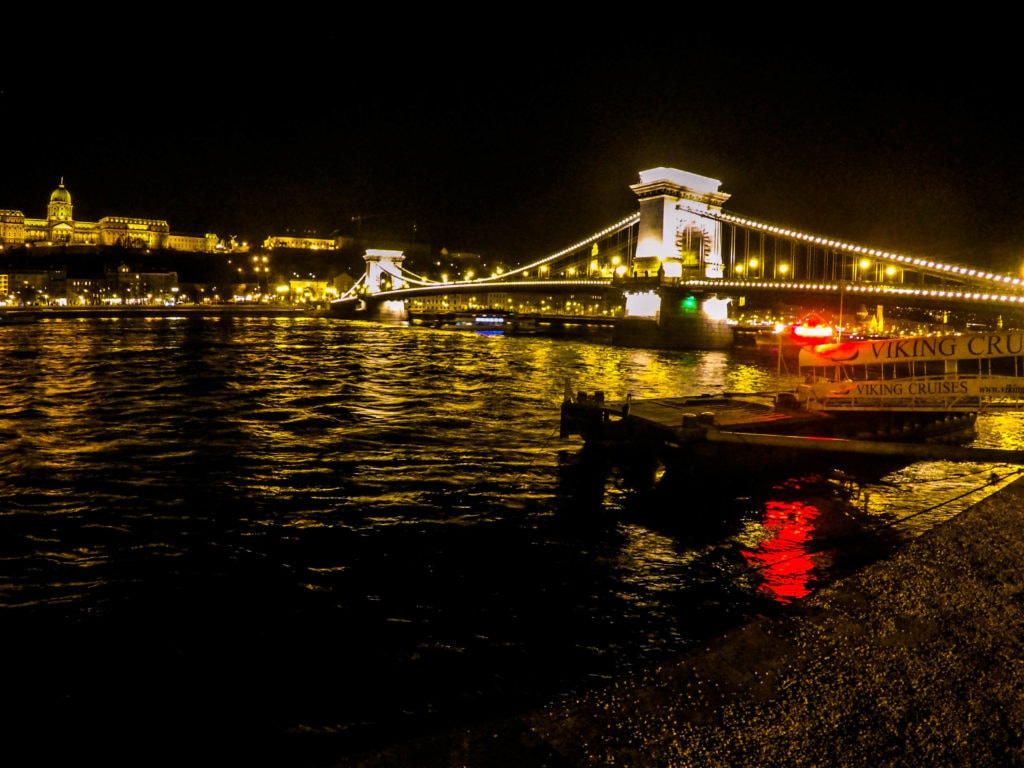 The city is completely different at night and you should consider going for a walk at night time to appreciate a whole new perspective of the city. The bridges and the main building will all be lit up at night.
Also, for some of us who like the "party animal life", you might want to go out while you're in Budapest!
The bathing culture; a myth or a tourist trap?
The famous bath culture seems to be mostly for tourists nowadays. If you are able to relax amongst a crowd you might enjoy the experience. Here I'm talking about Gellért Baths, which is super Instagrammable and also quite pricey. Of course, the building is still an architectural beauty!
If you'd rather avoid the tourist path and save a few pennies I'd suggest you target less crowded baths like the Rudas Baths, Lukacs Baths or the Kiraly Baths for a better experience.
Where to stay in Budapest:
You can find accommodation for pretty much every price range. I personally stayed at Flow Hostel. The location was perfect to stroll around the Danube and there were many good restaurants around.
Have you ever been to Budapest? What would you add to this list?
You may also like:
Get your monthly (and funny) dose of adventures! Subscribe now! #YesPlease
Are you enjoying this website?  Feel free to use my affiliate links to book your accommodation for your next adventure: Booking.com, Agoda and Hostelworld!

Disclaimer: This post may include affiliate links at no cost to you.  Happy travels!