Paris. Always a good idea. I don't go to Paris for a simple visit anymore. I go, just to enjoy a cool holiday filled with cheese and bread. Yeah. Guilty here. I just love this. I guess my French roots have to catch up with me somehow.
Paris is becoming a comforting comfort zone.  Who would have thought I could say something like this one day?  The time has come.  And I'm guessing this is a great thing!
Now when I travel to Paris I try to seek new experiences. Also, I try to catch some new vibes and discover new corners.
This time I decided to go to Paris to go for a walk. It was to walk with Interkultur, a guided walking tour company.
When I read about their tours I thought they had some very original ideas.  It seemed to be the best way to discover every Parisian corner or to rediscover "la belle" Paris.  In fact, it seemed to be the best Paris walking tours out there.
As I'm a street lover, a hidden gem seeker, it was easy to be compelled by a tour called "Courtyard and Passages of the Bastille".
It was already yelling my name… calling me! And here, I was, on my way to Paris.
Here's why you should think about rediscovering Paris or simply enjoy the secrets of this famous city!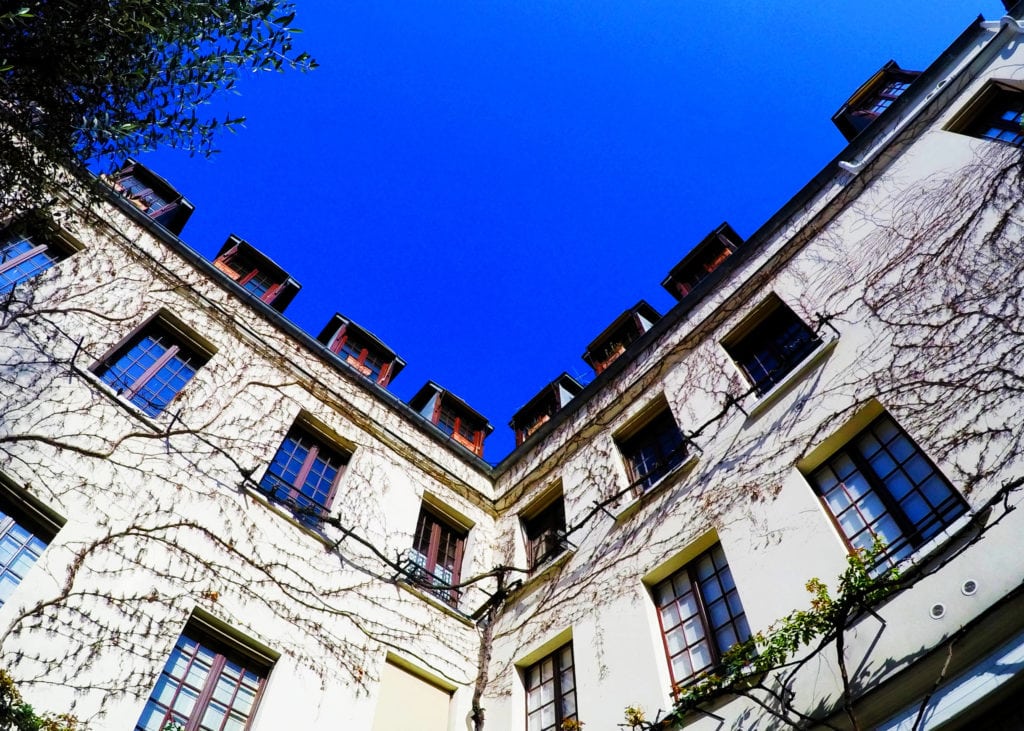 Life goes fast. And so does Paris.
Paris is a big European capital.  It's on many people's list.  It's one of the first stops many of us will take on their first Eurotrip.  There's something so romantic about it.  
But, life goes fast and we kind of forget, that it's okay to breathe, to relax and to enjoy ourselves.  
Many of us will flirt with the Parisian icons and go on a long scattered marathon around the city to see the best places that Paris has to offer.  If you're ready for a challenge, this option will surely be great!  But, there's so much more.
Walking around Paris (and avoiding the crowds) is always the best way to feel the Parisian vibes.
Do you know how many hidden courtyards are hidden around Paris?  
Did you know you could get away and find peace in the middle of the craziness, or the loudness?
The Faubourg Saint Antoine was an excellent spot to do so.  If it used to be quite noisy and busy, today, it's "rebranding" following the actual trends.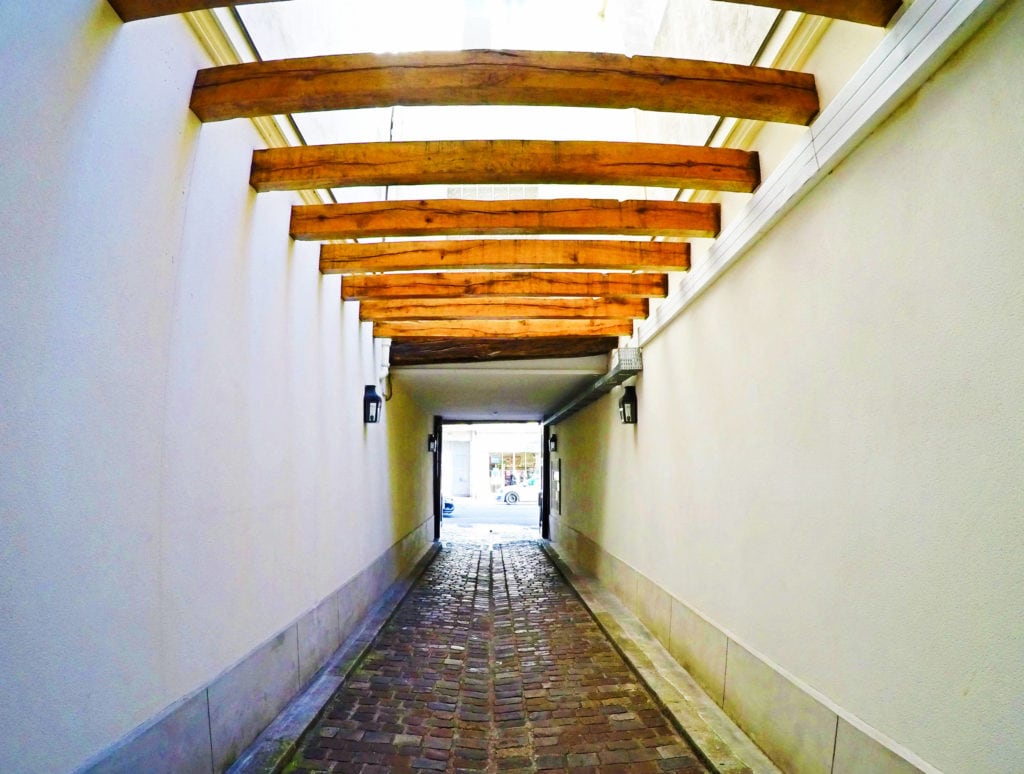 Let's close our eyes and imagine what it used to look like…. (Please, re-open your eyes and keep reading!)
Once upon a time, the Faubourg Saint Antoine was developed around the Royal Abbey of Saint Antoine des Champs.  It was where you could find over 500 carpenters working on wood.  There were many animals around, kids were playing, running around and there were these hard wood workers.
Most of them don't exist anymore, thanks to Ikea, I guess.  We are all after cheap stuff, aren't we?
Some of them still exist if they aren't struggling too much.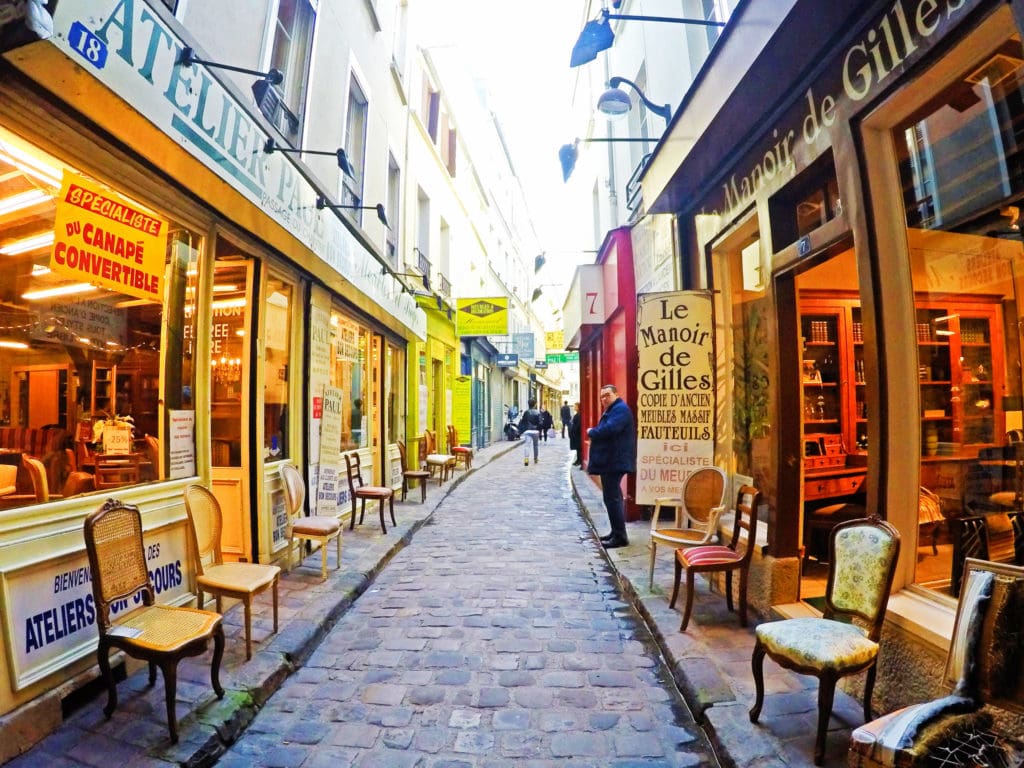 And then, we met François.  François is a passionate man.  He loves his job. He works in a woodshop where he does what he likes.  I don't encounter people like him regularly.  Life goes fast and many people seem to think it's okay to hate what they do for a living.  But, as far as I'm concerned, if I only get one chance, I'd better do something interesting with it. That's what François does.  He managed to share his passion with us and his devotion made us smile.
If you ever thought that all Parisian were, let's say, very Parisian, it's because you haven't met François yet.  He is the perfect example of kindness, of passion, of happiness. And he could easily be a great reason on his own to visit Paris.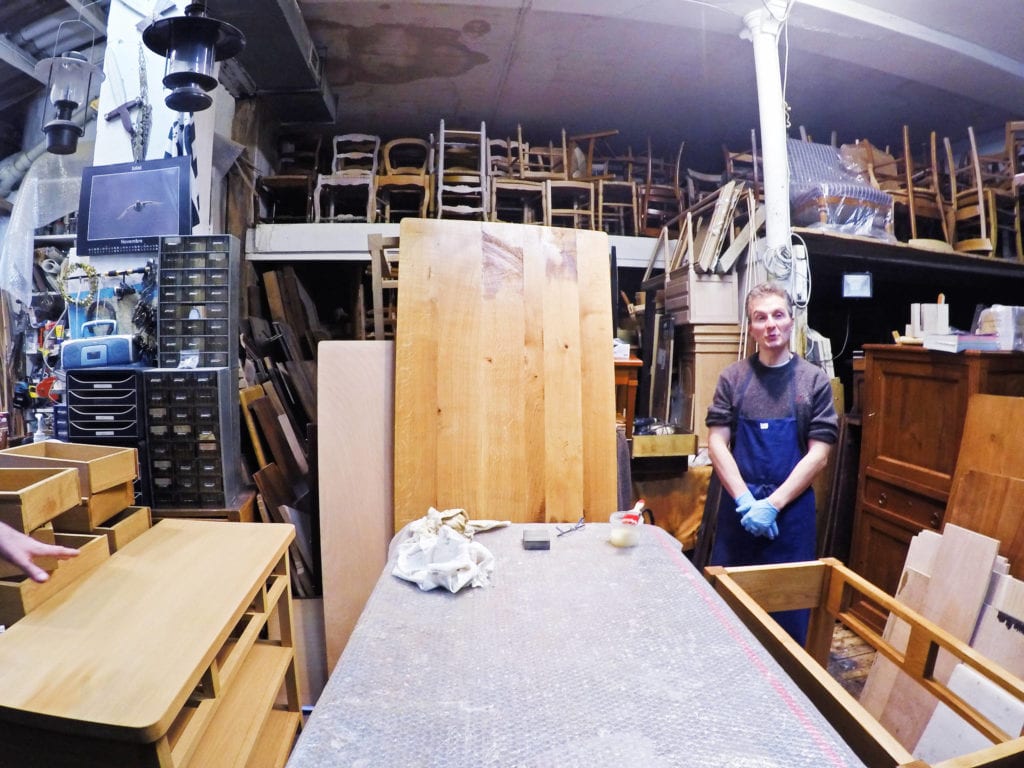 As everything seems to have disappeared and evolved to the modern world, there is proof.  Walking around this area was a perfect way to fall in love with Paris.  There are so many hidden wooden details, secret passages and pretty courtyards you just don't know about.
Because sometimes, our eyes prefer to see… I'm a rainbow hunter and an off-the beaten path kind of traveller, Interkultur offered me my favorite things on a "wood" platter.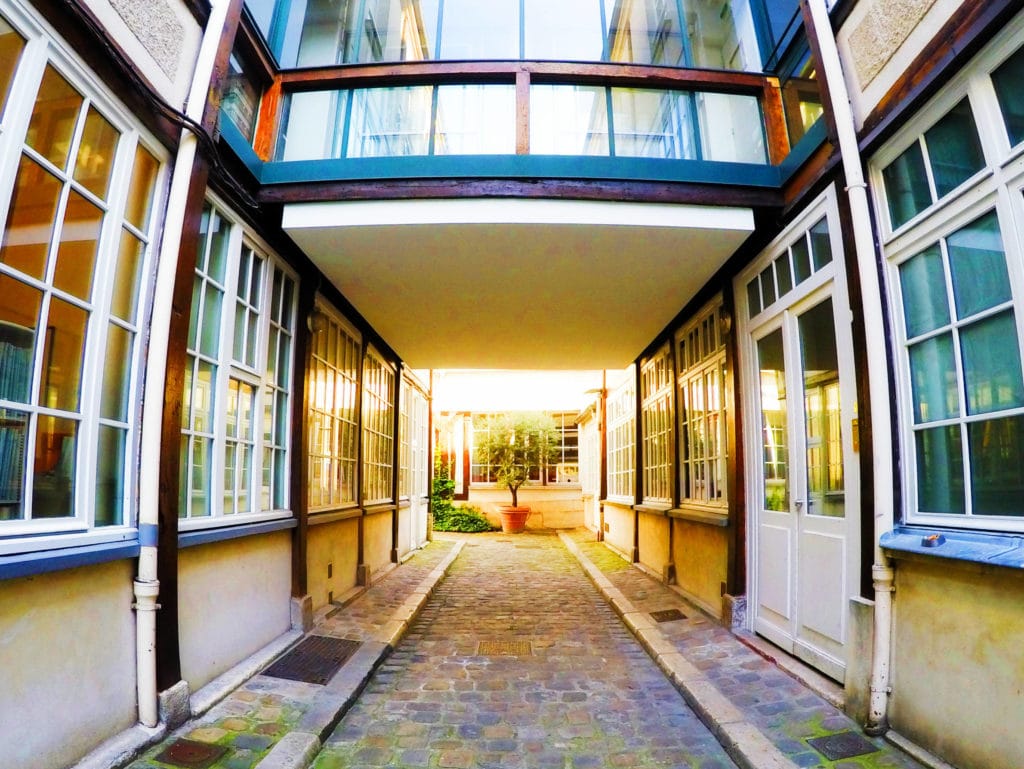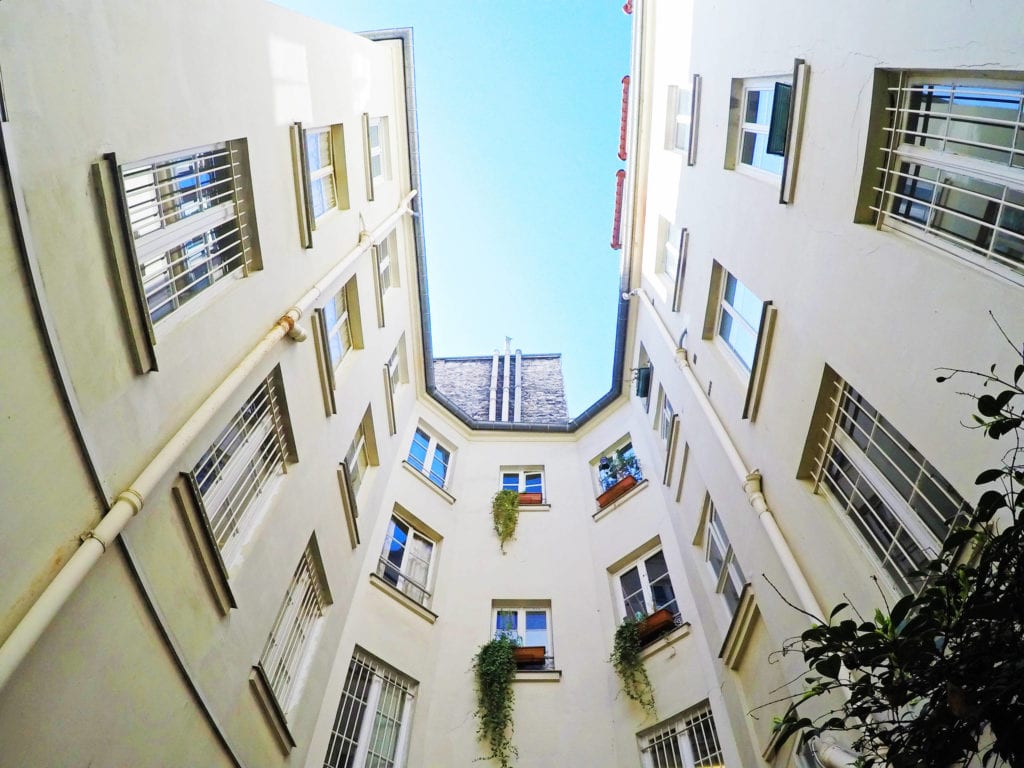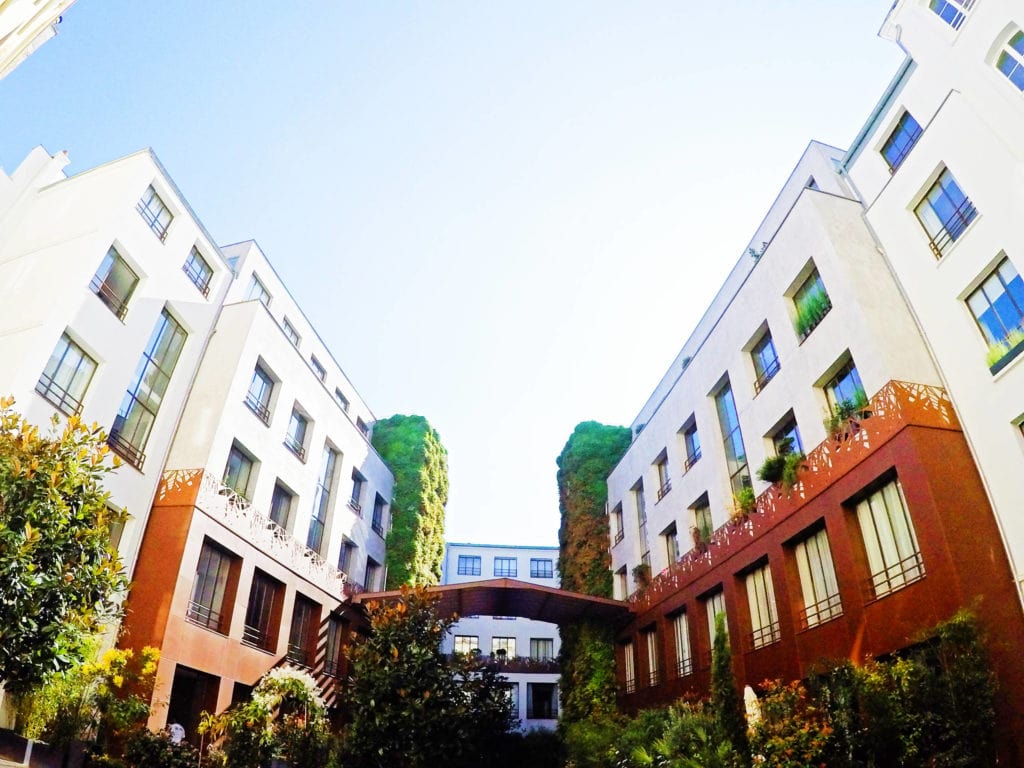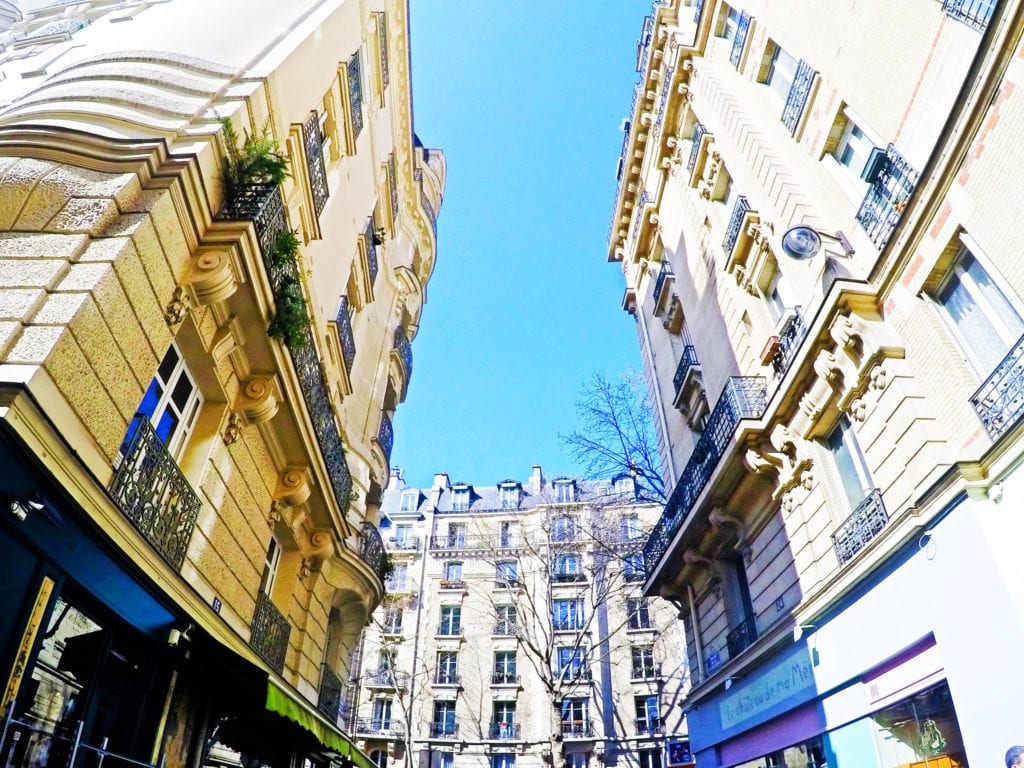 What's so special about Interkultur?
It's original.
As I was browsing through their different tours, I was shocked.  How can one company offered that many different kind of tours?  I never thought it could be possible to discover Paris under so many different angles. Courtyard and Passages of the Bastille was only one great option amongst a bunch.
It's local.
Guides are local.  They have been building their unusual tours by living around… for ages!  They know every corner's history and can share with you some of their favorite recommendations as you go.  If you think you could discover everything yourself without a guide, think again.  They will bring you to some spots you would never dream of finding!
It's small.
Who likes to be part of a big tourist herd?  I hate it. I like to be part of a small group where it's intimate.  They keep it small to make sure you'll get the best experience out of it.
Have you been to Paris?  What was your best discovery?  Would you go on a tour with Interkultur?
Are you enjoying this website?  Feel free to use my affiliate links to book your accommodation for your next adventure: Booking.com, Agoda and Hostelworld!
Disclaimer: I had a complimentary tour with Interkultur in exchange of my time for writing this article.  As always, all opinions are my own and I hope you're going to have the chance to fall in love with another side of Paris too!