There are many things to do in Majorca.  Beach bumming, hiking and simply relaxing should take most of your time.  As always, I try to involve my followers when I go on a trip.  Everybody was talking about Sóller. I simply had to see for myself. It would be another long journey by bus. (This would have been easier to hire a car, but as I haven't driven for nearly a year, I wasn't feeling super confident about this.) Two hours and a bit later,  I was arriving to Puerto de Sóller.  You know; the kind of scenery I fall for. Colorful, quiet and with a pretty good ocean soundtrack.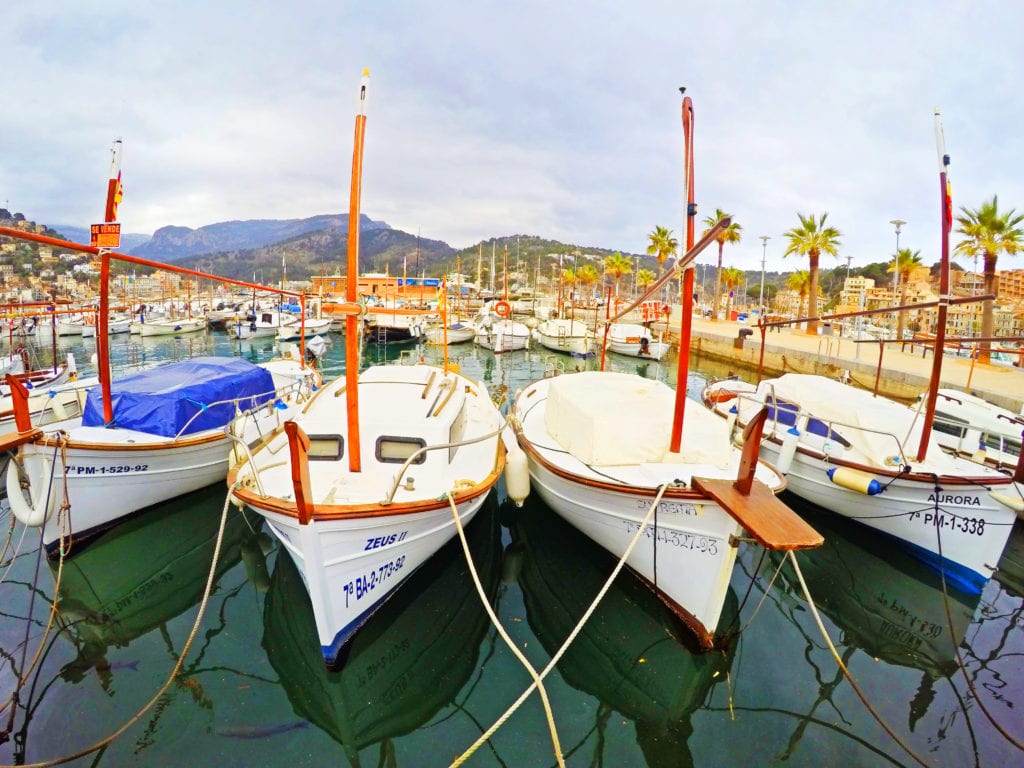 ---
I was pleased. In fact, I tried to put my GoPro back in my bag at least 10 times. It only lasted 5 seconds every single time. Yes; it was a photographer heaven (not that I could call myself a professional photographer)! Picturesque, rustic and peaceful are the three words I'd use to describe the views I got from Sóller.   
I have no idea how this area would look during peak season, but during the winter, I didn't feel overwhelmed by crowds. In fact, there were only a handful of us.
I hope these pictures will convince you to visit Sóller and to go a bit further.  Personally, I haven't spent one minute in Sóller town. It was a bit too touristy for me. Instead, I chose to walk in direction of the prettiest mountains around. I ended up walking in a fairy-tale of a countryside. (Because, yes; it does exist.)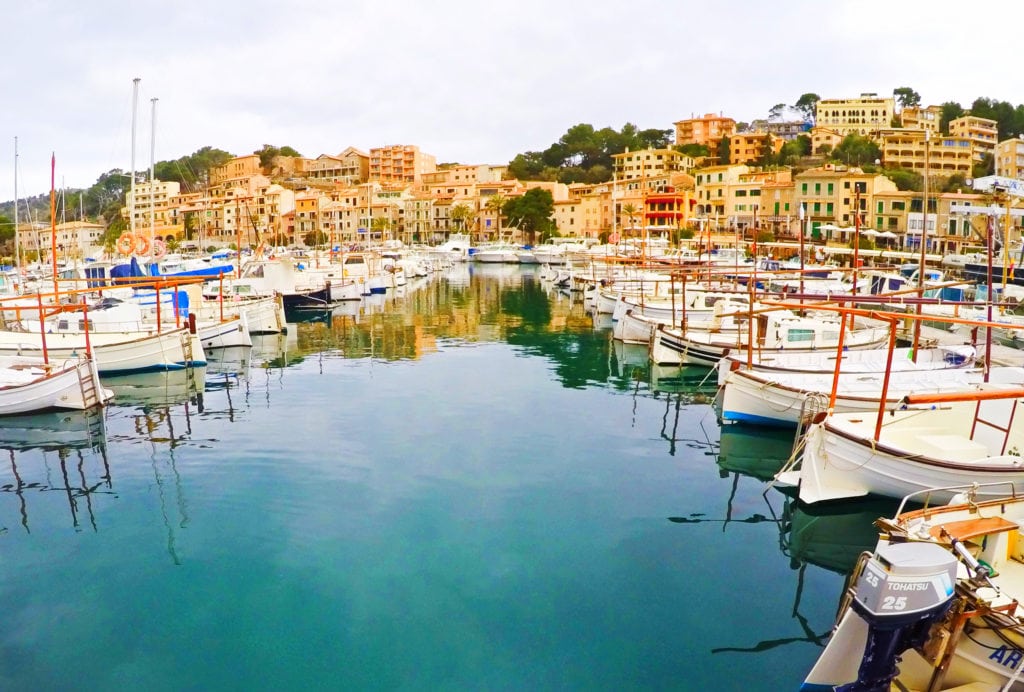 You get the best on Earth. Where the sea meets the mountains.
As long as I'm surrounded by a gorgeous surrounding,  I'll be happy. Mountains make me happy. So does the sea.  When I get both at the same moment, I can't stay calm!
This happened in Sóller.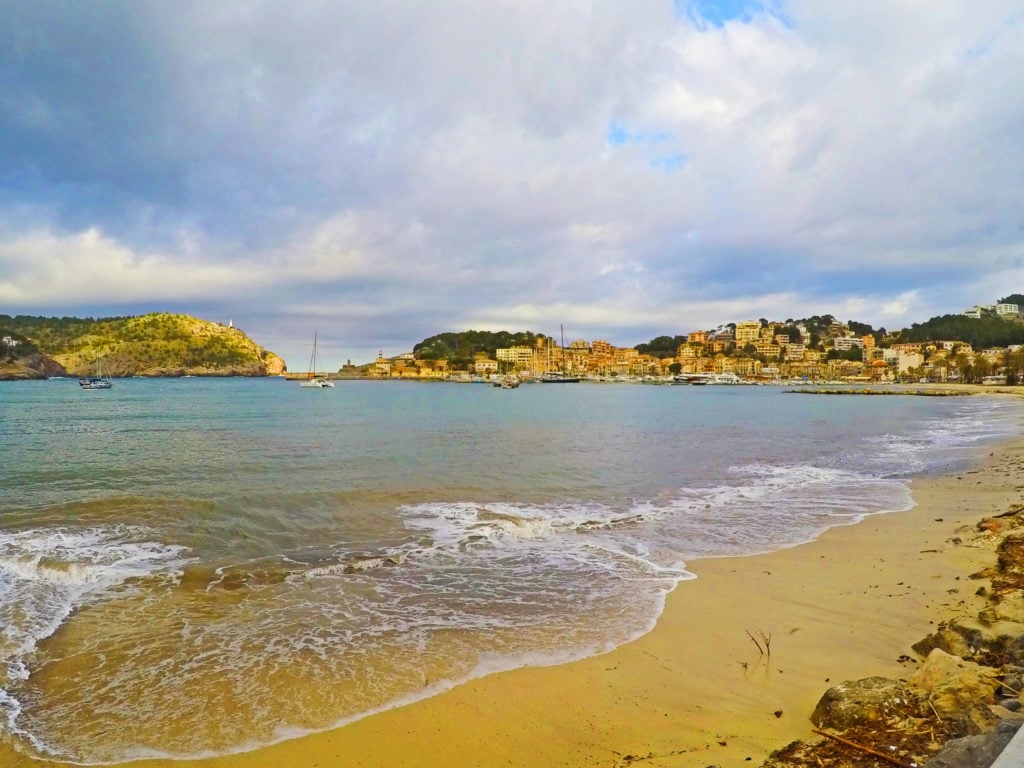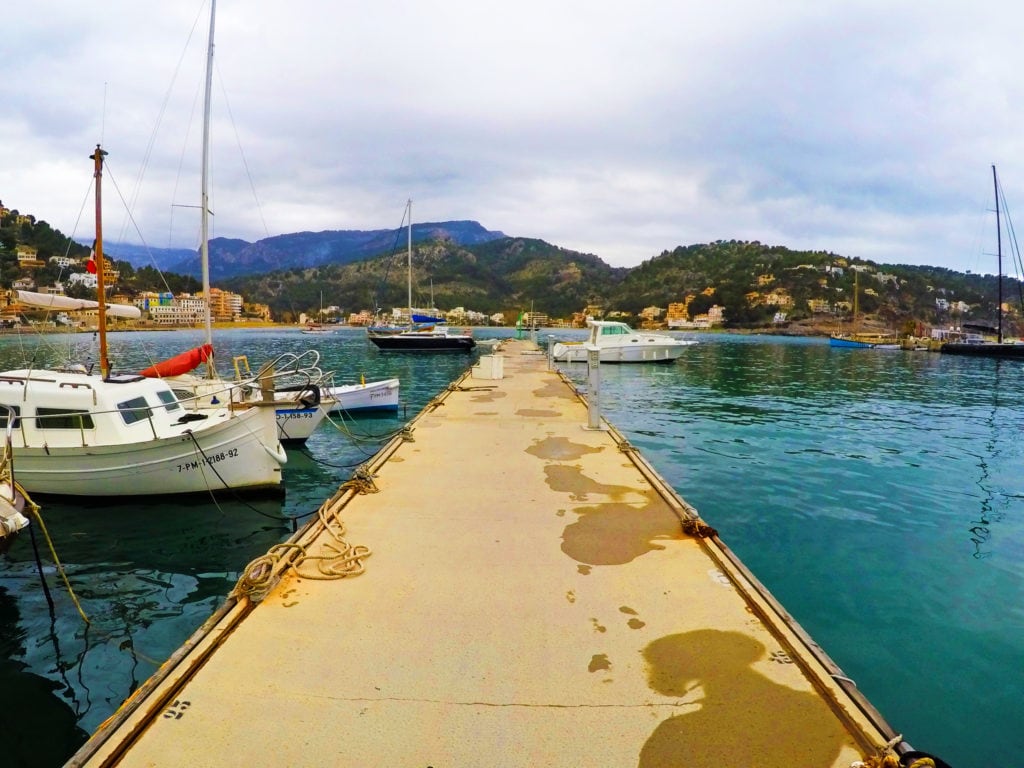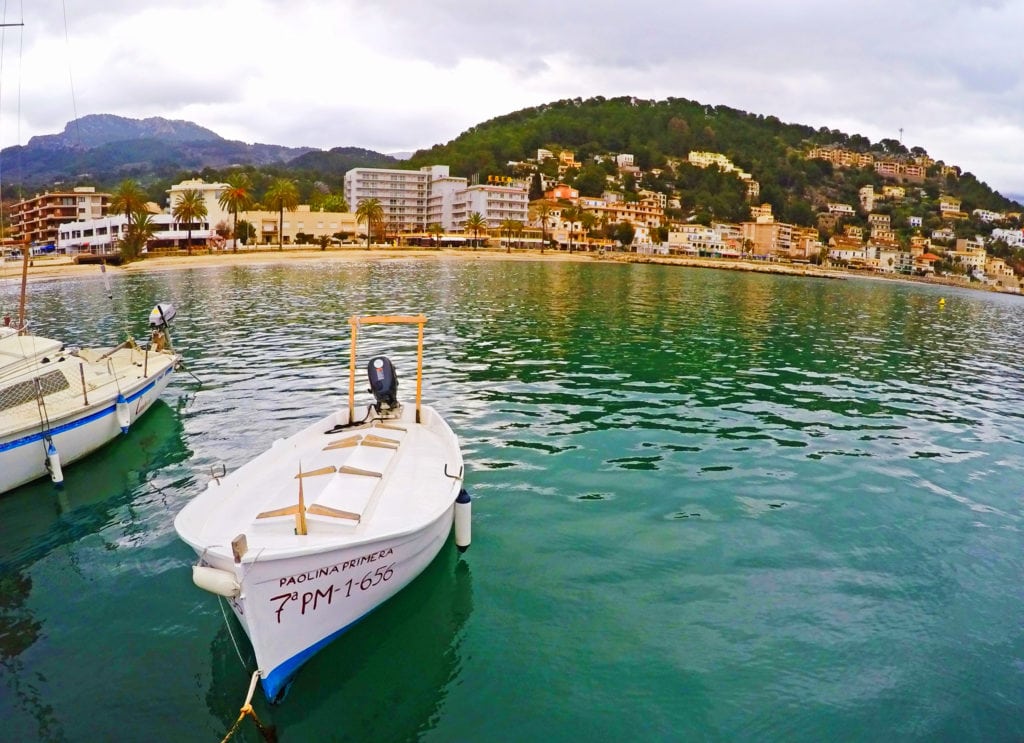 The colorful streets will enlighten your "grey" days.
If you follow me on Instagram,  you know how much I love colors.  If I can get a blue sky and colorful scenes, then, it doesn't get any better!
Getting lost around Sóller was super entertaining.  There are many cats around and you can understand why; they simply love playing around with a view. Then, you can even go further up to get a better view. There's also a spot where you can admire the cliffs and the infinite sea.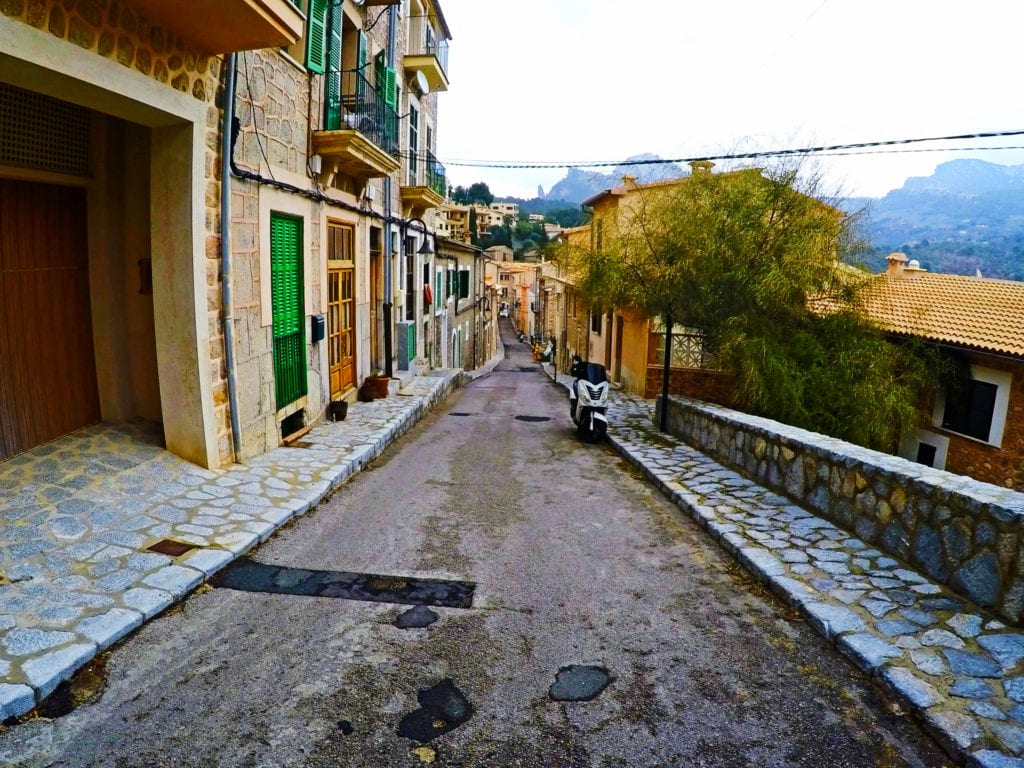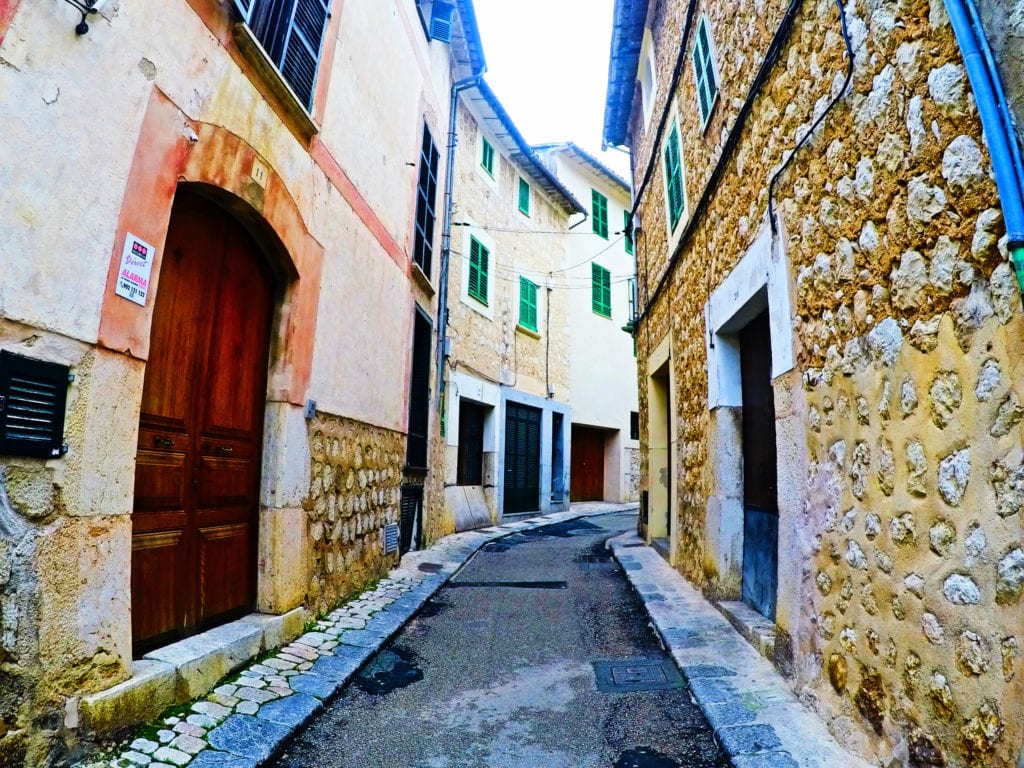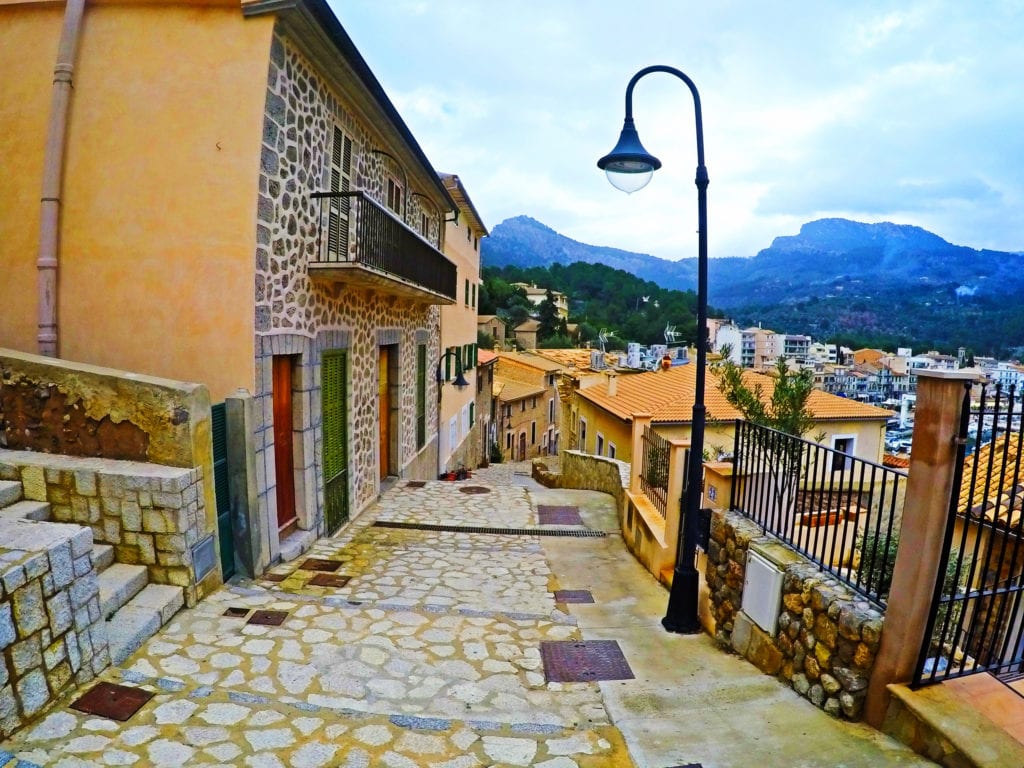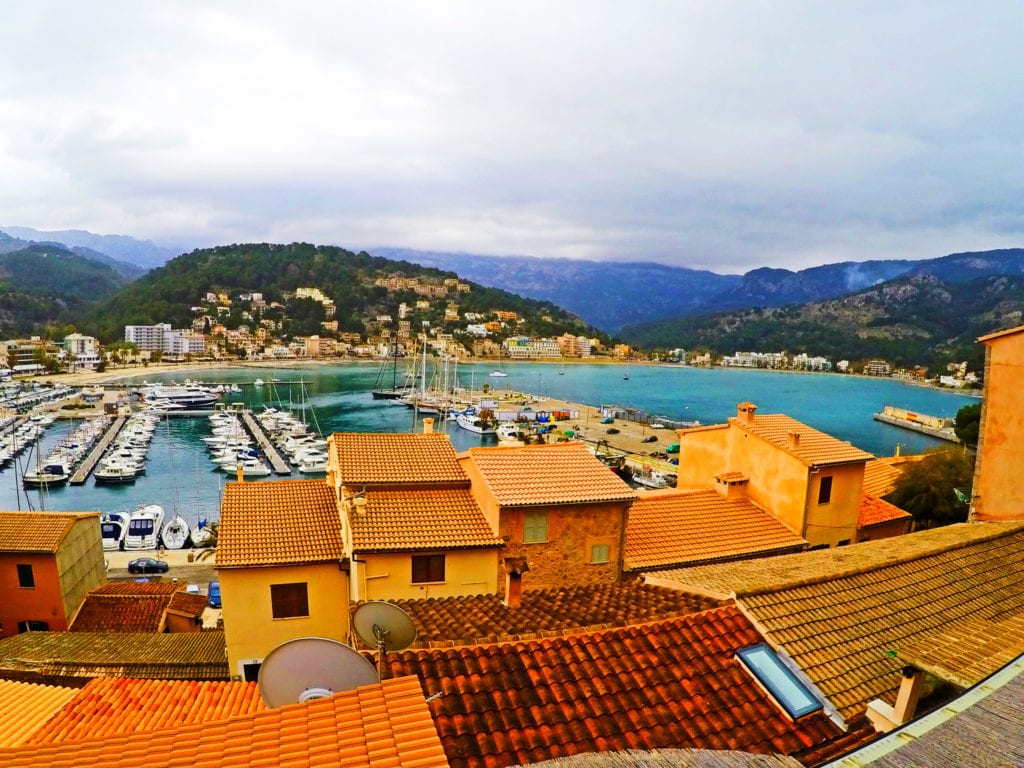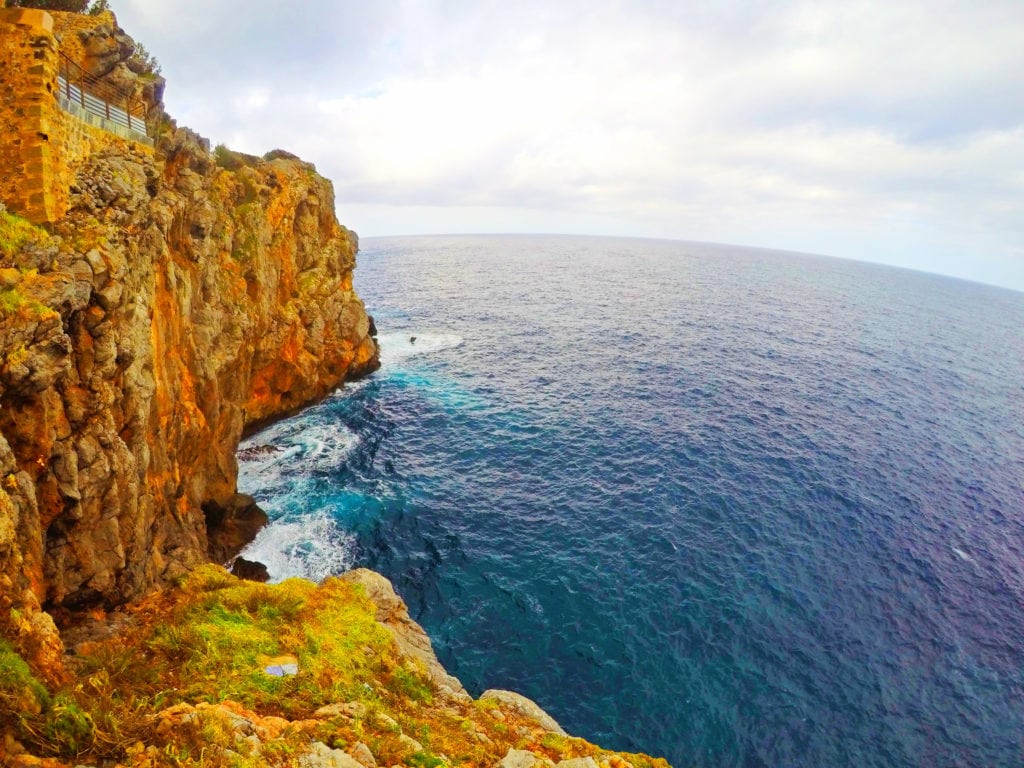 Yes. I did it. I had to go on that vintage tram.
There's a cool vintage tram that link the port and the town.  Even though, it's not that cheap, it will provide you with amazing views.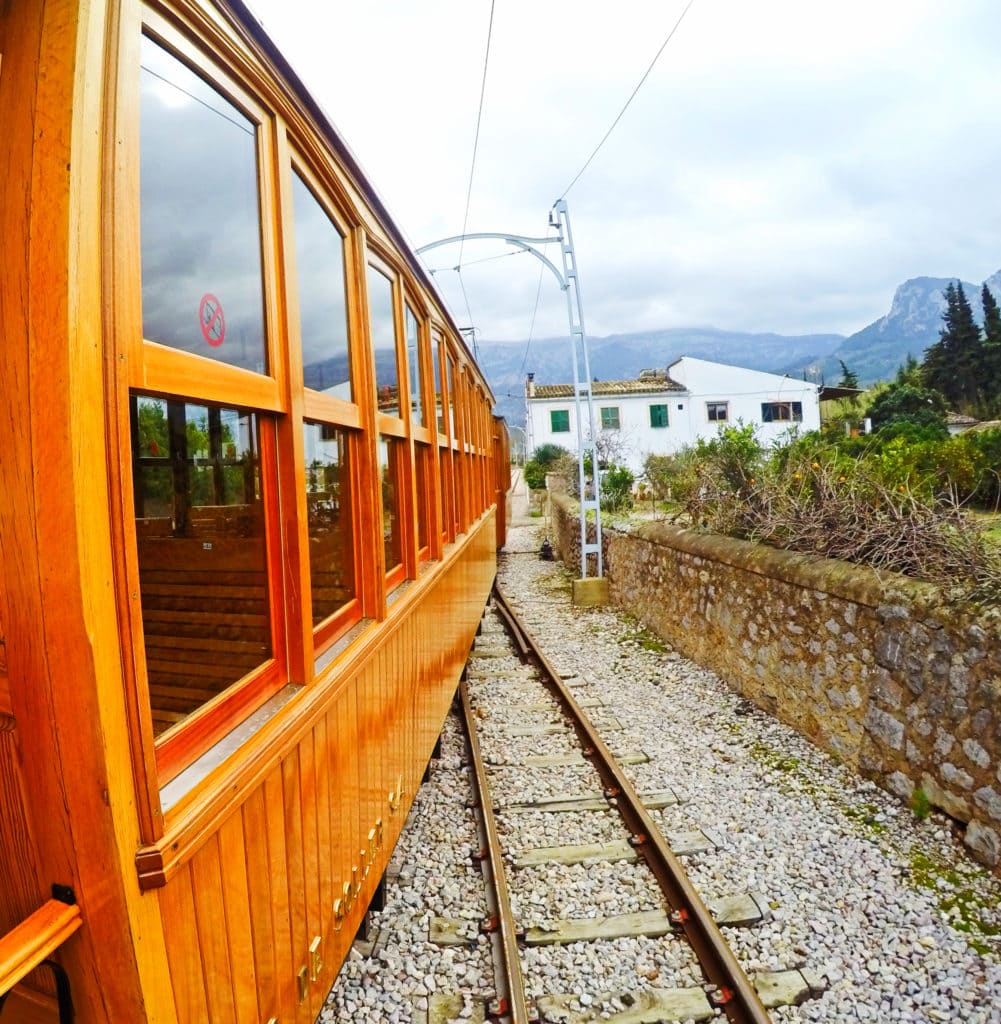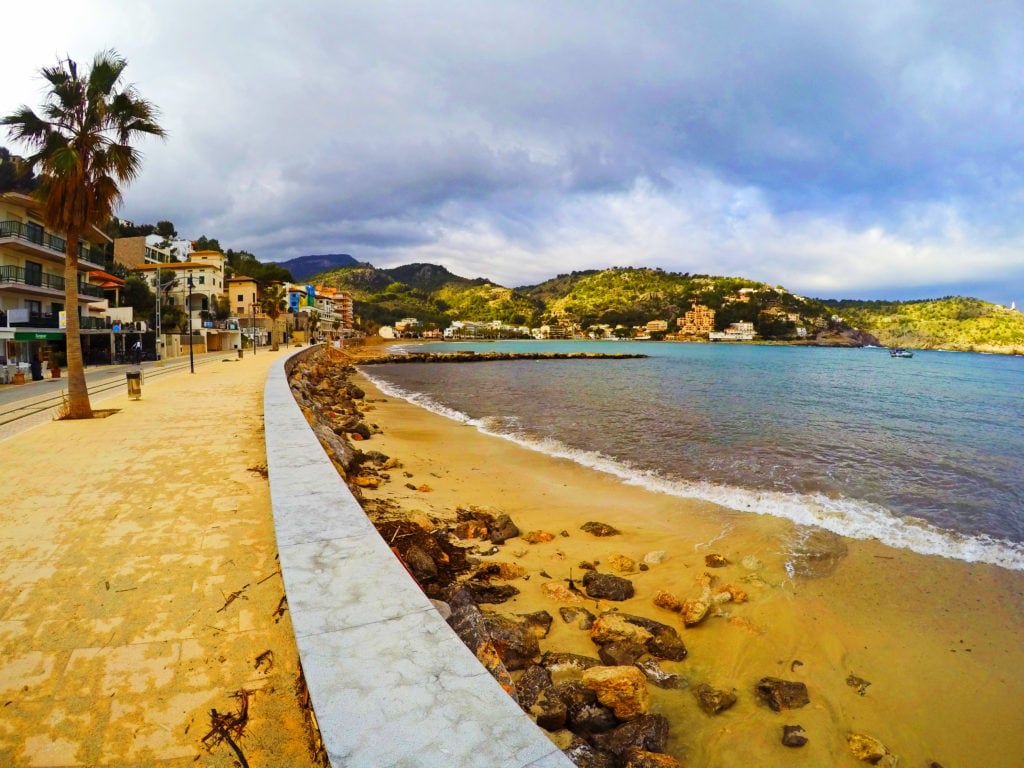 Even the countryside is sexy in Majorca.
I spent roughly two hours wondering around the countryside of Sóller. Yes, I might have been lost at some point but it was more than worth it.  I didn't expect to see that many shades of greens around the island. (Fair enough, they had an unusual quantity of rain lately.)
Oranges and lemons. Gorgeous backdrop. It can't go wrong.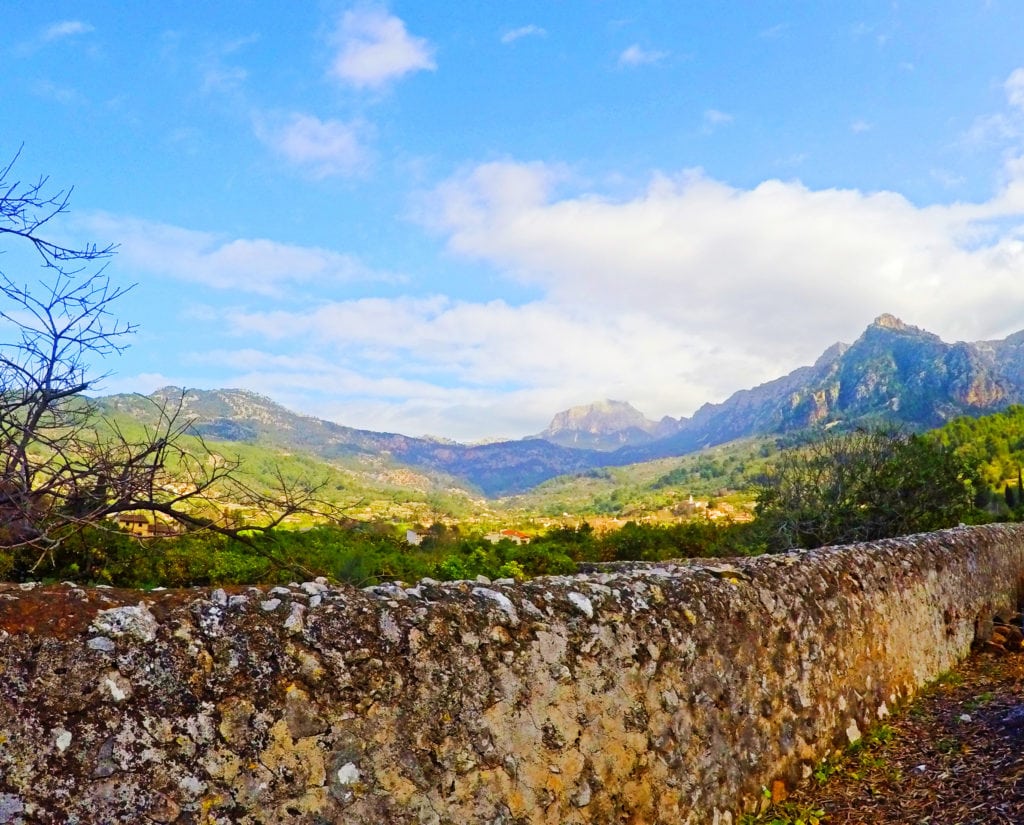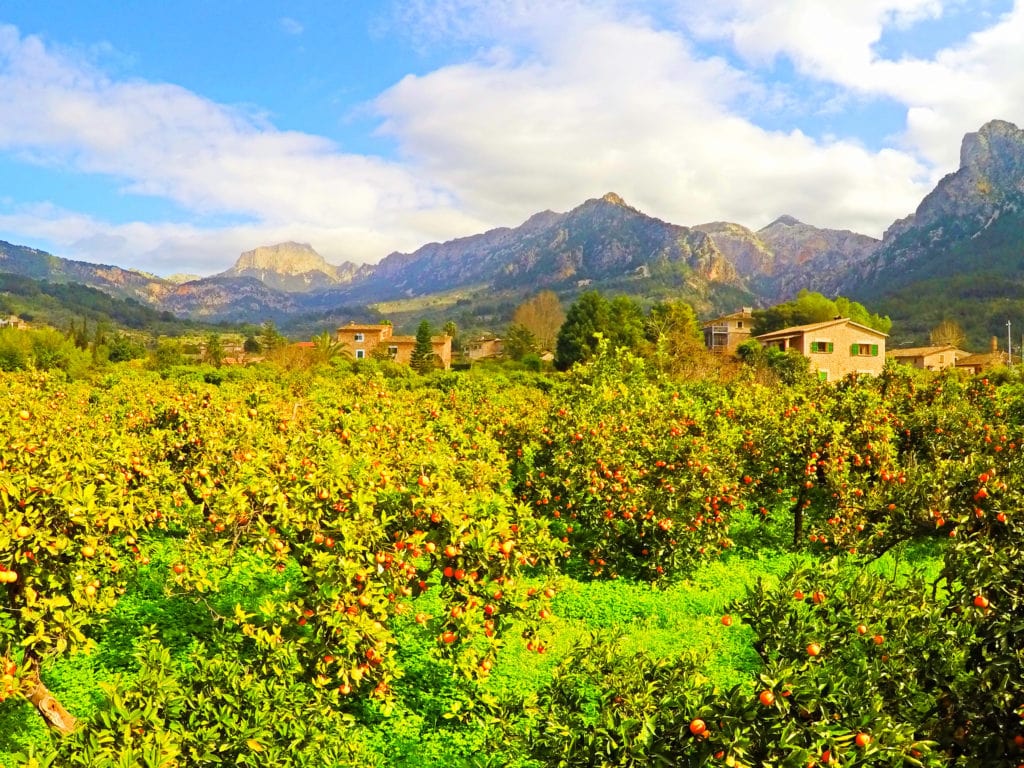 One more time, I  fell in love with a place. This time it was with Sóller.
Thanks to Ferrer Hotels for hosting me during my short holidays in Majorca. They are located in Alcudia, another place that should go on your Majorca itinerary.
Are you enjoying this website?  Feel free to use my affiliate links to book your accommodation for your next adventure: Booking.com, Agoda and Hostelworld!