I couldn't say no to a short holiday on an island; I love being on an island.  I love the feeling of being far, alone, secluded. This time, it was in Majorca.  As always, I didn't research too much.  I just knew it would be off season and Google Images was telling me it was about to get super pretty!
---
Is Majorca expensive?
Majorca isn't the cheapest destination.  If I compare it to Malta, it's much more expensive.  Although, it is still possible to travel to Majorca on a budget.  This article will help you make the most of your cheap holidays to Majorca by sharing with you my budget tips and recommendations.
Where is Majorca and how to get there
Majorca (also known as Mallorca) is one of the Spain's Balearic Islands and is located in the Mediterranean Sea.  Palma is the capital and it's also where you will find the only airport on this island.
You can find cheap flights to Majorca from pretty much anywhere in Europe.  To give you a rough idea, I managed to find round-trip flights for those prices in March 2017.
From London: EUR 33
From Paris: EUR 60
From Amsterdam: EUR 82
From Rome: EUR 44
From Valencia: EUR 55
Obviously, these prices are only there to show you it's possible to find cheap flights to Majorca.  Prices will change depending on your location, the season and deals!  I went to Majorca back in Feburary 2017 and it cost me around EUR 40 for a multi-destination from Spain to England.  Low-cost airlines like Ryanair are pretty affordable, aren't they?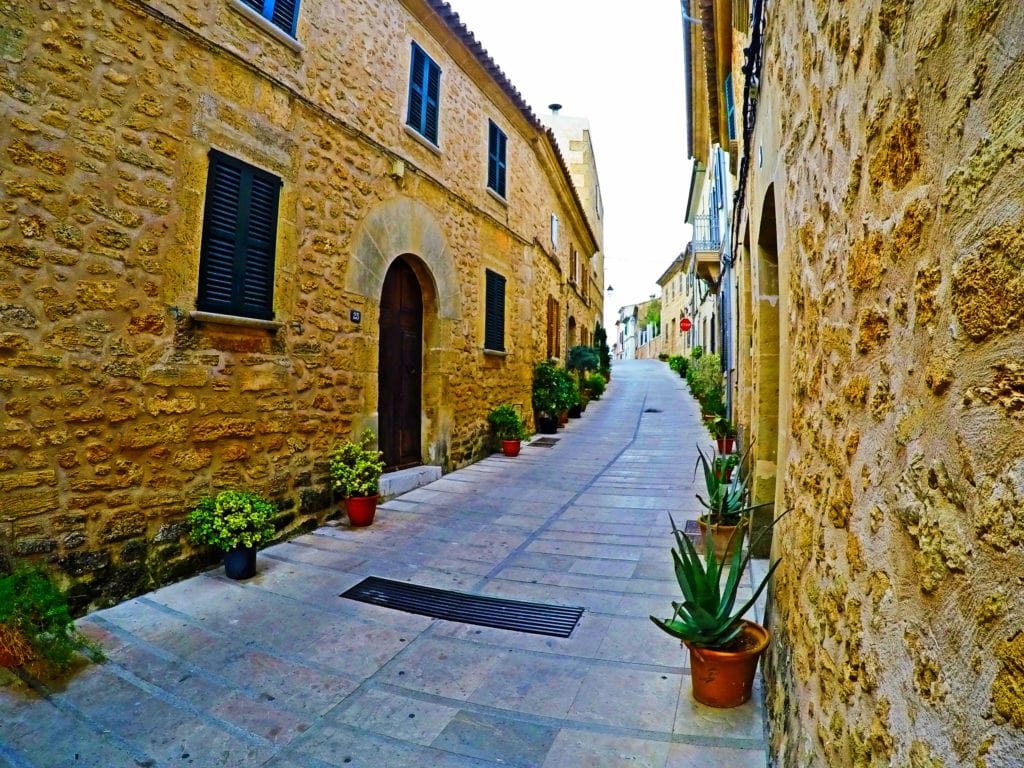 Where to stay in Majorca
There are many places you could stay in Majorca.  If you're after the cheapest places to stay, then you should consider staying in Palma.  I heard many things about Palma and I went to visit for myself.  It's quite a busy area and way more touristy.  Although, it's quite convenient as there are many shops around and it's close enough to the airport.
As public transport isn't the strongest point in Majorca, you could also easily draft an itinerary and move around the island along the way too.  This would involve more packing and unpacking, but this way you could make the most of the island.  
Personally, I decided to stay in Alcudia, which is in the Northern part of the island.  This area isn't touristy at all and it's gorgeous.  I had the privilege to stay in one of the Ferrer Hotels which offers a kitchenette and an amazing breakfast buffet. During peak season, they also offer shuttles from the airport.
Very pleased by my room at @ferrer_hotels – Bonus: I love my balcony!#Mallorca #Spain #Hotel pic.twitter.com/WI16A70uVS

— A Broken Backpack (@Abrokenbackpack) February 22, 2017
Hostels in Majorca
If you'd rather stay in hostels, most of them are located around Palma.  If you're thinking of spending a few nights outside Palma, then you should know it's a bit more expensive.
How to get around
Public transport isn't that cheap!  The airport bus will bring you to Palma for EUR 5.  Then, in Palma, public buses are EUR 1,50.  If you're heading outside of Palma, buses will charge you depending on your destination but you can expect to pay easily around EUR 5.  
There are other options like train and trams, but it doesn't necessarily cover your destinations.
Public transport in Majorca isn't super popular.  Most of the people have their own car which explains the expensive fares and the lack of routes.  You need to plan your days if you don't want to miss the last bus or even get trapped somewhere for a few hours.  Good news; buses were never late.  In fact, they were mostly in advance.  So, you might want to be at the bus stop earlier, just in case!
Car hire in Majorca
Hiring a car in Majorca seems to be the smartest way to travel around.  This way you won't have to wait for the bus and you'll be able to cover more distance/places.  It doesn't have to be expensive.  I found that some companies had great deals especially if you are planning on renting for a week.
Bicycle hire in Majorca
Another popular way to get around would be by bike.  You can find cheap rental bikes pretty much everywhere.  Although, if you're travelling off season, you should definitely ask the reception of your hotel which shops are open.  Google was telling me that many shops were open to realize that all of them were closed. Majorca 1 – Melissa 0.
Eating out
I cooked my own meals most of the time as I was staying in an apart-hotel.  If you want to eat out, you can find meals for more or less EUR 10.  Supermarkets can be quite small if you're outside of Palma and as you're on an island, prices are always a bit more expensive than usual.
Is sightseeing in Majorca expensive?
Most of the places you'll see around Majorca can be seen for free.  Nature seekers and beach bummers will be please to enjoy the best places around without spending money.  
Verdict: I managed to keep my trip cheap while I was in Majorca.  Although, if you're after the cheapest island to visit, you might want to check out Malta instead! Both are really different so it all depends on what you're hoping to see!
You might want to read this Full Guide to Mallorca – this was created by Ferrer Hotels.
Are you enjoying this website?  Feel free to use my affiliate links to book your accommodation for your next adventure: Booking.com, Agoda and Hostelworld!