That typical question; Where have you been so far?  As soon as I mention Myanmar, I get many more questions.
How was it? Did you like it? Where did you go?
I have an easy answer too: You need to go to Lashio!
Lashio was my favorite destination in Myanmar and here's why you should add it to your Myanmar itinerary.
Most travelers will stop in Mandalay or Hsipaw and then, they will head south.  Lashio is the next stop, a bit further north and it is accessible by train or by bus.  Here I was, ready to buy my bus ticket.  The old lady looked at me and kindly told me that there are no foreigners allowed in Lashio. I had to go; I had a tour organized in Lashio. She called another bus company and there I was, ready for a new adventure.
That tour was organized by Myanmar Adventure Outfitters and if you decide to visit Lashio, I strongly recommend you organize your trip with them.  3 days.  3 awesome days.
But, first, let me introduce you the owners and the concept.  Byron, a friendly Canadian, and his wife decided to start their business in Myanmar.  The goals are simple; share the beauty with travelers, customize a trip that fits your interests and brings new opportunities to the people living in the villages.
Let's be honest, chances are unequal in life and this is regardless of the country you are born in.  Once you are born, you have no idea what's waiting for you.  Opportunities? Poverty? Lovely family?  And this is just to name a few…  I first saw that reality when I was in the Philippines; I met some people in the rice terrace villages who never went away, who can't afford to send their kids to school… This reality is pretty much the same in Myanmar.
Byron and his wife have lived abroad many years already; educating small communities and trying their best to give something back to the people; opportunities.  They have been building a relationship with villages to create a unique experience but also to bring a new resource to the village.  They are also trying to implant a project to teach English to the kids during the summer holidays.
Day 1 AKA Burma Off The Beaten Track
On Day 1, we hopped in the truck and drove in direction of a Shan village.  Byron dropped the four of us; his wife, two local girls, and I.  We walked a few kilometers to reach the village.  It was already fun; we crossed a river and we also got covered in mud!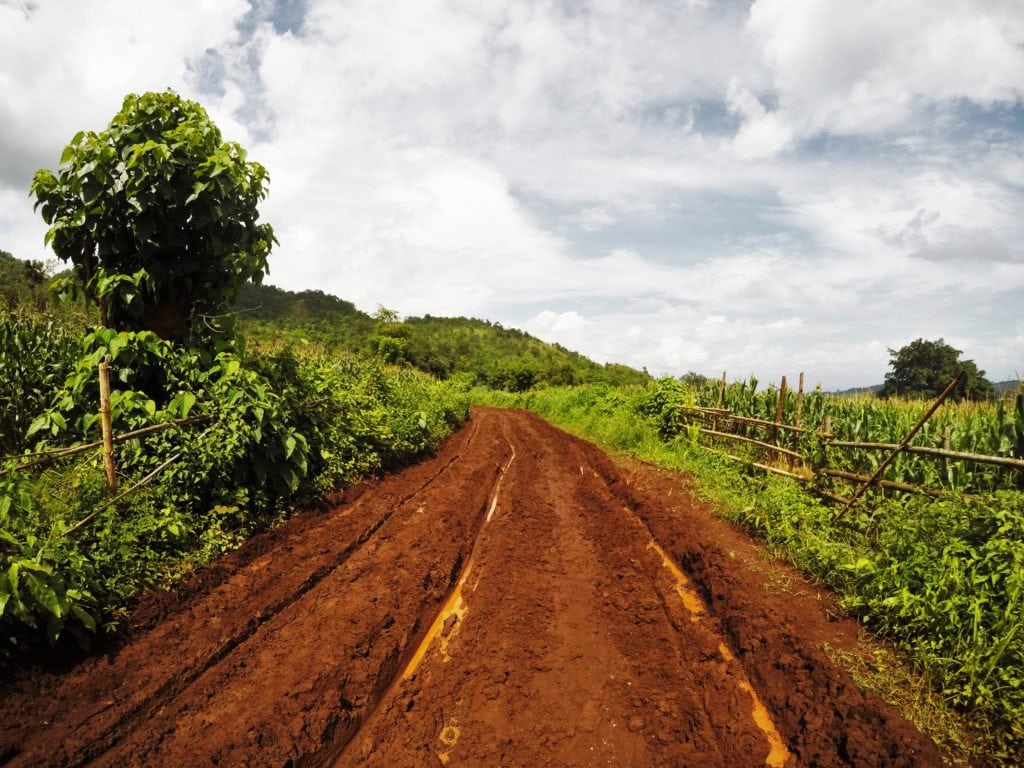 Then, we met the lovely family.  It was the first time they were hosting foreigners for a night. The kids showed us the most beautiful waterfall I have seen so far.  Let's say that it isn't a bad backyard!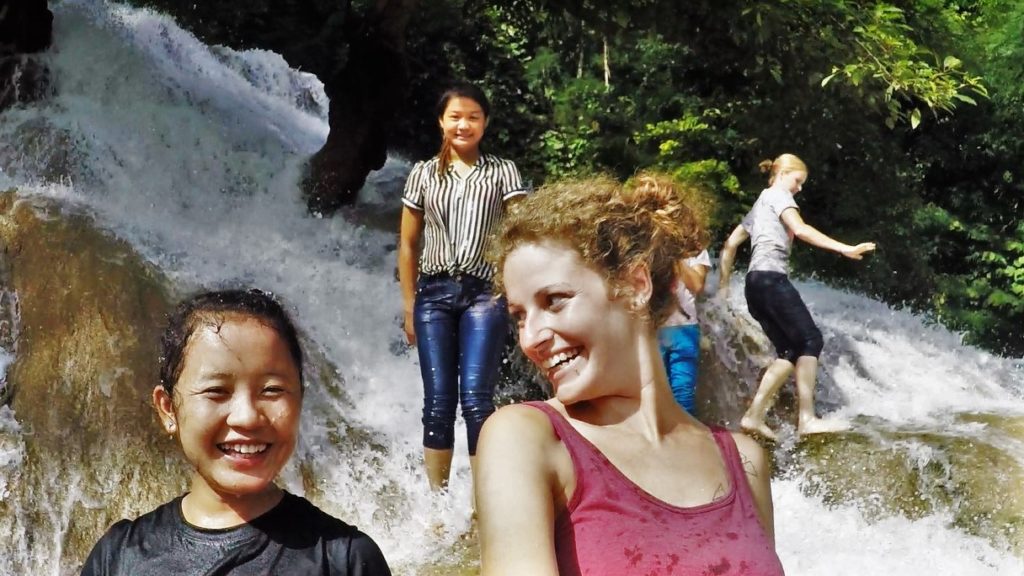 Afterward, we had a traditional bath in the river, trying to understand how to keep ourselves secret by using a special robe.  The struggle was real!  Fair enough, the kids around had a lot of fun watching us!
It was truly a great experience.  You don't need to speak Shan.  They don't need to speak English.  Your smile is the only thing you'll need out there.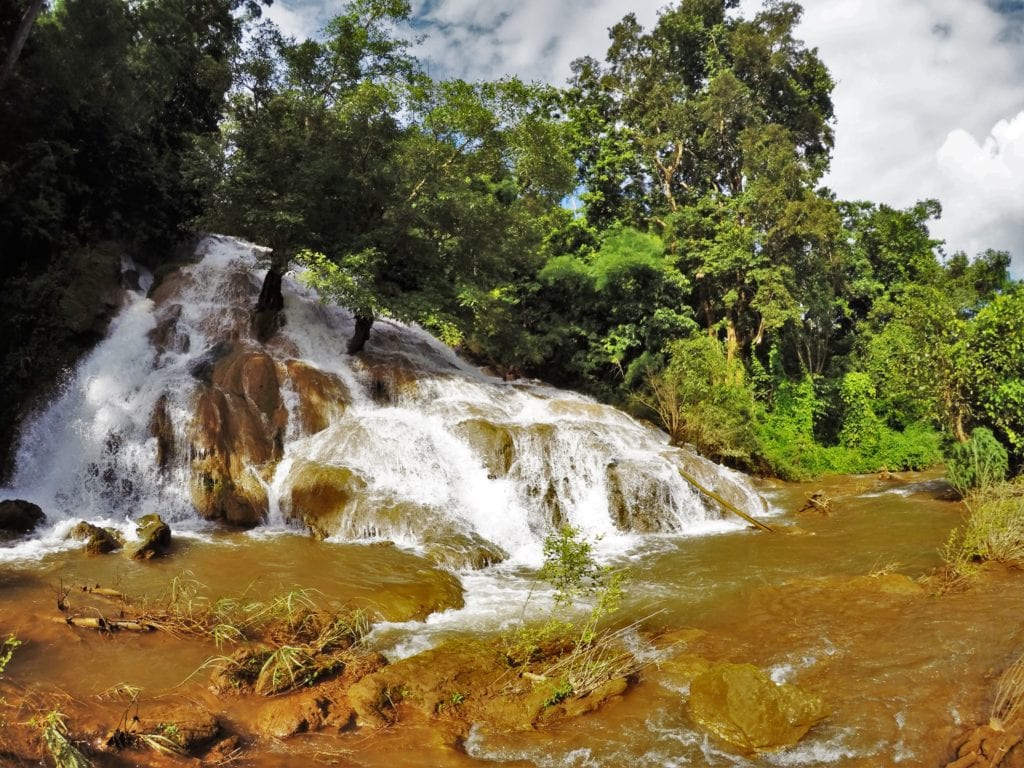 Day 2 AKA Burma Motorcycle Tours
We walked back and we were getting ready for completely different adventures; a motorbike ride on the Burma Road to the Chinese border.  On the way, we met some locals, enjoyed great meals and we simply admired the views.  It was absolutely stunning!  But, I'll let the pictures talk for themselves.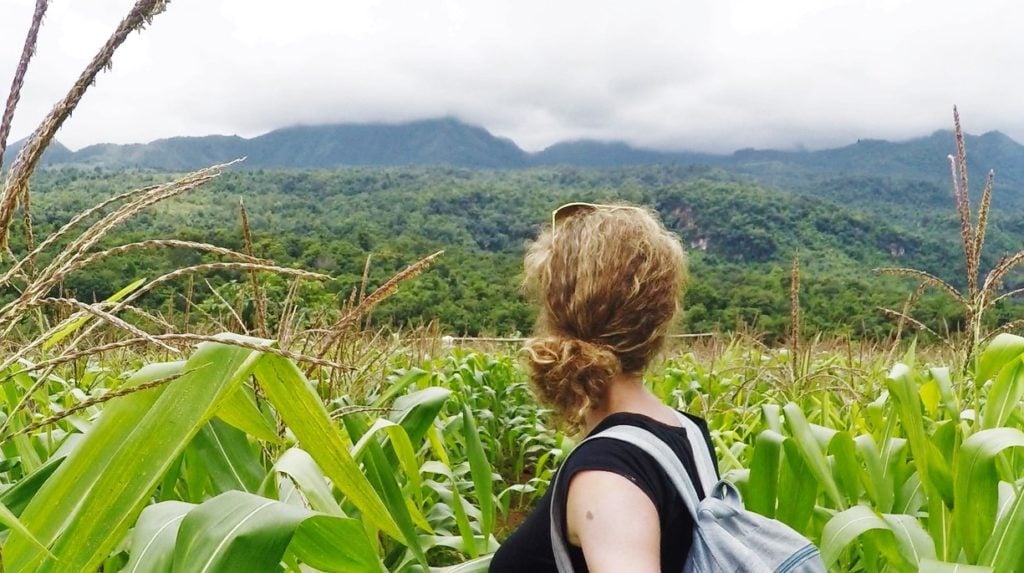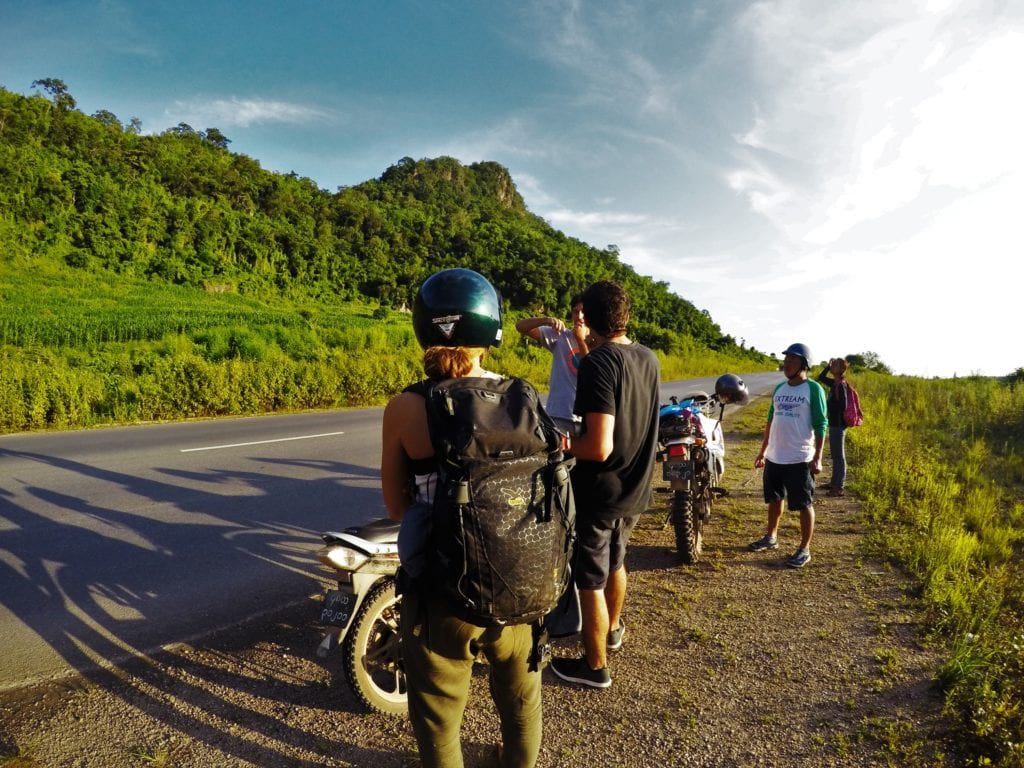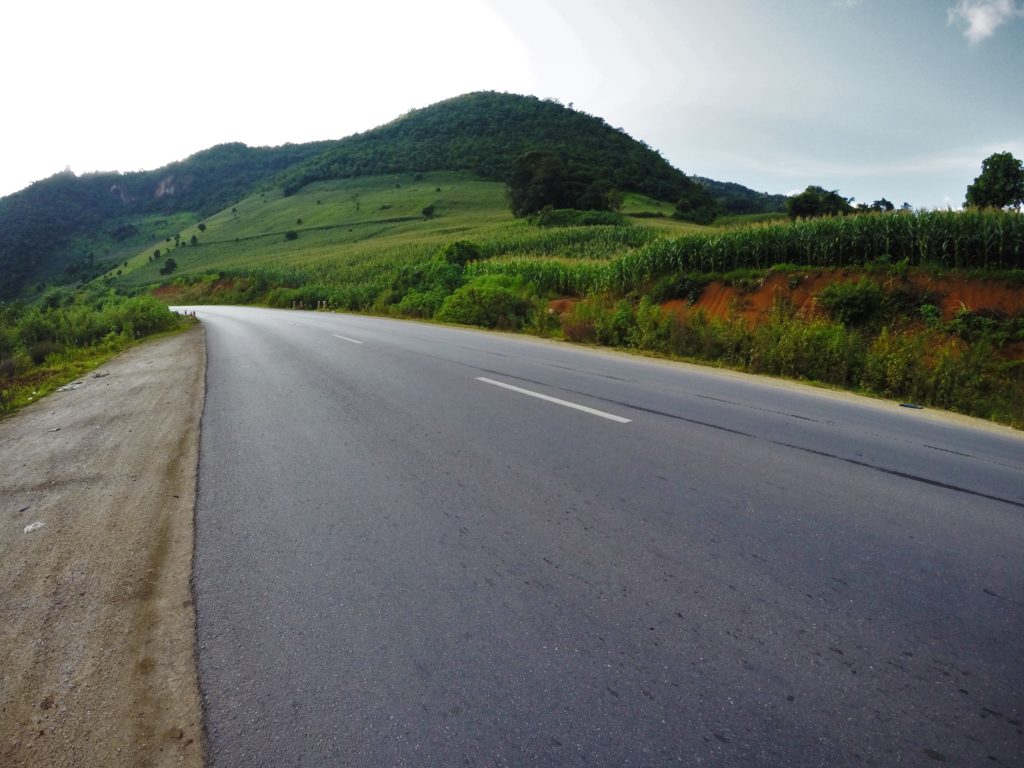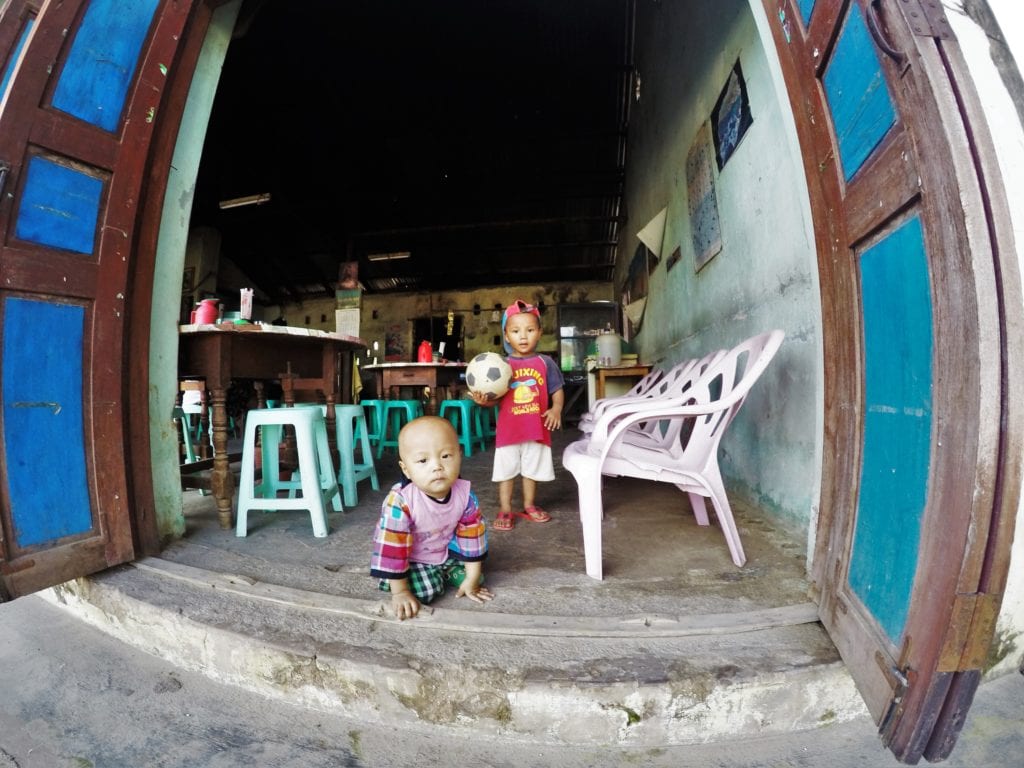 At the end of the day, we got a nice meal cooked for us; Western Food!  Tacos it was and believe me this was the best tacos I had in ages!  Who can say no to tacos anyway?
Day 3 AKA Waterfalls in Myanmar
On the last day, we went hiking a massive waterfall.  We drove to a little village and then started to head down.  Two options; chill out at the base of the waterfall or hike through the waterfall!  This was probably one of the biggest waterfalls I have seen in my life!  It was massive and pretty impressive!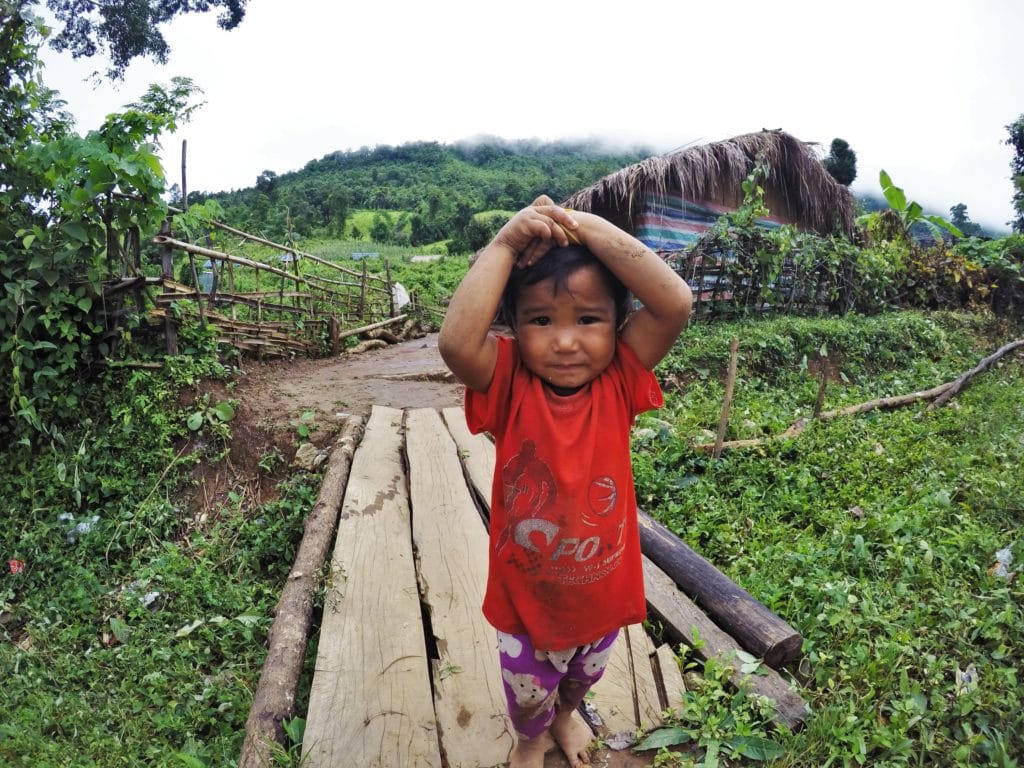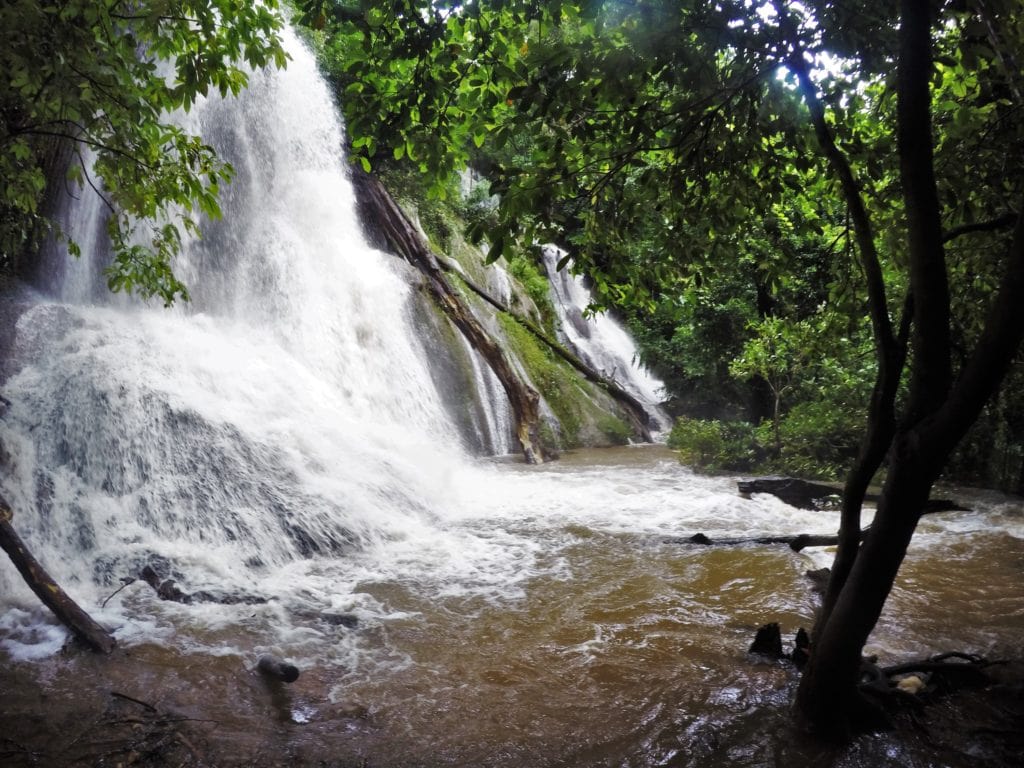 During the afternoon, we went to a lake to do stand-up paddleboard.  This was my first time and I really enjoyed it.  The lake was peaceful (basically all to ourselves) and there is also a great spot to cliff jump if you want a bit of adrenaline!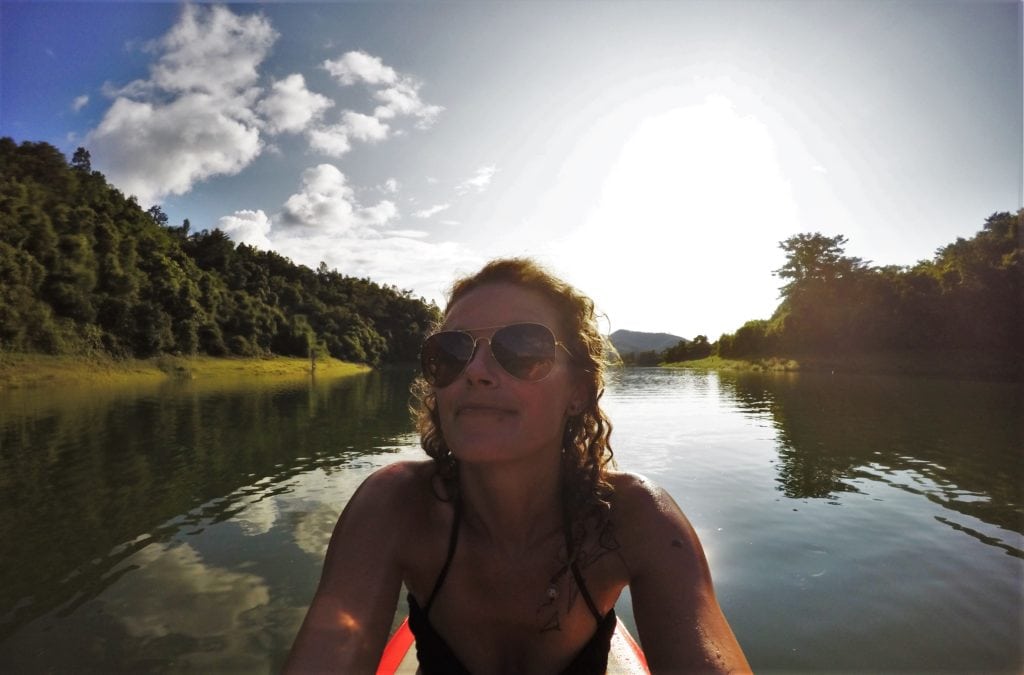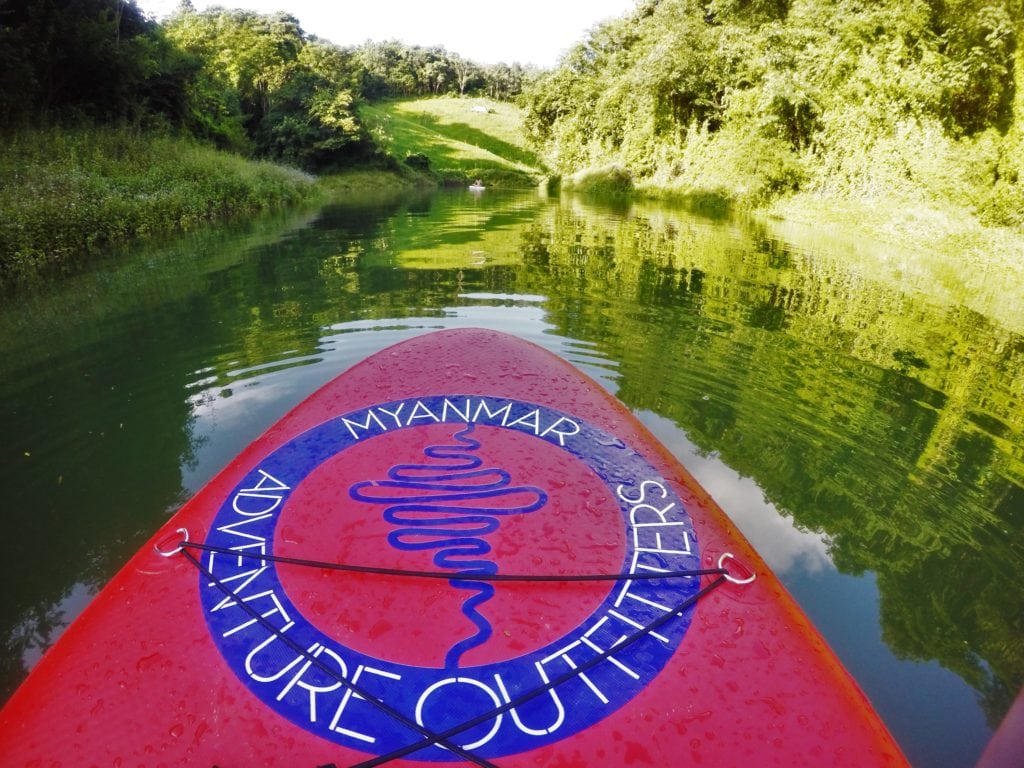 We had another great dinner again; pizza!
Lashio showed me another side of Myanmar.  It's not just about pagodas and big Buddhas… Myanmar is also an excellent destination regarding the great outdoors.   If you're after meeting a completely different culture, I think this country stands out compared to its neighbors in South-East Asia.  Plus; Burmese people are so lovely.  Read this full guide for a complete Myanmar itinerary for one week, two weeks or three weeks.  It will guarantee you to experience the best Myanmar itinerary!
Are you planning backpacking in Myanmar?
Will you add Lashio to your Myanmar itinerary?
Are you enjoying this website?  Feel free to use my affiliate links to book your accommodation for your next adventure: Booking.com, Agoda and Hostelworld!

Disclaimer: I had a complimentary trip with Myanmar Adventure Outfitters in exchange of my time for writing this article.  As always, all opinions are my own. This lovely family is such an inspiration! Happy travels!