We have been to New Zealand for a month in November. We had a plan. The plan was great (and cheap!).
It's sad that it didn't work out. So, what happened?
 The budget explodes.
We busted the budget.
Okay, perhaps, New Zealand was more expensive than what we thought it would be.
---
At the beginning of the trip, we were pretty good at budgeting on a tiny budget.  We pitched the tent a few times, we bargained the price of our room and we walked a lot…  We even ate a lot of soup (it was so cold in the South Island so it was the perfect cheap meal!)… Until, we've ended up soaking wet in Franz-Josef.  I have two conclusions about the West Coast;
The coastal route is stunning (and much better than the Great Ocean Road in Australia);
It should be called the Wet Coast.
So, here's what happened to our budget in New Zealand.
We had a cheap camping spot behind a hostel to save a bit of money in Franz-Josef.  The first night, I thought that we might wake up in the morning and find out that we were half-frozen. Anyway, we survived as the front desk gentleman rescued us by offering us a few extra blanket and two hot water bottles. So, the second night was cosy and despite the cold, we enjoyed it.
So, I already mentioned: until we've ended up soaking wet in Franz-Josef. On the third day, it was our last chance to get to see the glacier.  The weather was drizzly but we had to do it. After a few kilometres, it started to rain.  A lot.  And it was not a boiling cosy rain.  It was a bloody cold one.  We didn't want to give up. Yes, we were walking with ocean waves in our shoes and "flooded pants", but we wanted to barely see the glacier.  Trying to get some shots through the rain, we were looking forward to get back to our cosy tent.
Is it supposed to be appealing to chill out in a tent when you are soaking wet? I guess not. Well, it all started at that moment. We went to the front desk and ask if we could trade our cheap camping spot for a private room and we were more than ready to pay the balance so we can enjoy a heater without sharing it with anyone. That room became a sauna.  It felt so great.  And it was the beginning of something… Yeah.  It was the beginning of the kamikaze wallet.
So, what happened next?
Well.  Ahem.  If it was cold in Franz-Josef, can you imagine how cold it was further south?  Basically, we tried our best to sleep in the car, camp when the weather was warmer and find the cheapest rooms.
If you want to avoid  the big hole in your pocket, I pulled a list together of what you need to keep in mind while you are planning your trip.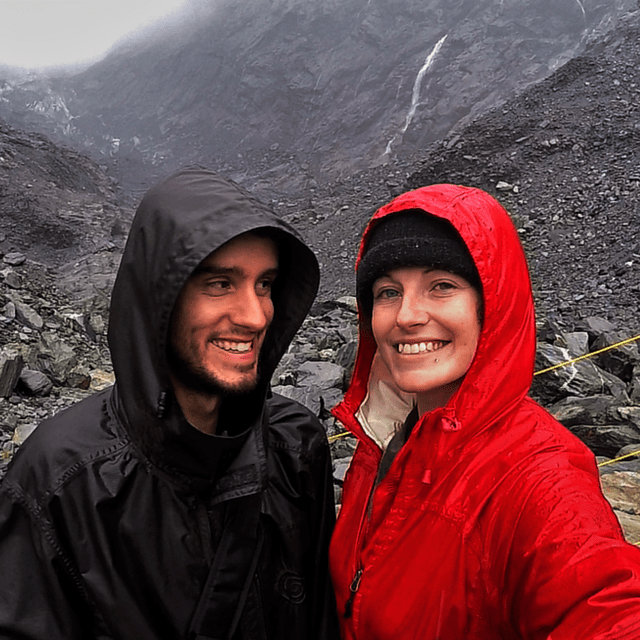 7 Things that could destroy your budget in New Zealand:
Dear Mother Nature
Two islands, two weathers.  New Zealand could be colder than you think. Glaciers, Fjords and Mountains are not found in the middle of the tropics, right?
Broken Tip: Make sure you check the weather in a few different cities to have a global idea of what's going on with Mother Nature down there.
Dear Fuel
Did you know that the fuel is very expensive in New Zealand? (Well, expensive according to me!) You can keep in mind that most of the time it's going to be more than $2 a litre.
Broken Tip: Keep in mind that the roads are not always straight in Kiwi Land. Apparently, there are a few mountains blocking the way.
Dear Ferry
The ferry is quite expensive too.  And the price can change in function of the season. In November, the price was around $65.
Broken Tip: If you are thinking of doing both islands, you might want to consider flying to an island and leaving from the other one.
Dear Others
Oh dear.  You are not the only one who wants to visit New Zealand.  There are places (I'm thinking of Queenstown in this example) that are fully booked even in the "slow season".
Broken Tip: If you know roughly your itinerary, you might find some better deals by booking your accommodation in advance.  It's pretty common that people can't find any affordable room in Queenstown.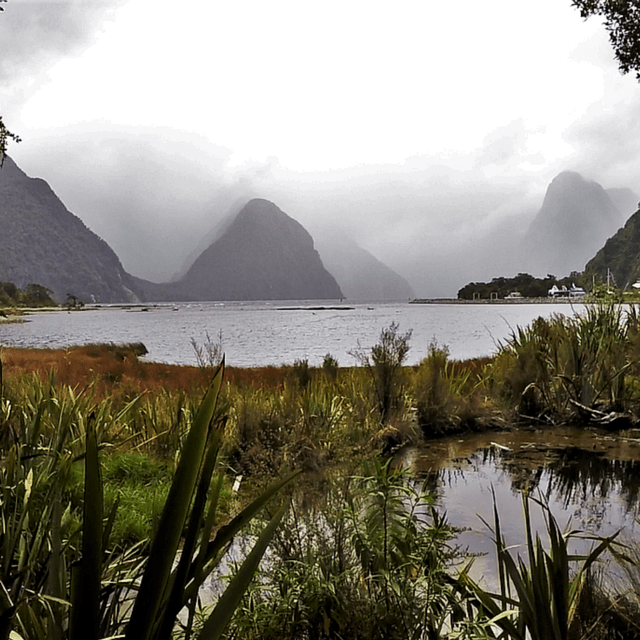 Dear Adrenaline Addiction
If you are heading to New Zealand to nourish your passion for crazy adventures, you are going to be pleased down there. You need to know that once you tried it, you might want to do it again and try everything. Check out this video of me taking a swing in Queenstown!
Broken Tips: Heard of BookMe?
Dear L&P
So, you tried it.  You loved it. Good news, it's not the most expensive thing. Enjoy it.  You'll miss it and you'll leave!
Broken Tip: L&P? This is the best fizzy drink. Ever. (Please, excuse my silliness.)
Dear WiFi
Your accommodation doesn't provide free WiFi?  I know how annoying it is! I also know how ridiculously expensive it can be!
Broken Tip: Bank, Spark Phone Booth, Starbucks might become your new best buddies.
Have you been to New Zealand? How did you manage to travel on the cheap?
Any tips to share with us?
You might also like these quirky things to do on New Zealand's North Island.
Are you enjoying this website?  Feel free to use my affiliate links to book your accommodation for your next adventure: Booking.com, Agoda and Hostelworld!